Following all the fanfare and high expectations that surrounding his arrival, Manchester United couldn't have made a worse start to the 2022-23 Premier League campaign, as the new era with Erik ten Hag at the helm began in disastrous fashion. But it seems there is light at the end of the tunnel.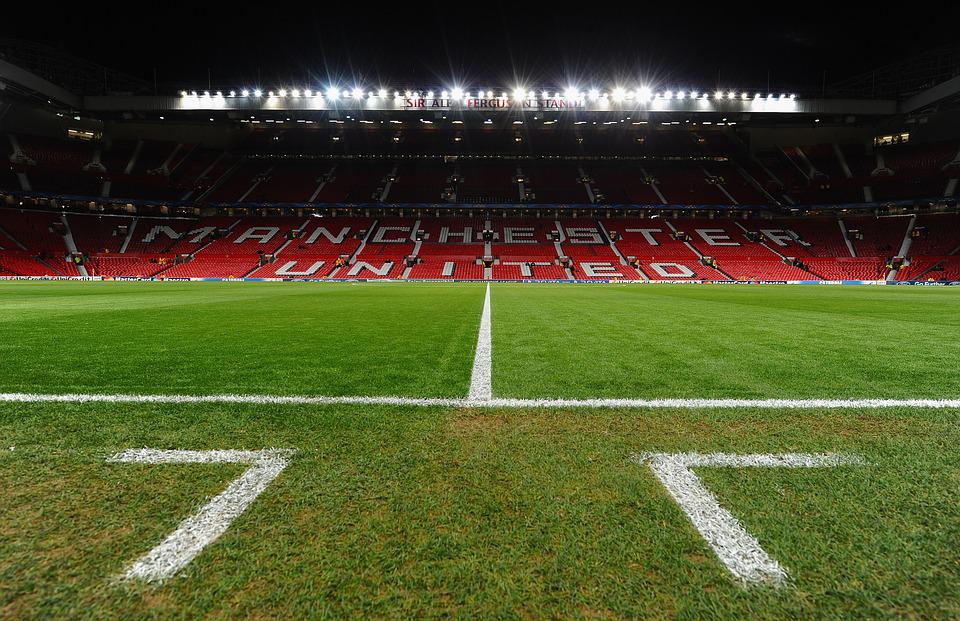 The Red Devils commenced their Premier League campaign against Brighton and Hove Albion, although the outcome was hardly what the Dutch head coach would have been hoping for. United were poor and found themselves two goals behind at half-time, only managing to narrow the deficit via an own goal by the visiting team.
And if that wasn't concerning enough, when they travelled to Brentford the following weekend, the home side dished out a thrashing of monumental performances. Incredibly, the Bees happily stung United by smashing in four goals in the first 35 minutes, leaving their visitors utterly stunned, only managing to rally enough to avoid conceding any more.
Following two such embarrassing results, few people gave Manchester Untied much of a chance against their next opponents, when Liverpool made the relatively short journey to visit Old Trafford. Nevertheless, it seems the two previous defeats only served to inspire Ten Hag's men, who performed admirably to secure an excellent 2-1 victory.
Handed the captaincy and required to become a more influential team figure, Portuguese playmaker Bruno Fernandes responded with a crucial goal against Southampton, as Manchester United emerged from their trip to the south coast with all three points. Not a vintage display, although the 1-0 score provided a first clean sheet of the season.
At the time of writing, two wins and two defeats mark a decidedly mixed start to the 2022-23 campaign for Manchester United, particularly following a long and tiring summer transfer window. Five vital first team additions have been made, somewhat balancing the books after several key players also departed at the end of last season.
Unsurprisingly, the main source of new recruits has been the Dutch Eredivisie, and Ten Hag's former club Ajax, where he nurtured numerous talents as they emerged from the youth academy. Thus far, it seems those transfers in particular have been astute decisions by Ten Hag, confident they could successfully make the transition to English football.
The first summer transfer officially confirmed by Manchester United was Tyrell Malacia, with the 23-year-old left-back joining for around €15 million from Feyenoord. Already capped five times by the Netherlands, he has produced glimpses already of a player who genuinely could become a world class full-back.
Second to arrive was Christian Eriksen, who jumped at the chance to join the Red Devils once his contract expired at Brentford. The Danish international should prove to be a valuable squad player, offering creativity and experience in midfield, who now seems to be fully recovered from the 2021 cardiac arrest at UEFA Euro 2020.
Despite numerous English pundits raising concerns about the height of Lisandro Martínez, who they considered to be far too short for a Premier League centre-back, the Argentine player is already proving them wrong. Only 5 feet 9 inches tall, the 24-year-old is up to the challenge, whether challenging in the air or on the ground, having cost an initial fee of €57.3 million.
Aerial Duels in the Premier League:

Lisandro Martinez – 83%
Kalidou Koulibaly – 75%
William Saliba – 57%
Joe Gomez – 56%
Ruben Dias – 36%

Too small? 😂 pic.twitter.com/4Ey9y0YbRn

— United Zone (@ManUnitedZone_) August 27, 2022
Easily the biggest surprise was luring Brazilian midfielder Casemiro away from Real Madrid, but United managed to do that with an offer that neither he nor his former club could refuse. Spending just over €70 million on a 30-year-old might seem like a gamble, although Casemiro is still in his prime and undoubtedly, one of the best players for his role requirements in the world.
After splashing out a whopping €95 million to sign Antony from Ajax, plenty of haggling was needed for Ten Hag to get the Brazilian away from his former club. Yet given this is a player with bags of talent and potential, United are clearly hoping he can become a world class winger who can also produce instant results.
Considering these transfer arrivals and the improved performances, Ten Hag and Manchester United appear to be on the right path, sufficiently enough for bookies to revise their title odds. This is a club with a massive fanbase around the world and especially in Asia, where supporters are keen to back the Red Devils every step of the way.
Providing insight and advice to help find the best online betting sites also known as trang cá cược bóng đá , Asiabet offers detailed reviews and thorough guidance, helping bettors to make informed choices about where to wager. This includes publishing articles in languages to suit each country, such as Vietnamese for that particular audience.
Around the whole world, fans of Manchester United will certainly be hoping the summer spending will do the trick, while Ten Hag holds the keys to unlocking the pursuit of silverware and success. If he can get the best from this group of players, this fallen giant of a club will be stood firm and battling for honours again before too long.