The popularity of tennis during the last few decades has reached enormous heights. More and more quality players began to draw the attention of audience worldwide and to cause enormous interest. Nowadays thanks to many sport channels and the internet of course people can enjoy a tennis match at anytime of the day and watch every important moment of the games closely afterwards. You can root for different tennis players at the court, online, or you can even place a bet on NetBet Sport.
Let's see some of the best players of the new millennium, some of who is your favorite for sure.
Roger Federer
Federer is currently number one on the list of the ATP (Association of Tennis Professionals) in men singles. He has won 20 Grand Slam titles which have provided him with the number one place on the world's list. Simply, he is the best player in the history of tennis. This Swiss player turned professional in 1998 and since 2002 is among the top ten tennis players on a world level. Furthermore, he has been awarded the Sportsmanship Award thirteen times in a row. Today, it has millions of fans and supporters and each game you see is an excellent mastership of the sport.
Rafael Nadal

Nadal is also a very famous tennis player, born in Spain, and currently placed on position number two on ATP's list. This player turned professional in 2001 and its popularity is rising ever since. Furthermore, Raffa has won 16 Grand Slam titles in singles tennis and the Olympic gold in 2008. He is referred to as "The King of Clay" because he is considered as the greatest player on clay-court in history.
Serena Williams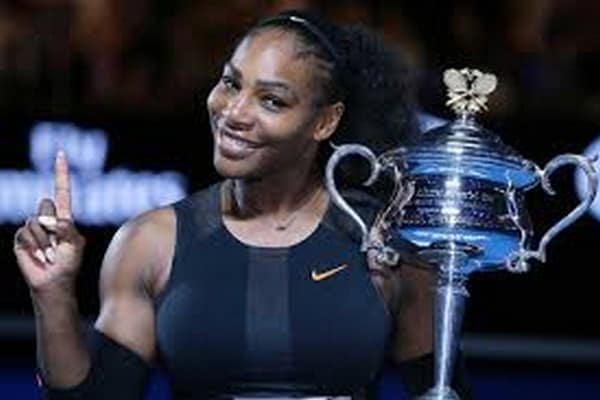 This American tennis player is the best of female tennis singles in the 2000s. Williams was ranked no. 1 on the Women's Tennis Association (WTA) since 2002, and she proudly keeps that title even today. She has 23 Grand Slam titles, and four Olympic gold medals. All in all, she has started a new era in female tennis, and with her success she sets the grounds for further development of tennis among women.
Venus Williams

Venus Williams is an American tennis player. Together with her sister, Serena, have conquered the female tennis audience and change its course in history. Venus was ranked on No.1 on WTA's list in 2002 and she has been considered as one of the most popular female players in history ever since. She has won 7 Grand Slam titles and four Olympic medals.
Novak Djokovic

Djokovic is a Serbian tennis player, who turned professional in 2003. So far, he has won so many competitions that it is of no doubt why he is considered to be one of the best tennis players in history. He has a total of 12 Grand Slam titles, and numerous other awards in tennis competitions. Djokovic is definitely a current favorite of the younger generation.