Every smart business owner understands the importance of teamwork. A team that sticks together has a higher chance of making a business succeed than the best of business strategies. At the same time, everyone understands that sentiment; not a lot are able to figure out how to achieve it.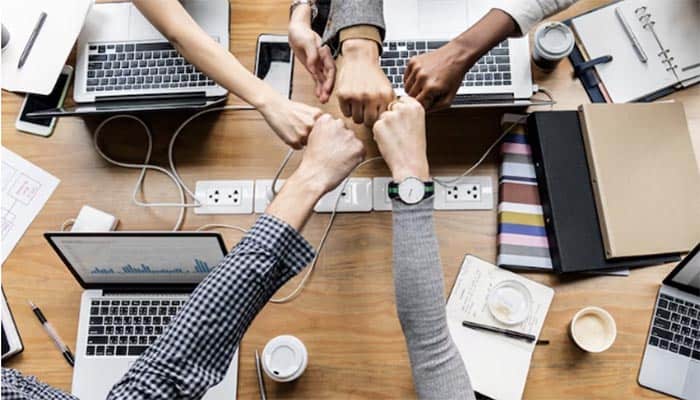 It is not easy for businesses to promote teamwork, but the good thing is that it is not impossible. Among many ways to boost the essence of compassion among your team, arranging sports events can be one of the most effective ones.
There are many games and sports that are made to boost teamwork. You can consider arranging the following games to have a good time with your team and promote teamwork.
Golfing
If you are looking for a sport that every employee of your team can play, golf is your go-to option. It is one of the elegant games that a person of every age can play. All members can take part in this game equally and understand the importance of staying united.
Gold games can promote a healthy way of igniting the competitive spirit of your team, including managers, employees, and owners. You can also pair your games with custom golf towels as a gift to keep your employees excited for every next game.
5k Run/Walk
Outdoor activities can become even more fun when you pair them with a cause. 5k runs and walks are one of the most common ways to raise money, encourage workout routine, and support a cause of your business's choice. It does not take a lot of time and energy to plan a philanthropic run.
Your motivation for the 5k run can range anywhere from spreading breast cancer awareness to raising for military veterans. Your team will also feel encouraged to raise money for the right causes. You can discuss the mutually agreed cause with your team before arranging the event so that everyone is on board.
Tree Planting
Words cannot describe the importance of trees in nature. They are much more than an agent to produce oxygen for us. They sustain the world that we live in. It would be safe to say that no amount of trees is too much for this world. It can also be a worthwhile activity for your team.
Looking at the rise of climate change, it is safe to assume that all your team members will be on board with the idea of planting trees as a team activity. They will gain a shared sense of satisfaction from this activity, and their bond will become even stronger.
Try Hide and Seek
The game of hide and seek is not limited to children. In reality, adults can also enjoy this game. It can be a fun activity for people of all ages.
If it seems too boring, you can try other factors, such as adding time to your game or introducing additional rules to make it more exciting. This activity can bring some nostalgia and boost teamwork.