Commonwealth Games is one stage where skills and beauty goes hand in hand. We have picked 10 hottest female athletes currently entertaining the world with their hotness at Glasgow.
#1 Ashleigh Whittaker:
The 21 year old Australian, Ashleigh Whittaker is currently a part of the team Australia participating in 2014 Common Wealth games. With a personal best of 11.05 sec in 100 yards, the Aussie cutie will be in action in coming days at 100 m and 200 m race. Although her current world ranking is not worth stating but she has got quite high position while speaking about gorgeousness. The one of the fittest athlete to watch out for is surely worth watching both in looks and performances.
#2 Michelle Jenneke: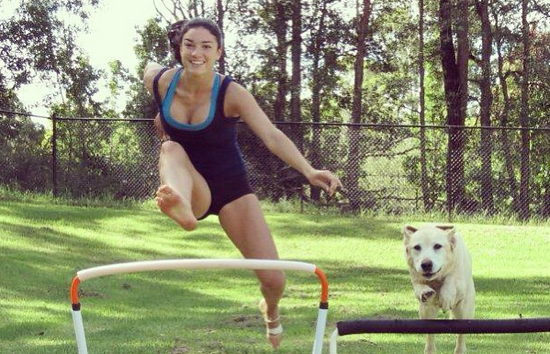 Another beauty in the list of top 10 hottest female athletes at commonwealth games 2014 is Michelle Jenneke. The 21 year old hurdler seems to have leapt many hurdles already, both by her performances and hotness as she has begun her career in modeling. The 2010 Australian Junior Championship's top position holder caught the eye of camera in July 2012. Her sensual looks combined with some dance moves, while warming up at 2012 World Junior Championship proved to be sufficient to make her a star. The dance video went viral on YouTube and received 19 million views within a single week.
#3 Anna Flanagan: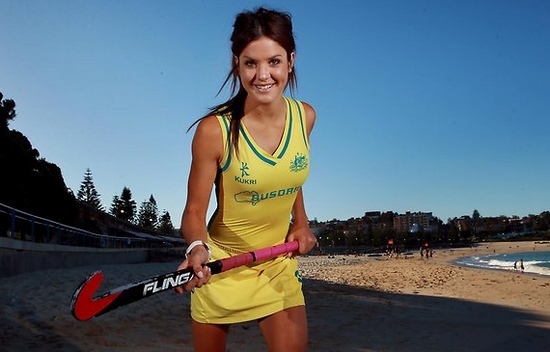 23-year-old Flanagan or better known as 'Flanno' is the Hockey defender who has amassed more than 100 tests for her country and 15 goals. She was named Hockey's 2013 World Young Player of the Year and became only the third Australian woman to receive the award.She is lining up with her Hockeyroos teammates to defend their Commonwealth Games gold.  The 'sexiest Commonwealth games lady' according to FHM is defiantly in our list of top 10 hottest female athletes at commonwealth games 2014.
#4 Hayley Jones: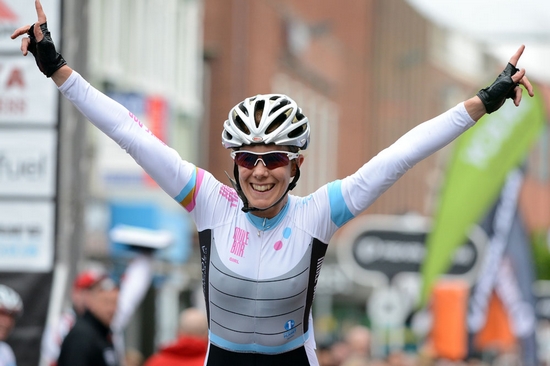 The 18 year old Welsh racing cyclist from Wales is yet another beauty catching everybody's eyes at 2014 commonwealth games. Hayley Jones is the daughter of Phil and Lousie Jones, the sprint gold medalist for Wales at the 1990 Commonwealth Games. Her bright smooth complexion and strong sporty physique has made her one of the hottest female athletes participating in 2014 commonwealth games, as she looks to shift gears in Cycling.
#5 Linda Leverton:
The 27 year old triple jumper from Australia is a perfect combination of experience, energy and passion. The current 19th place holder in women triple jumping might have finished her journey at Glasgow with 5th place but her journey in our beauty contest is never ending.
#6 Vicky Parnov: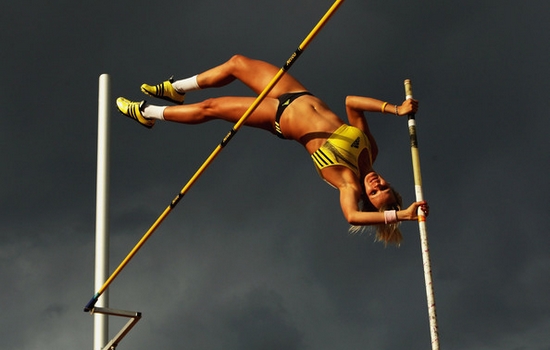 The current Australian national Champion in pole vault has strong athletic pedigree. Being the niece of Tatiana Grigorieva, who won the silver medal for Australia in the women's pole vault at the 2000 Summer Olympics, makes her heart favorite for Gold medal. Besides that her strong elastic build has made her million's dream girl.
#7 Liz Parnov:
2010 Australian National Champion Liz Parnov is another Australian pole vaulter in the list. 20 years old hottie is niece of Tatiana Grigorieva and sister of Vicky Parnov. Coached by her father, former world class pole vaulter, Alex Parnov Liz is a strong contender of gold.
#8 Gengen  Lacaze: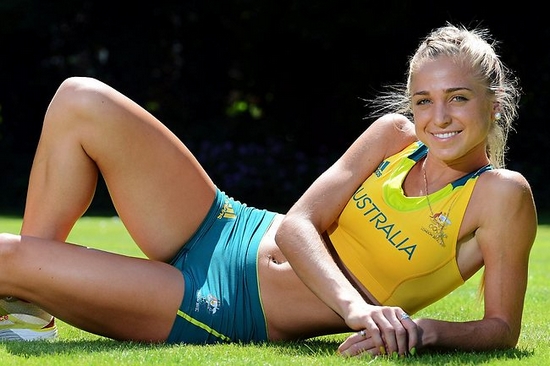 The Ausise Domination continues at commonwealth games 2014 in medal table as well as in hottest female athletes list as sensational beauty Genevieve LaCaze claims a spot in. Coached by Paul Spangler, 24 year old hottie competes in the 3000 metres steeplechase event.
#9 Melissa Breen: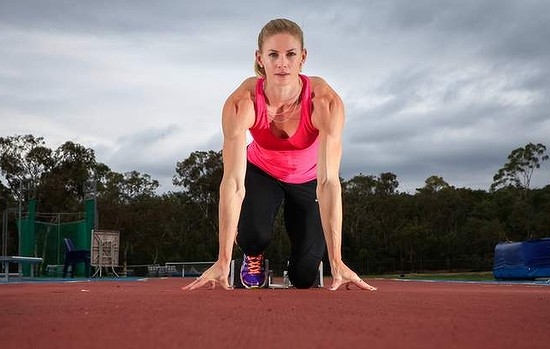 Australian women's 100 metre sprint record holder Melissa Breen also features the top  10 hottest female athletes list. The 23 year old Melissa Breen is one of Australia's golden hopes for Glasgow 2014. Determined for the glory she has represented her country in the past at highest level.
#10 Lynsey Sharp:
Last but not the least name in the list of hottest female athletes is Lynsey Sharp. The 24 year old Scottish athlete is the 2012 European champion in 800 meter event. Daughter of former Scottish sprinter Cameron Sharp is two time "Athlete of the Year" winner at the annual Scottishathletics awards.