The Melbourne Cup, popularly referred to as 'the Race That Stops a Nation,' is Australia's most prestigious and celebrated horse racing event. Hosted annually on the first Tuesday of November, the Melbourne Cup attracts attention worldwide as racing enthusiasts and casual fans come together to witness the excitement and spectacle of this historic race. About 1.35 million viewers were recorded tuning into last year's Melbourne Cup. This year, an increase in the number of viewers and betters is anticipated.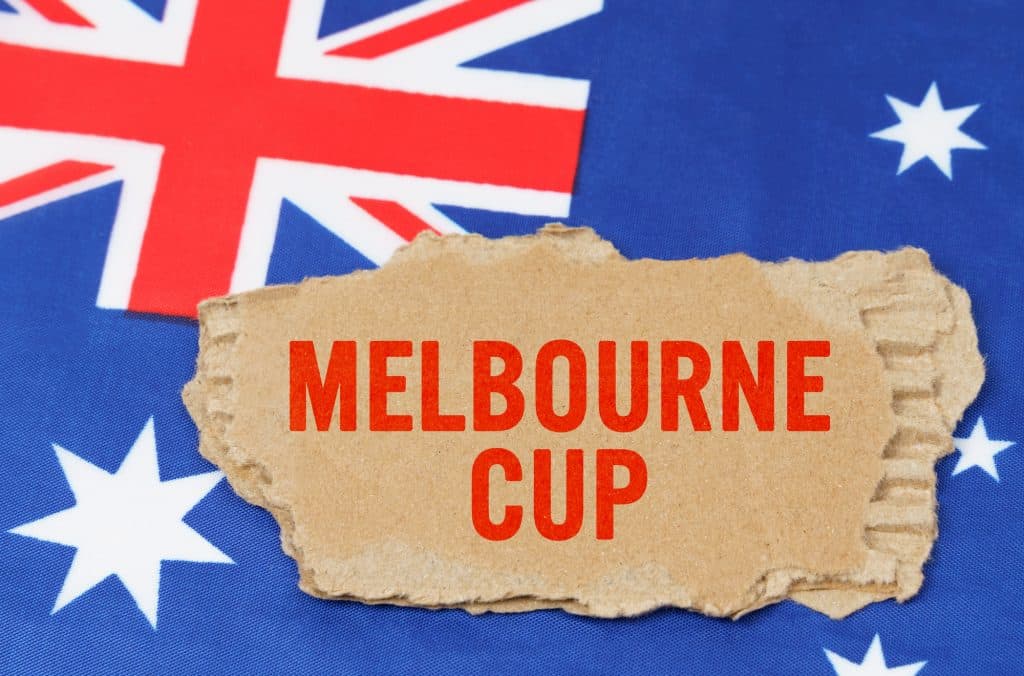 As everyone prepares for the 2023 Melbourne Cup, you're undoubtedly eager to gain insights and tips to enhance your racing experience. In this comprehensive guide, you can find valuable insights and strategies to make the most of this iconic event, from picking winners to enjoying the festivities. Whether you're a seasoned horse racing enthusiast or a casual observer, understanding some key tips will greatly enhance your experience and improve your chances of making informed and winning bets.
1. Study the form guide
One of the most fundamental aspects of preparing for the Melbourne Cup is to study the form guide. The form guide provides essential information about each horse's previous performances, including their recent race results, jockey, trainer, and race history. Pay close attention to the recent form, track conditions, and how the horse has performed over similar distances.
You may also check out punters.com.au/melbourne-cup/melbourne-cup-tips/ for some expert Melbourne Cup tips and predictions for the upcoming race this November. Ultimately, studying the form guide and betting tips can help you make more accurate decisions when placing your bets.
2. Understand the weight allocation
The Melbourne Cup employs a handicap system, meaning the better-performing horses are allocated more weight. Understanding how the weight allocation works can be a valuable tip when selecting your horses. Horses carrying heavier weights may struggle against those with lighter burdens, especially over the grueling 3,200 meters of the Melbourne Cup. So keep an eye on horses that have been allocated favorable weights, as they might have an advantage on race day.
3. Assess the jockeys
The jockey's role in a horse's performance cannot be underestimated. An experienced and skilled jockey can make a significant difference, particularly in a race as demanding as the Melbourne Cup. Look for jockeys who have a history of success in this event or who have been performing well in recent races. A strong jockey-horse combination can greatly enhance a horse's chances of success.
4. Consider the barrier draw
The barrier draw can influence a horse's performance, as it determines the starting position on the track. Some barriers may be more advantageous, depending on the horse's running style and the track conditions. Horses drawn closer to the inside rail may have a shorter distance to travel, while those outside may need to cover more ground.
However, don't solely rely on barrier position, as other factors like form and fitness are equally important. For a deeper understanding of how the barrier draw can affect a horse's performance, you can watch informative videos on this link: https://www.youtube.com/@PuntersAustralia, which provides valuable insights into this aspect of horse racing.
5. Weather and track conditions
Melbourne's unpredictable weather can have a significant impact on race day. Rain can turn the track into a heavy or soft surface, which may favor certain types of horses. Horses with a proven track record on wet ground may have an advantage if the weather takes a turn for the worse. Keep an eye on weather forecasts in the days leading up to the race, and be prepared to adjust your selections based on the track conditions.
6. Historical trends and statistics
Looking at historical trends and statistics can provide valuable insights into the Melbourne Cup. For example, certain age groups of horses tend to perform better in this race. Horses aged 4 to 6 have historically been more successful. Additionally, it's worth noting that no mare has won the Melbourne Cup since Makybe Diva's historic three-peat victories from 2003 to 2005. These trends can help you narrow your choices and make more informed selections.
7. Pay attention to the international contingent
The Melbourne Cup has increasingly become an international event, with horses from around the world competing. In recent years, international horses have enjoyed success, and it's essential to consider their form and pedigree. Horses that have performed well in other prestigious races globally may bring that form to the Melbourne Cup. The challenge for international horses is often adapting to the clockwise direction of Australian racing, so consider how well they've acclimated to local conditions.
8. Don't overlook long shots
While it's tempting to back the favorites, the Melbourne Cup has a history of delivering surprises. Some of the most memorable victories have come from long-shot horses. Remember that in horse racing, anything can happen, and it's not uncommon for a lesser-known horse to cross the finish line first. Don't be afraid to include a few long shots in your bets; they might just provide you with a substantial payout.
9. Manage your bankroll
It's easy to get caught up in the event's excitement and overspend. Thus, a crucial tip for Melbourne Cup betting is to manage your bankroll wisely. Determine how much you're willing to bet, and stick to that budget. Setting a limit on your wagers ensures you won't incur significant losses and allows you to enjoy the race responsibly.
10. Place different types of bets
The Melbourne Cup offers various betting options, from simple win and place bets to more complex bets, like trifectas and quinellas. Diversify your bets to boost your winning chances. For instance, you can place a few small bets on long shots while also betting on the favorites. This strategy allows you to balance risk and potential rewards.
11. Stay informed and be patient
In the days leading up to the Melbourne Cup, keep a close watch on developments and news related to the event. Last-minute changes in the field or track conditions can impact your selections. Additionally, be patient and wait until you've gathered all relevant information before finalizing your bets.
The bottom line
The Melbourne Cup is a thrilling and iconic horse racing event that offers both excitement and opportunities for bettors. Whether you're a seasoned punter or a newcomer to horse racing, the Melbourne Cup is an event that can captivate and entertain, and with these tips, you can be part of the excitement in 2023.