Are you wondering about the best football stadiums you may need to visit in your lifetime? Well, there are many options available in different countries. In fact, it is estimated that there are over 5000 stadiums worldwide. However, some are way better than many others. They have world-class facilities and host some of the world's top football events. The good news is that we have compiled some of them for you to consider.Here are 5 of the world's most popular football stadiums you need to know: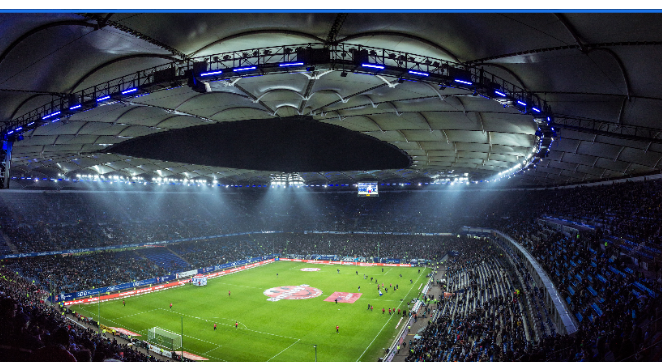 1. Wembley Stadium
It is located in the United Kingdom and is considered the home of football. This is because it hosts many prestigious events in international and European football. The first stadium was first built in 1923 but later upgraded and it was reopened in 2007. It is the most iconic stadium you can ever come across in the world. The new design earned it the title of having the most electronic atmosphere which is rare to find in many others. Best of all, the upgrade encompassed all the great features of the original stadium. It also has a large seating capacity of 90,000 people.Furthermore, it is not only the fans inside the stadium that can watch the matches because most of the games are streamed live. As all domestic finals are played there, it can be very tense, providing excellent betting opportunities. To help punters, comparison sites have made a list of the top betting sites, where you can claim a bonus and read comprehensive reviews on each bookie. In addition, on the site, you will find information about placing a wager on all the major leagues.
2. The Allianz Arena
A beautifully designed stadium located in Germany. The Allianz Arena is home to the football teams 1860 Munich and Bayern Munich. It has a special feature that hasn't yet been sighted at other football stadiums. The arena changes colours to reflect the current teams playing.It normally displays blue for 1860 Munich and red for Bayern Munich respectively. Allianz was opened in 2005 and has a seating capacity of 70,000. Moreover, it also has 9,800 parking places said to be the largest in Europe. There are also over 750 screens to enable you to clearly follow the events from anywhere in the stadium.
3. Old Trafford
Old Trafford is also among Europe's largest football stadiums. It is nicknamed the Theatre of Dreams. It's a magnificent venue you need to visit one day if you have never done so. It was opened in 1910 but later renovated and reopened in 2006 and has a seating capacity of over 75,000 people. It is also England's biggest club stadium and home to Manchester United. Old Trafford is found south-west of Manchester city centre and it's only 2 miles away.
4. Azteca
Azteca Stadium is located in Mexico and is known for its large seating capacity of 104,000 people. It also has an electric atmosphere and went down into history for hosting 2 world cup finals in 1970 and 1986.In addition to that, it has also hosted many top tournaments such as the Summer Olympics of 1968 and the Pan American Games in 1975. There have also been many successful music concerts organised in the stadium. For example, it was the venue for Micheal Jackson's show in 1993 and had 550,000 people in attendance.Azteca is owned by the Televisa media group. It got its current name in 1997 in honour of the deceased company president Estadio Azteca.
5. Camp Nou
It is the largest football stadium in Europe with a seating capacity of 98,757 people. Furthermore, it is home to one of the world's top football teams, FC Barcelona from 1957 until the present.
The team has some of the top ten best soccer players in the world currently. Camp Nou was rewarded with a five-star status by UEFA during the 1998 to 1999 season because of its great services. It has a chapel near the changing rooms, press rooms, the presidential box, many television studios, a sports medicine centre, and a VIP lounge.