Top ten best bowling figures in ODI cricket is a list of those successful bowlers who took most wickets in one match. The list includes three players from Pakistan two from Sri Lanka, Australia  and  India each and one West Indian cricketer.
1o. Stuart Binny (6 for 4)
Stuart Terence Roger Binny is the newest entry in the list. An Indian all-rounder, who has established himself a very useful cricketer at domestic level and in IPL. He certainly newish to international scene but has achieved a milestone.  On June 17, 2014 against Bangladesh Binny secured 6 wickets conceding only 4 runs. This is the best bowling figures by any Indian bowler and rests at number nine in all-time list.
9. Winston Davis (7 for 51)
West Indian cricketer Winston W Davis was the first ever player to take 7 wickets in one day match. Right-arm fast bowler made the history playing against Australia in world cup 1983 at Leeds. He took 7 wickets at the cost of 51 runs with an economy of 4.85.
8. Aaqib Javed (7 for 37)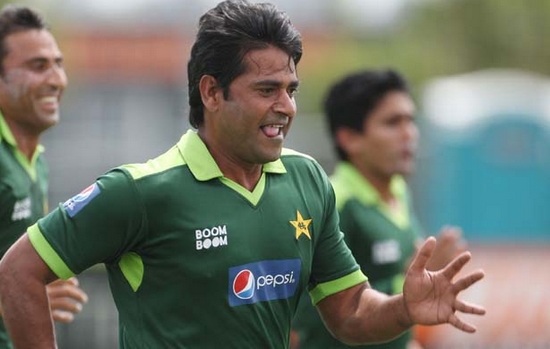 Pakistani right-handed medium-fast pace bowler Aaqib Javed is at number 7. He was a pacer with the ability to swing the ball both ways. Aaqib's best show in one day internationals came against India. In the historic ground of Sharjah, he took 7 wicket giving away 37 runs on 25 Oct 1991.
7. Waqar Younis (7 for 36)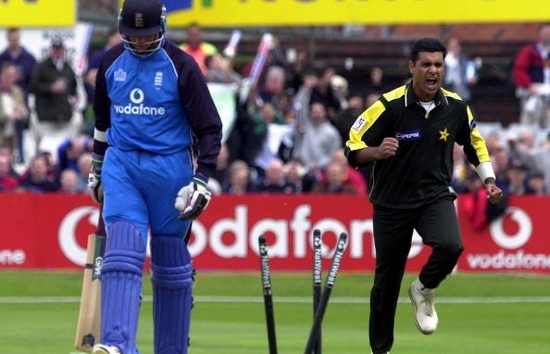 Waqar Younis, a former Pakistani right-arm fast bowler occupies the number six position in the list of top ten best bowling figures in the ODIs. Reverse swing at a great speed and highly precise Yorker was his specialty. On 17 Jun 2001 at Leeds he gave his best against England by taking 7 wickets. He gave 36 runs in 10 overs with an economy of 3.60 runs per over.
6. Tim Southee (7 for 33)
Right handed seam bowler from New Zealand Tim Southee took his career best against England in World Cup 2015 pool match on 20 February 2015. He destroyed the English batting line up with his swinging deliveries. He finished with a seven for and given away only 33 runs in 9 overs.
5. M Muralitharan (7 for 30)
Sri Lankan magician off break bowler is among the greatest to ever spin a ball. Muttiah Muralitharan was a huge turner of the ball on any kind of surface. He was always a performer whether Sri Lanka played at home or away. 7 wickets for 30 runs against India at Sharjah is his best bowling. This brilliant performance placed him on 5th position in top ten best bowling figures in ODI cricket .
4. Andy Bichel (7 for 20)
Andy Bichel, a right arm medium fast bowler, is at 4th spot in the list. The Australian was a hard working bowler and skillful lower order batsman.at Port Elizabeth in a world cup match against England on 2 Mar 2003 he took 7 wickets. He gave away just 20 runs in 10 overs with an excellent economy of 2.00 and saved the match for his country.
3. Glenn McGrath (7 for 15)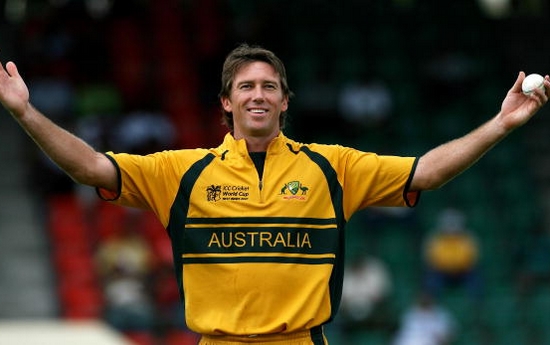 McGrath, the greatest Australian fast bowler of cricketing history claims the number three position. He was very consistent at accurate line and length and his sharp in-dippers were lethal weapons against right hand batsman. On 27 Feb 2000 he took 7 wickets for just 15 runs playing against a relatively unfamiliar side Namibia. But his class was much greater than that. He is also leading wicket-taker in ICC world cup.
2. Shahid Afridi (7 for 12)
Also known as Boom Boom Afridi is a leg-spinning all-rounder from Pakistan. He has a variety of bowling. He can bowl two types of googlies, a conventional one and a lethal faster one. He is such kind of player that cricket never had before and never will see another like him, a very lethal and reliable bowler but equally unpredictable batsman. He is very quick through his over which is also very effective weapon itself in limited over cricket. His 12 wickets for merely 12 runs against West Indies on 14 Jul 2013 put him at number two spot in the list of top ten best bowling figures in ODI cricket.
1. Chaminda Vaas (8 for 19)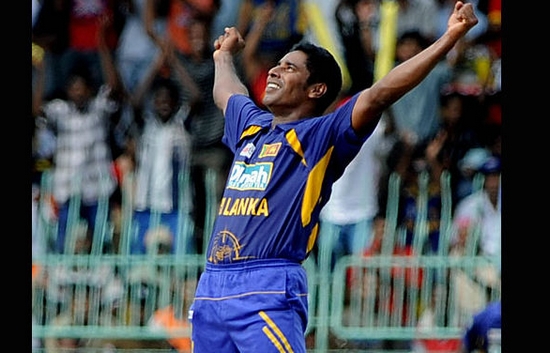 Lankan tiger Chaminda Vaas was the most penetrative and successful new-ball bowler Sri Lanka ever had. Vaas holds the record of best bowling figures in one day cricket. He is a left arm swing bowler who was able to swing and seams the ball with skill. The late in-dipper was his trademark delivery which caught many batsmen by surprise. His performance of 8 wickets for just 19 runs verses Zimbabwe on 8 Dec 2001 makes him the number one bowler in the list of TOP ten best bowling figures in ODI cricket.