Cristiano Ronaldo Highest Paid Athlete of 2015
Portuguese is the highest paid athlete of 2015  who has generated more money during his active career, according to Forbes. Cristiano Ronaldo is a moneymaker and thus bears witness to Forbes magazine, pointing to him as the best paid player in 2015 and as the player who more money has generated throughout history being active, above David Beckham.
Cristiano Ronaldo numbers as far as income is concerned are shocking. The Real Madrid striker is an ' ad man ' according to Forbes magazine calls it, and its image has served to generate revenues that are not up to any other player in the world … and in football history. And it is that Forbes notes him as the highest paid in 2015, a year and also as the player has generated more money being active.
Throughout his 14 year career, Cristiano Ronaldo has generated around 550 million dollars (481'69 million euros) between his salary in clubs that has played and all businesses related to its image. It is 100 million dollars more than Leo Messi (450 million dollars, 394 million euros), with three years of career behind to date. David Beckham, during his time as a player, not surpassed the mark of Cristiano since it generated about the same income as Messi. Only after hanging up his boots has managed to add more income than Cristiano, and accumulates 569'15 million euros since it started in football.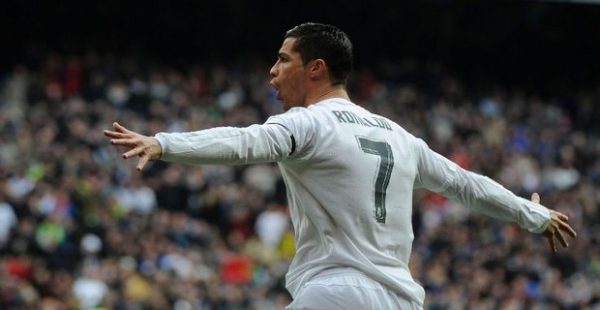 However, being active nobody beat Ronaldo being highest paid athlete of 2015, who last year proved once again that no one can surpass him financially. Throughout the calendar year 2015, Cristiano joined 71'79 million euros becoming the highest paid footballer in the world even though it failed premiums goals, Real Madrid not win any title. Instead, Messi won 4.38 million less than CR7 despite win the treble. Imagine the difference if it had been the other way around.
The advertising potential Cristiano is so overwhelming that Forbes he defined as " Your hair is Clear, smell, underwear and shirt is its namesake brand, footwear alternates between his own brand and Nike, his suit is by Sacoor Brothers, your watch by Tag Heuer, your headphones are Monster, your abs are sponsored by Sixpad Training Gear and the rest of your body in shape is Herbalife." Within a year, Cristiano surely will repeat as the best paid in the world. His desire is so, but if possible with the Champions League and also under his arm.