Top Ten  Hottest NBA Wags 2016 Girlfriends and Wives
Top Ten Hottest NBA Wags 2016 Girlfriends and Wives is a collection of hot, sizzling and gorgeous ladies that are not only ruling the hearts of NBA stars but are heartbeats of millions of the fans around the world.  As we all know NBA is full of sexy and beautiful ladies, but we tried our best to make a list of top. We'll be more than glad to know your views regarding list via comments
10 .Iggy Azalea (Nick Young)
She's an Australian rapper, songwriter and model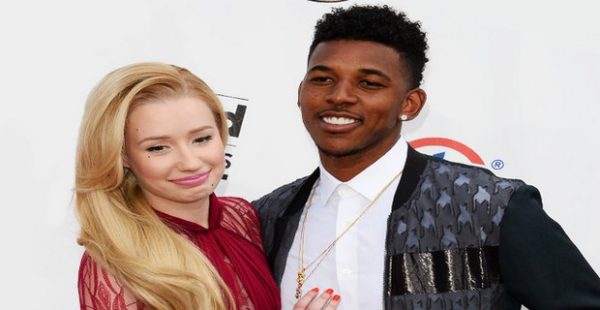 and was born in June 7. The bride-to-be Azalea is unquestionably one of the most beautiful singers of this generation and Nick seems to be a lucky guy to be having such a great woman in his life!
9 .Kendra Shaw (Julius Randle)
Kendra Shaw and Julius Randle have their couple-posed pics spread all over the internet- thanks to their Instagram account. Julius Randle must have done something remarkably good in his previous life to get such a gorgeous woman as a girlfriend! Kendra Shaw comes at the 9th spot in our countdown of Hottest NBA Wags.
8 .Axelle Francine (Tony Parker)
Tony Parker, and Axelle Francine tied the knot in 2014. Actress and ex-wife Eva Longoria and Parker were separated in 2011. It was during this time that he and the French Journalist started dating. However, you have to appreciate that Parker has got a good taste when it comes to dating women. Francine comes at the 8th spot in our countdown.
7 .Yvette Prieto (Wife of Michael Jordan)
Born in Cuba, Prieto has carried on the belief that Latino women are hot! Yvette Prieto is the wife of legendary basketball player- Michael 'King' Jordan. She's a stepmom to three adult children. Did you know that she had been a model and has posed designer Alexander Wang. Pretty Prieto comes at the 7th   spot in our countdown of top ten hottest NBA wags.
6 .Stefanie Gazmin (Cory Joseph)
We present to you another sensationally beautiful woman of our times Stefanie Gazmin. This smoldering hot girlfriend of NBA player Cory Joseph comes at the 6th place in out countdown. Stefanie Gazmin was born in Canada. But to support her boyfriend's career in the NBA, she moved to America along with him. Gazmin has been featuring in hottest wags countdown for a long time now, and she's retained her charm and her beauty for a long time.
 5 .Elaine Alden (Wife of Landry Fields)
Elaine Alden and Landry Fields were married in New York. The couple met when Elaine was working as a model and Fields, was playing for the Knicks. This international model has featured in many magazines and has featured in Sports Illustrated, MAXIM, GQ and the FHM. Elaine comes at the 5th spot in our list of top ten hottest NBA Wags 2016 girlfriends and wives
4 .Viviana Ortiz (J.J. Barea)
There's nothing debatable about this woman's beauty! Viviana bursts from Puerto Rico and was born in September 12. She was crowned Miss Puerto Rico in November 4th 2010. She was placed within top 16 when she represented her nation at the Miss Universe 2011. The love birds are hoping to be get married in summer 2016.
3 .Hannah Stocking (Klay Thompson)
Hannah Stocking is a breathtakingly gorgeous woman and any guy will become nervous to stand within a meter distance from her! We're nosy to know how Klay Thompson managed to have such a hot girlfriend. She was born in Los Angeles, California. She has millions of followers in Instagram and Vine. She's also a huge presence in other social media platforms such as Facebook.
2 .Vanessa Bryant (Wife of Kobe Bryant)
We present to you the runner up of this countdown- Vanessa Cornejo Ubreita Bryant. She is the wife of Kobe Bryant. When they both married each other, Kobe was just 22 and Vanessa was 19. The couple met when Vanessa was filming a music video as an extra and Kobe happened to be in the same place at that right time. But you have to admit, she looks stunning and perhaps Kobe was right to marry her even though their parents were against this decision.
1 .Amelia Vega (Al Horford)
Now we present you the winner of top ten hottest NBA wags 2016 girlfriends and wives Amelia Vega. Amelia Vega Polanco was born in November 7 in Santo Domingo, Dominican Republic and is an actress, model, charity worker and singer and she became the first Dominican woman to be named Miss Universe in 2003, and was also the youngest winner of the beauty pageant, being aged at 18! She and Al Horford tied the knot in the Christmas Eve of 2011, and on 23rd Feb 2015, she gave birth to their first son, Eon Horford.