Although the game of Cricket has nothing to do with the relations as the whole team has to perform and behave as a family. However it would be quite interesting to discuss about the two or more blood relatives usually brothers playing for the same team. Now let me remind you that in the first ever cricket match in history which was played between England and Australia in 1877 there were two brothers playing. Dave Gregory and Ned Gregory was the first ever pair of brothers in Cricket history.
At present there are a number of brothers who are playing simultaneously for the same team. The most popular brothers pairs in cricket are described below:
1.    The Hussey Brothers:
Micheal Hussey and David Hussey are probably the most effective pair of brothers in today's Cricket. Micheal since his arrival has been the go-to man for the Aussies in crisis situations, with the man bailing his team out of trouble more often than not and also winning matches from near impossible situations. A superb striker of the ball, Micheal has time and again shown the ability to adopt according to the situation and turn the game on its head on his own. David Hussey on the other hand may not be in a good form on regular basis but has been playing a decent part in his team's success on occasions. Hussey brothers are at top of the list of most popular brothers pairs in cricket.

2.    The McCullum Brothers: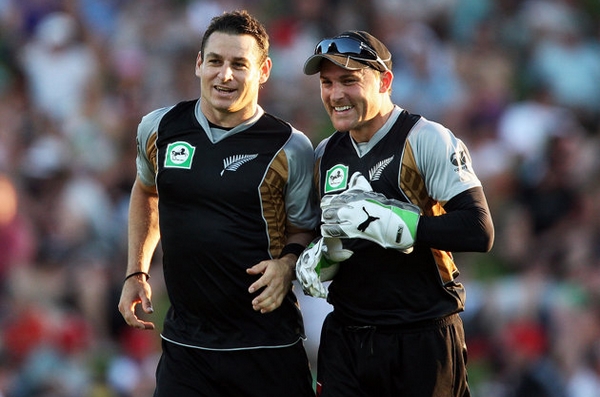 Brendon McCullum and Nathan McCullum two players without whom kiwi team is incomplete. Brandon takes care of the top-order duties while elder brother Nathan adds strength to the Black Caps' bowling unit with his off-spin bowling and substantial contribution with the bat lower down the order. They are at no 2 in the list of most popular brothers pairs in cricket.

3.    The Morkel Brothers: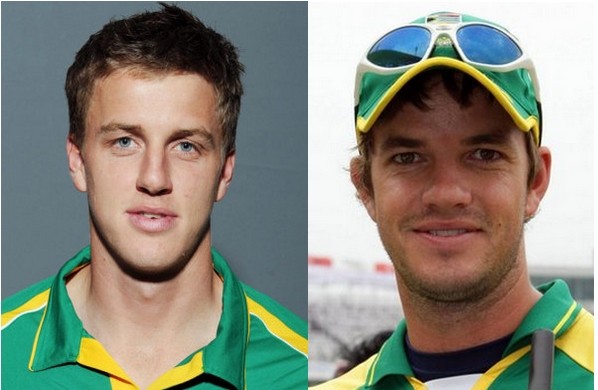 Both Albie Morkel and Morne Morkel have been an integral part of South African Cricket team from many years. Albie participates through his powerful hitting as well as measured medium pace while Morne has been in charge of their fast bowling department along with Dale Steyn and Vernon Philander.
4. The Bravos:  
Dwayne Bravo is one of the prolific all rounder West Indies has long opted for. This 28 year lad is extremely handy with bat as well as bowl. He has scored plenty of runs and claimed bountiful wickets at many occasions for West Indies. He has contributed many times in the winning moments for the Caribbean team.
On the other hand, half brother Darren is a left hand batsman. Though being nearly six years younger to Dwayne, there is lot more to see from this talented young lad. He also enjoys occasional wicket keeping.
5.    Akmal Brothers:
Eldest of all, Kamran Akmal is the prominent batsman for the Pakistan team. He is one of the fine wicket keeping batsman along with Adam Gilchirist and Kumar Sangakkara of modern days. His batting ability is seen extremely terrific and he can change look of game with his great batting ability. Pakistan has witnessed many winning moments under his sole performance.
Youngest of all, Umar is middle order batsman. His variation of stroke playing is often considered of superlative degree. Umar Akmal has rise as one of the talented middle order batsman Pakistan were always looking for.The middle siblings of Akmal bros, Adnan is successor of his elder brother Kamran. He has yet to show his real talent like his brothers. Adnan Akmal the third brother also debuted for Pakistan in test cricket.
Baber Azam one of the talented young batsmen in Pakistan squad also so belong to Akmal family. He is the a cousin of Akmal brothers. He is one of the most promising and consistent  batsmen in Pakistan Cricket Team.
6.    Pathan Brothers: 
Irfan is considered as one of the fine seam bowler of India. He is also compared asa perfect successor to Kapil Dev. Elder brother Yusuf who made International debut much later, also made his presence felt in the big stage with his powerful hitting, sometimes turning the course of the game single- handedly.
7. O'Brien Brothers:
Hailing from a traditional sports family, the O'Brien brothers are an exciting pair  of cricketers from Ireland. Born to a cricketer father Brendan O'Brien, the brothers have played an instrumental role in Ireland's rise to significant prominence in World Cricket over the last few years.
7.    The Marsh Brothers:
Shaun is the elder brother of Mitchell and both are sons of Geoff Marsh. Both   the players have been serving the Cricket Australia. In addition to his right   handed batting Mitchell Marsh is also quite handy with his medium pace bowling. They are also included in most popular brothers in cricket.