For some people it may seem strange that many of the WWE superstars have been huge fans of the football but in reality it is true. Over the years, many WWE superstars have expressed their love of European clubs and that includes the names like John Cena, The Rock , Sheamus ,Rey Mysterio and many more. "WWE Superstars favorite football Clubs" is the list of those persons who got loved by fans in Ring as well in the football pitch
Rusev– Real Madrid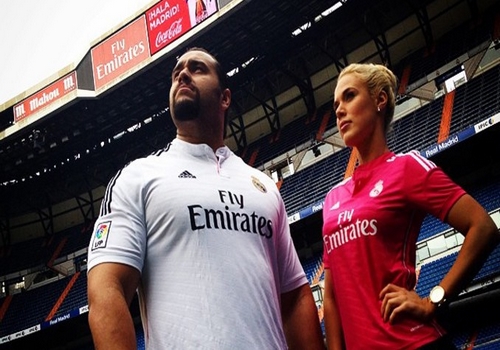 The Bulgarian Brute Rusev and his wife Lana are the Real Madrid fans. They have been seen attending many events and last time they had a tour of Santiago Bernabeu, the home of Real Madrid.
Bad News Barrett – Preston North end
Another WWE superstar wade Barrett is huge football fan .Barrett is a big supporter of the current League one side Preston North end. Barrett is not just an ordinary football club fan. He has plenty of contacts in the club and many players and staff is his friends as well.
Alberto Del Rio – Real Madrid
the Mexican sensation Alberto Del Rio is fan of Real Madrid F.C. Del Rio has been a big fan of the Real Madrid for a long time now and even had a personal visit to the Bernabeu a couple of times. He has made various tweets about Real Madrid in his Twitter account as well.
Rey Mysterio – Real Madrid
The "Biggest little man" in WWE Rey Mysterio has ever lasting love for football. On national level he is a huge supporter of Mexican national team but it was Real Madrid that attracted Mysterio at club level football. He met with stars like Cristiano Ronaldo, Kaka, Raul and Marcelo and what more would a Real Madrid fan want??
Sheamus – Liverpool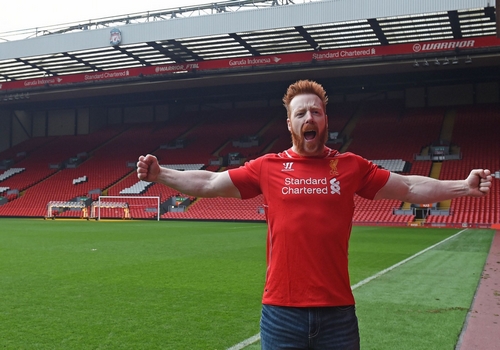 The Celtic Warrior Sheamus who is known for his thirst for fighting in the ring has also reserved space for the football. The big Irish is a fan of English football club Liverpool. Although he loves rugby more
The Rock – Manchester United
The Brahma Bull showed his love and support for the Manchester United. The Rock came to the event sporting the away shirt of the red devils and wore it better than any celebrity fan would've worn.
John Cena – Tottenham Hotspurs
"The Face" of the WWE and the inspiration for the millions of the fans all around the globe John Cena is himself is a huge fan of Tottenham Hotspurs. Cena also got his personalised Tottenham number 54 t-shirt from the former Spurs Manager Gerry Francis, which driven the Tottenham fans crazy.what
so what you think whom choice is batter in WWE Superstars Favorite Football Clubs ?