Updated – Tallest NBA players currently in action
Being extraordinarily tall sometimes can cause a lot of troubles, take the example of getting fit into a normal family vehicle having a little above six feet height. However when this height, though rarely, is touching the 7 ft. scale, consider yourself a living wonder in normal society. And the best option to avoid such unwanted attention is to transform that attention into a professional one through knocking the door of National Basketball Association. Height though not all but carries a lot of advantages if you are a basketball player. Gheorghe Mureșan -7'7" has been on top of the tallest NBA players in history list however that stature is extinct now. The current basketball 'Eifel Towers' are considerably humanoid but still not so much like all of us. Have a look.
1. Sim Bhullar 7 ft. 5 in (2.26m)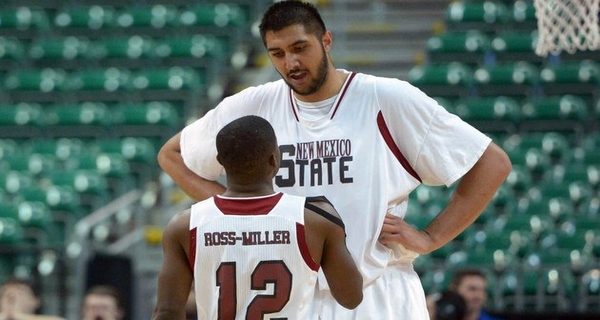 Sim Bhullar is the first Indian descent basketball player to make it into NBA though he is only the part of NBA Development League representing Raptors 905. Born in Toronto, Ontario the 23 year old plays as a center and is one of the tallest NBA players currently in action. The Canadian national possess a huge size that helps him score points easily though he has not been exceptional so far. Bhullar has also represented Canada at International level in the 2011 FIBA U-19 world championship.
2. Boban Marjanovic 7 ft. 3 in (2.22m)
The Serbian National 7 feet 3 inches tall plays for San Antonio Spurs as a center. Boban could not have been so much popular if it was only for basketball, however shooting a commercial for Spurs TV has made him a 'Reddit wonder'. One of the tallest NBA players surely he is however there is something much more interesting about him except for his soaring height. Boban 'Big Hands' Marjanovic has the largest hands in all of pro basketball, perhaps the largest in league history. Now imagine what he is capable of doing in basketball with such combination of height and huge claws.
3. Walter Tavares 7 ft. 3 in (2.21m)
The Cape Verdean professional is also the part of NBA D-League, representing Bakersfield Jam on an assignment from the Atlanta Hawks. The 23 year old center was recently recalled by Hawks however subsequently ended up again in D- League. Tough not with so much impressive run so far with regular side, Walter stands as a physical phenomenon with 7'3″ tall and possessing a 7'9″ wingspan.
4. Kristaps Porziņģis 7 ft. 3 in (2.21m)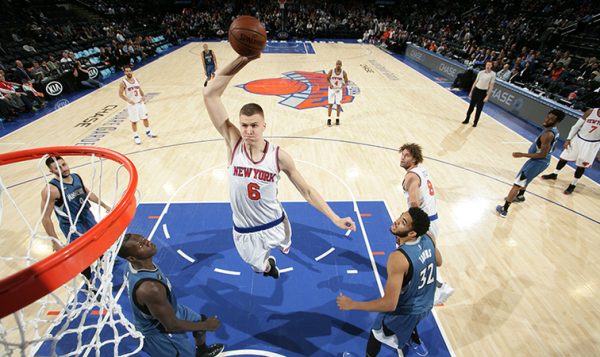 The New York Knicks' power forward was the fourth overall pick of the 2015 NBA draft. Having played 4 league games with Knicks, Porziņģis averages 10.5 points and 3.2 rebounds per game. Unlike many other tallest NBA players, the 20 year old is much athletic as well. His run with his side in terms of point scoring has been impressive. The latest- on February 12, he scored 30 points for Team World in the 2016 Rising Stars Challenge.
5. Tibor Pleiß 7 ft. 3 (2.21m)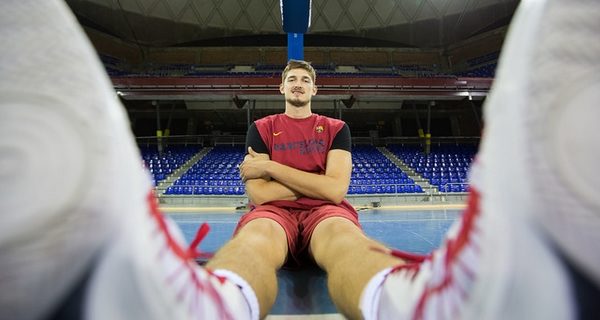 Standing at 7 feet 3 inch tall the German center of the Utah Jazz, currently represents Idaho Stampede of the NBA Development League. Though he has been practicing with his original side lately but to get a chance for playing he'll have to wait until an injury opens up his way into the bench role in the Jazz frontcourt. Tibor is also a member of German national side and his NBA career-high stands with six points, six rebounds and 17 minutes.