Top 10 highest paid athletes earn more than 642.4 million USD this year. The earnings include both in-field i.e. salaries and bounces  and off- field like endorsements. According to Forbes.com American professional boxer Floyd Mayweather is top of the list with 105 million USD; while soccer star Cristiano Rolando at no 2 position with 80 million USD. Floyd Mayweather doesn't receive a single penny from endorsements.
#1 Floyd Mayweather (Boxing)
Total Earnings: $105 million
Salary/winnings: $105 million
Endorsements: $0
Current Ring #1 ranked welterweight and Ring #1 ranked junior middleweight is also #1 in earnings. Unbeaten in the ring is also unbeaten in money making. Floyd Mayweather is the highest paid athlete in the world in 2014. His total earnings are 105 million USD. Interestingly, he does not earn a single penny from endorsements.
#2 Cristiano Ronaldo (Soccer)
Total Earnings: $80 million
Salary/winnings: $52 million
Endorsements: $28 million
Cristiano Ronaldo is one of the best football players around the world and currently playing for Real Madrid Cristiano Ronaldo is the 2nd highest paid player in the world with total earning of 80 million USD; including about 52 million USD in the form of yearly salary and bounces. Ronaldo has 11 endorsement partners like Emirates, Nike, Samsung Electronics and Toyota Motor that generate 28 million USD a year income.
#3 LeBron James (NBA)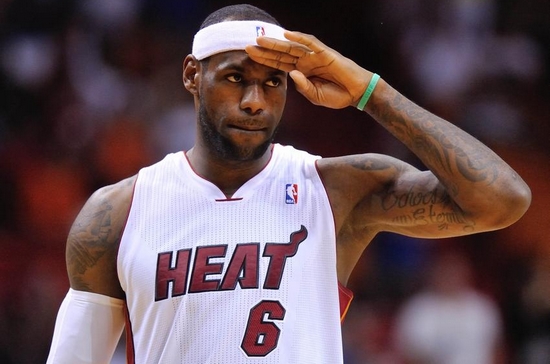 Total Earnings: $72.3 million
Salary/winnings: $19.3 million
Endorsements: $53 million
World's most powerful athlete LeBron James ranks third with earnings of $72.3 million including 19.3 million USD as salary and huge amount of 53 million USD as endorsement deals. Back-to-back championships and four MVP awards have made LeBron James the king of the NBA. James is the NBA's biggest endorsement star, thanks to deals with Nike, McDonald's, Coca-Cola, Upper Deck and others.
#4 Lionel Messi (Soccer)
Total Earnings: $64.7 million
Salary/winnings: $41.7 million
Endorsements: $23 million
Argentina's goal scoring machine Lionel Messi is ranks fourth at 64.7 million USD. Four straight FIFA Ballon d'Or awards make him one of the valuable players in the history of soccer. In May, Messi signed his seventh contract in 11 years with Barcelona. The deal is worth more than $50 million a year pre-tax and is expected to slightly exceed Ronaldo's pact on an annual basis. He earns an estimated $23 million annually off the pitch from endorsements with the likes of Adidas, Electronic Arts, PepsiCo and Turkish Airlines. Only Ronaldo earns more from sponsors among active soccer players.
#5 Kobe Bryant (NBA)
Total Earnings: $61.5 million
Salary/winnings: $30.5 million
Endorsements: $31 million
Kobe Bryant is the highest paid NBA player in 2014 and ranks #5 overall. He earns 30.5 million USD from court. His $30.5 million salary is nearly $8 million higher than any other player. His deals with the likes of Turkish Air, Lenovo, Hublot, Nike and Panini are worth $30 million annually.
#6 Tiger Woods (Golf)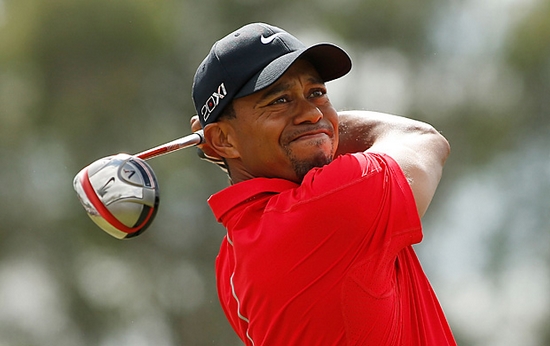 Total Earnings: $61.2 million
Salary/winnings: $6.2 million
Endorsements: $55 million
Tiger Woods ranks No. 6 with earnings of $61.2 million including $55 million from endorsements. Woods held the top spot as the world's highest-paid athlete for 11 of the last 12 years with only Mayweather breaking the streak in 2012. He was #1 in 2013. Woods's prize money is down as back surgery has kept him off the course since March.
#7 Roger Federer (Tennis)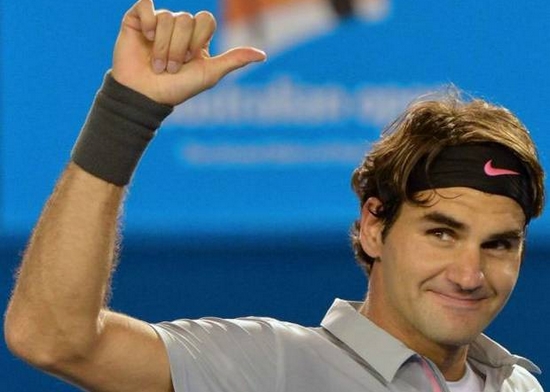 Total Earnings: $56.2 million
Salary/winnings: $4.2 million
Endorsements: $52 million
2014 Wimbledon's finalist Roger Federer is at #7 in highest paid athletes. His total earnings are about 56.2 million USD including 52 million USD from endorsements. With $4.2 million from court he is the highest earning tennis player in 2014. His endorsement bucket is filled with long-term deals with blue-chip companies like Nike, Rolex and Credit Suisse. The latest addition is champagne brand Moet & Chandon, which signed Federer to a five-year deal at the end of 2012.
#8 Phil Mickelson (Golf)
Total Earnings: $53.2 million
Salary/winnings: $5.2 million
Endorsements: $48 million
At #8 position we have another golfer in this list of highest paid athletes. Phil Mickelson's total earnings are about 53.2 million USD. He earns more than $40 million annually from appearances and endorsement partners: Callaway, Barclay's, KPMG, Exxon Mobil, Rolex and Amgen/Pfizer.
#9 Rafael Nadal (Tennis)
Total Earnings: $44.5 million
Salary/winnings: $14.5 million
Endorsements: $30 million
King of clay Rafael Nadal with 44.5 million USD is ranks #9 in the list of most paid athletes in 2014. He won He won three Grand Slams (French Open, U.S. Open, French Open 2014) and was runner-up at Australia in January 2014. The wins and top year-end ranking kicked in bonuses from sponsors in addition to the $14.5 million in prize money he earned between June 2013 and June 2014. Nike is Nadal's biggest endorsement partner.Other current sponsors include Babolat, Mapfre, Banc Sabadell Atlantico, Richard Mille, Kia Motors, Mueller and Poker Stars.
#10 Matt Ryan (NFL)
Total Earnings: $43.8 million
Salary/winnings: $42 million
Endorsements: $1.8 million
Ryan ranked 10th, earning $43.8 million over the last 12 months. He signed a five-year, $103.75 million contract last year with the Atlanta Falcons that included a $28 million signing bonus and a $12 million option bonus paid in March. The deal made him the NFL's top-paid player over the last 12 months. Matty Ice bolsters his playing income with nearly $2 million a year from appearances, memorabilia and sponsors Nike, Comcast and Liquid Nutrition.