Top Ten Highest Wicket Takers in ODI Cricket is a list of bowler who took most wickets in ODI matches. This list features three cricketers from both Pakistan and Sri Lanka. The list also includes two Aussies, one Indian and one Proteas. Shaun Pollock has the best economy rate 3.67 runs per over while Lee has the best strike rate 29.4 balls per wicket. Chaminda Vaas has the best bowling figures, 8 /19 whereas Waqar Younis took 13 five-wicket hauls most by any bowler.
Highest Wicket Takers in ODI Cricket
10. Sanath Jayasuriya  (323)

Last but not the least to feature the list of top ten highest wicket takers in ODI cricket, is Sanath Teran Jayasuriya. Sri Lankan all-rounder took 323 ODI wickets in an international cricket career that spread over two decades. Slow left arm orthodox bowler represented the country in 445 matches and has an average of 36.75.
9. Anil Kumble  (337)
Anil Kumble features at number nine position. Indian right-arm leg break bowler has taken 337 One Day international wickets in his career. His bowling average in 271 matches was 30.89 runs per wicket.
8. Brett Lee  (380)
One of the fastest bowlers in the world of cricket, Brett Lee, is the eighth  most ODI wicket taker. Australian pace machine took 380 wickets in 221 one day internationals he played with an average of 23.36.
7. Glenn McGrath  (381)
One of the best given to cricket by Australia, Glenn Donald McGrath has seized 381 wickets in 250 ODIs with a phenomenal average of 22.02 runs per wickets. McGrath was a Right arm fast-medium pace bowler who mostly relied on seam movement.
6.  Shaun Pollock  (393)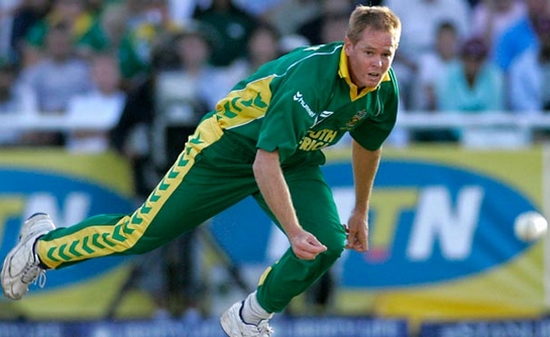 South African bowling all-rounder Shaun Maclean Pollock has taken 393 ODI wickets in his 12 yearlong international career.  He played 303 matches with bowling average of 24.50.
5. Shahid Afridi  (395)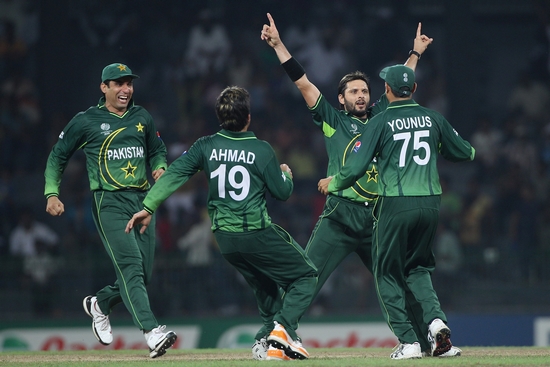 Making his entry at number six spot, Shahid Afridi is the third Pakistani to feature the list of top ten highest wicket takers in ODI cricket. He is only player who has not yet retired from the international cricket. Shahid Afridi took  wickets in 398 matches. The all-rounder has an average of 34.08.
4. Chaminda Vaas  (400)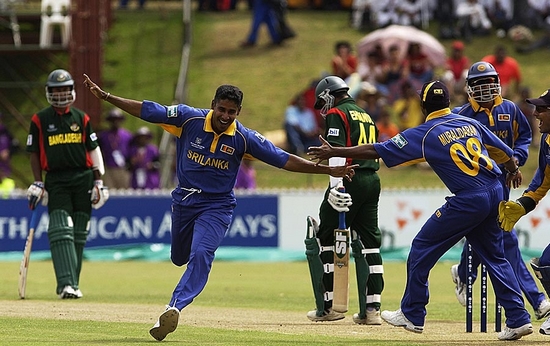 One of the best Sri Lankan fast bowlers, WPUJC Vaas, claims the number four spot.  A successful new-ball bowler took 400 ODIs wickets in 322 matches with an average of 27.53. His best bowling figure is 8 wickets for 19 runs.
3. Waqar Younis     (416)
Waqar Younis is another Pakistani in the list of top ten highest wicket takers in ODI cricket, standing at number three. Right-arm fast bowler took 416 One Day International wickets during his career. In 262 matches he gave on the average 23.84 run per wicket. His wicket tally includes 13 five wicket hauls.
2. Wasim Akram    (502)
The Sultan of Swing, Wasim Akram, is at number two position on the list of top ten highest wicket takers in ODI cricket. The left armer is regarded as one of the bests in his class. Akram managed to pick 502 ODI wickets in 356 matches. His bowling average is 23.52 and his best bowling figure is 5 for 15.
1. Muttiah Muralitharan    (534)
With a career full of controversies over his bowling action, Sri Lankan off-spinner holds the record of taking most wickets in ODIs. He took 534 wickets in 341 innings of 350 matches he played. He bought every wicket at the cost of 23.08 runs. He 10 times claimed 5 wickets in match.