The average number of runs scored per 100 balls faced is termed as batting strike rate for a batsman in the game of cricket. A high strike rate means batsman can score runs quickly facing limited number of balls. A batsman with a strike rate over 100 plays vital part in modern day limited over cricket. Top ten highest batting strike rates in ODIs is a list of those pinch hitters who have played at least ten or more one day international matches and have strike rate above all.
10. NLTC Perera 110.73
Another allrounder highlighting the list of top ten highest batting strike rates in ODIs is Thisara Perera. The Sri Lankan left-handed batsman is at number ten spot with an overwhelming carrier strike rate of 110.73 in ODIs.
9. JP Faulkner     111.11
Australian "golden man" James Faulkner is number nine in the list of top ten highest batting strike rates in ODIs with strike rate of 111.11 runs per hundred balls. He is a left arm medium pacer considered as wicket taking bowler but when it comes to hitting, he can hit the ball seriously. He has scored a century for Australia the fastest one by any Australian.
8.Rizwan Cheema  111.53
Pakistan born cricketer, Rizwan Cheema, who currently plays for Canada is number 8 in the list. The right handed batsman has a carrier strike rate of 111.53.
7. YK Pathan   113.60
At number 7 spot we have an Indian allrounder Yusuf Pathan. Even though he has inadequate exposure to international level Pathan has manage the carrier strike rate of 113.60. He is very useful all-rounder in the team.
6. Shahid Afridi    116.74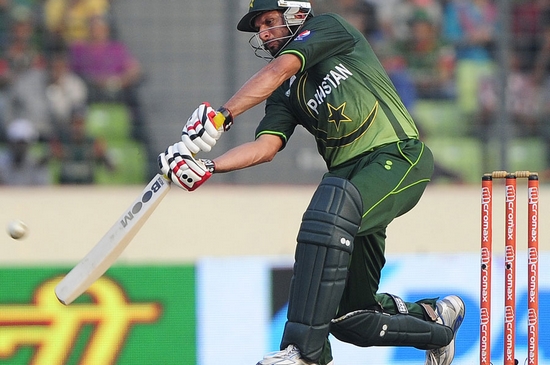 Well known for his aggressive batting style, Pakistani all-rounder, Shahid Afridi has a carrier strike rate of 116.74.He is really hard hitting batsman and can tear apart any bowling line up when he gets going. He has managed to score 6 ODI centuries and 39 half centuries throughout his cricketing carrier.
5. LOB Cann     117.06
Bermudian cricketer Lionel Cann is another associate member team player in the list of top ten highest batting strike rates in ODIs. An aggressive right-handed middle order batsman has strike rate 117.06 in ODIs. He has only one fifty to his name.
4. GJ Maxwell     117.85
Glenn "The Big-show" Maxwell, famed worldwide as biggest hitter of the ball. Australian all-rounder is at position 4 in the list of top ten highest batting strike rates in ODIs. Haven't yet scored a century but has a scintillating strike rate 117.85 in ODIs.
3. L Ronchi     124.41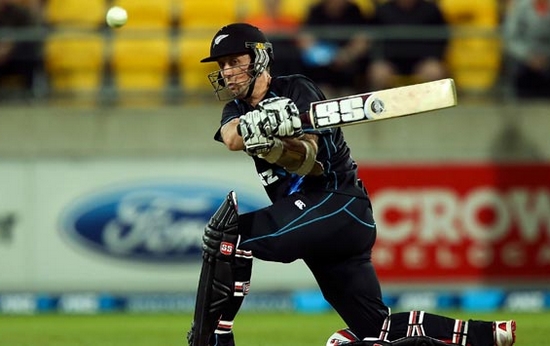 Luke Ronchi has played international cricket for both the Australian and New Zealand national cricket teams. Currently playing for New Zealand, as a wicket-keeper, features at number three in the list of top ten highest batting strike rates in ODIs. The Right-handed has an exceedingly well strike rate 124.41.
2. AD Russell     126.38
Jamaican cricketer Andre Russell plays for West Indies at international level as an all-rounder.His batting strike rate in ODIs is 126.38 with 4 half centuries. He generally bats down the order and often contributes with some useful quick runs.
1. CJ Anderson      130.35
Who could top the list? He is the world record holder for the 2nd fastest century in the ODIs. Corey James Anderson, the New Zealander has the highest strike rate in the ODIs. Left-handed all-rounder has a splendid international match strike rate 130.35, the most impressive by any batsman on the planet. He could be nightmare for any bowler when he is at the crease.