At present there are a number of incredibly gifted female athletes playing a variety of sports. In addition to being on top of their respective games, all of these women are also gorgeously attractive. The following list is an attempt to bring the beauties of year 2014 in the spotlight under the same heading of top 15 hottest female athletes in the World.
#1 Sophie Horn: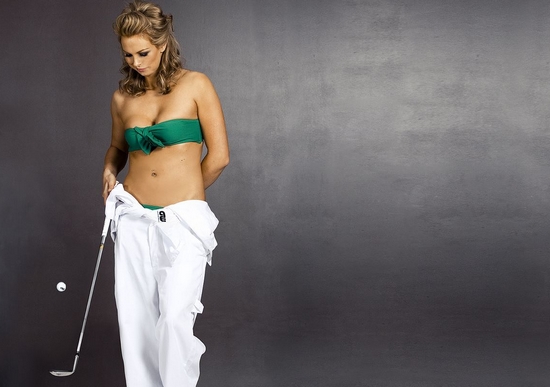 Sophie Horn is allegedly an ambitious golfer, but there is no doubt that she is one of the hottest women to surface in the sports world. She is the hottest and busiest woman in golf and top of the list of hottest female athletes in the world 2014. Sophie Horn is quickly becoming the most popular female golfer on the planet.
#2 Ana Ivanovic:
The Serbian tennis star Ana Ivanovic is a little bit more athletic. This beauty ranked #1 worldwide in women's tennis in 2008, and was included in a Time list of the 100 greatest players of all time. The six-footer is undoubtedly one of the hottest female tennis players on earth.
#3 Alana Blanchard:
Alana Rene Blanchard is an American professional surfer and model. Alana had featured in the Sports Illustrated swimsuit edition 2013. She is at no 3 in our list of top 15 hottest female athletes in the world.
#4 Anastasia Ashley:
The 2014 swimsuit edition of Sports Illustrated starrer Anastasia Ashley is an American professional surfer who started surfing at the age of five. Her choice of being a vegetarian has nominated her for the prestigious honor of Sexiest Vegetarian Alive by PETA.
#5 Maria Sharapova:
Maria Sharapova, the Russian professional tennis player who started playing tennis at an early age and turned professional at the age of 14.The Hot Russian is famous all over the world and is involved in a number of brand endorsement deals, including her own line of candy called 'Sugarpova'.
#6 Ellen Hoog: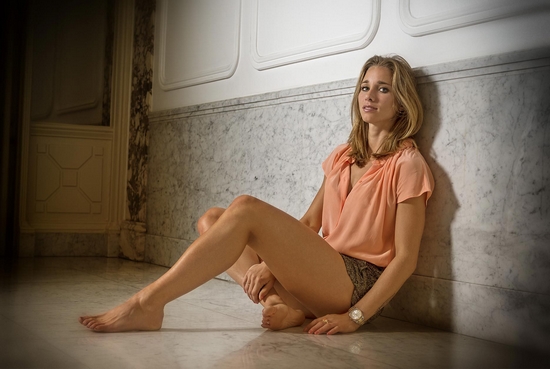 Ellen Hoog is a Dutch female field hockey player and model. She is also a member of the Netherlands women's national field hockey team and Amsterdamsche Hockey & Bandy Club. In 2004 she made her debut in the national team. She has played 34 matches for the national team in which she has scored 7 times.
#7 Alex Morgan:
Alex Morgan is an American football player and Olympic gold medalist. At 22, Alex was the youngest member of 2011 FIFA Women's World Cup. In 2012, Morgan was named US Soccer Female Athlete of the Year and FIFA World Player of the Year.
#8 Lindsey Vonn: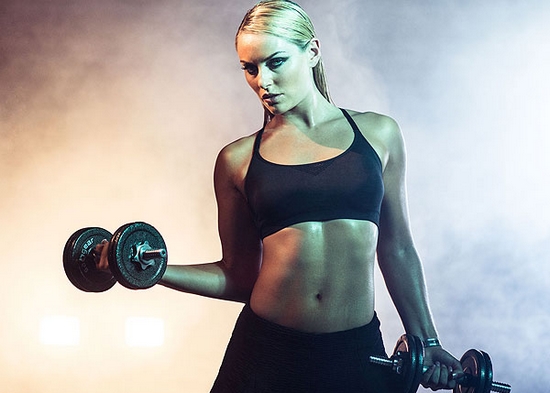 American World Cup alpine ski racer on the United States Ski Team. She has won four World Cup championships along with Tiger Wood's heart. Lindsey Vonn has been dating Tiger Woods for over a year and is usually his biggest cheerleader.
#9 Michelle Waterson: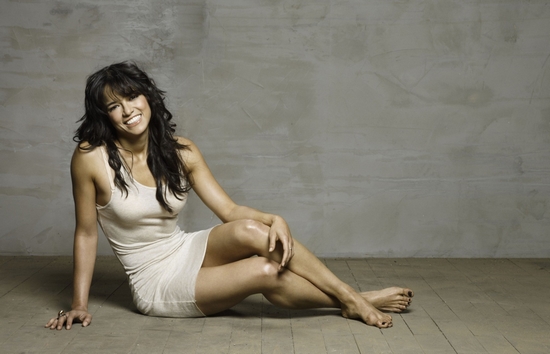 The 28 year American mixed martial artist and model Michelle Waterson has a black belt in Karate. Known as the Karate Hottie, she first entered in the martial arts realm at a young age, taking Karate classes that would eventually lead to the aforementioned nickname.
#10 Allison Stokke:
Allison Stokke is an American pole vaulter from Orange County, California. In May 2007, Stokke suddenly became an Internet phenomenon when popular sports themed blog praised her appearance.
11. Lolo Jones:
One of the most popular figures in American track and field today, Lolo Jones has overcome many challenges to excel at her sport. She has won both USA and World championships in hurdle events, and competed at the 2008, 2012 and 2014 Olympic Games.
12. Michelle Jenneke:
An Australian hurdler and model, Michelle Jenneke won a silver medal for the 100 m hurdles at the 2010 Summer Youth Olympics. She received worldwide media attention in 2012 for dancing in her pre-race warm-up.
13. Danica Patrick:
American auto racing driver, model and advertising spokeswoman Danica Patrick is at No. 13 in our list of hottest female athletes. The most successful woman in the history of American open-wheel racing Patrick always attracts attention and that is her key of success.
14 Meghan Hardin: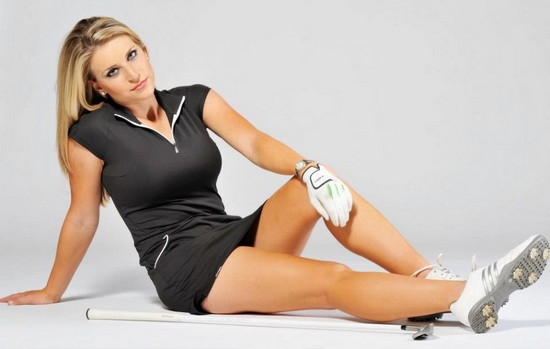 A 20-year-old beauty from Lake Arrowhead, California. At the age of 19, Hardin became the youngest competitor to ever appear on the Golf Channel's Big Break series. Turning down multiple scholarship offers, Hardin decided going pro would be a better career move.
15. Sydney Leroux:

The Canadian born American Professional soccer player stands at the bottom of our list of top 15 hottest female athletes in world. The Olympic Gold Medalist has got quite strong body, flexible enough to steal a million's hearts.