There's a well-known saying in football that says: A good goalkeeper is worth 10 to 15 points a season. The soccer goalkeeper shortened to keeper or goalie is one of the major positions on the field. They are the last line of defense and the first line of attack. It is a job where you are always in the line of fire. To play the position well requires special skills and training. Top ten best football goalkeepers in the world is a list of goalkeepers who are the best on the planet in their profession.
Top Ten Best Football Goalkeepers in the World
1. Iker Casillas (Spain)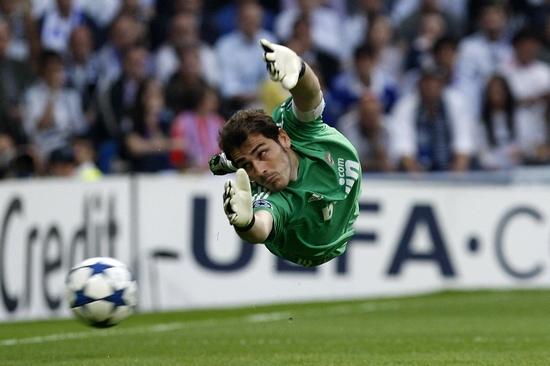 Iker Casillas Fernández nicknamed San Iker is a Spanish football goalkeeper plays as captain for both Real Madrid and national team. He is considered to be one of the finest goalkeepers in the soccer world and is the third captain in football history to lift the World Cup, the European Cup and the European Championship.He is born leader in all of the teams he has played .He played crucial part in his country's victories in the UEFA European Championship in 2008 and 2012 and was one of the Spanish heroes in the FIFA World Cup in South Africa in 2010.
2. Gianluigi Buffon (Italy)
An Italian "Superman" who plays for and captains both Serie A club Juventus and the Italian National Team Buffon was declared by Pelé to be one of the 125 greatest living footballers in the world. Standing 191 cm tall Remained number one choice throughout the 2012/13 season as Juventus won a second successive Scudetto. Italy's all-time appearance leader has record of most appearance for national team as well.
3. Petr Cech (Czech Republic)
Petr Čech plays as a goalkeeper for the Czech Republic national team and club Chelsea .He received the individual award of Best Goalkeeper in the three seasons of the UEFA Champions League. He has been a model of consistency for Chelsea. Čech holds Premier League record for fewest appearances required to reach 100 clean sheets, achieved the milestone in 180 league appearances.
4. Joe Hart (England)
English goalkeeper Charles Joseph John "Joe" Hart is number four on our list of top ten best goal keepers. Joe Hart, a superb shot-stopper, represents Manchester City and also wears the England national jersey. One of England's top performers won three in row the Barclays Golden Glove for keeping the most clean sheets throughout the Premier League in 2010–11, 2011–12 and 2012-13 seasons.
5. Manuel Neuer (Germany)
Known for his reflexes, excellent shot stopping abilities and distribution of the ball Manuel Peter Neuer plays as a goalkeeper for Bayern Munich and the German national football team. He won all world, European and German titles with the FC Bayern. He shows also that a great team must have a great goalkeeper.
6. Victor Valdes (Spain)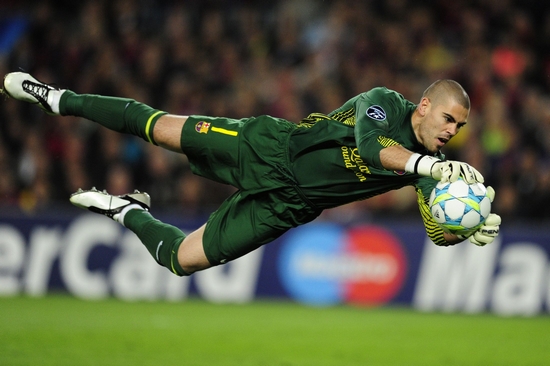 Spaniard Victor Valdes saves the goal for FC Barcelona in La Liga,is regarded as one of the best goalkeepers in Barcelona's history, having appeared in more than 500 official games for his club and won 21 major titles, including six La Liga and three UEFA Champions League championships. He also played for Spain national team in world cup 2010 and would have been played more games for Spain but Valdes has had the misfortune of being in his prime at the same time as Iker Casillas.
7. Thibaut Courtois (Belgium)
Despite his young age, he is widely regarded as one of the best goalkeepers in the world, Thibaut Nicolas Marc Courtois,is a Belgian  goalkeeper also plays for  Atletico Madrid on loan from Chelsea. He has pulled off some truly astonishing saves which shows his skills.
8. Julio Cesar (Brazil)
Emerged as Brazil's first-choice goalkeeper also plays for Toronto FC in Major League Soccer, on loan from Queens Park Rangers. He was awarded the Serie A Goalkeeper of the Year title in both 2009 and 2010, and was nominated for the 2009 Ballon d'Or. He is a part of Brazil's team for 2014 World Cup.
9. Hugo Lloris (France)
Franch national team captain and goalkeeper Hugo Lloris is number nine on our list of top ten goalkeepers. He is a three-time winner of the National Union of Professional Footballers Ligue 1 Goalkeeper of the Year award. He looks to have a promising career ahead of him for Tottenham Hotspur and country.
10. Samir Handanovic (Slovenia)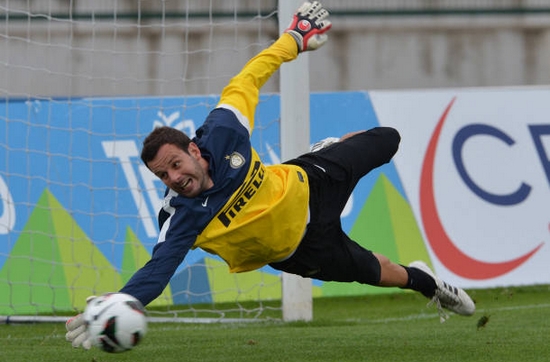 Last but not the least is Samir Handanović, who plays as a goalkeeper for Inter Milan and the Slovenia national football team. Regarded as one of the best goalkeepers in Serie A. The stats that he conceded just four goals in 10 2010 World Cup qualifying matches is just a glimpse of his capabilities.