Every athlete has a dream to win gold medal in Olympics, though winning any medal is a great achievement for most of them. Only a few of them achieve the goal-still very few lucky are those who won multiple medals in Olympics. This list is about those fortunate sportsperson who won most medals in Olympics.
Top 10 Most Medal Winners in Olympics History
#1. Michael Phelps 28 medals
Michael Fred Phelps is an American swimmer and highest gold winner in Olympics. He is 18-time Olympic gold medalist, who currently holds seven world records in swimming. He is the most decorated Olympian of all time, with a total of 28 medals 23 gold, 3 silver and 2 bronze medals.
Phelps also holds the all-time records for Olympic gold medals (18, double the second highest record holders), Olympic gold medals in individual events (11), and Olympic medals in individual events for a male (13). In winning eight gold medals at the 2008 Beijing Games, Phelps took the record for the most first-place finishes at any single Olympic Games. Five of those victories were in individual events, tying the single Games record. In the 2012 Summer Olympics in London, Phelps won four gold and two silver medals, making him the most successful athlete of the Games for the third Olympics in a row.
At Rio Olympics 2016, Michael Phelps won his 13th individual gold and broke 2100 years ancient record. He also brought his medal tally to 26 medals, including 22 golds, more than any athlete in the history of Olympics.The 200-meter individual medley field was chasing Michael Phelps, who powered past Leonidas of Rhodes.
Leonidas won 12 individual events over four Olympics. At 36, five years older than Phelps, he won his last three golds in 152 B.C, in races of about 200 and 400 meters and in a shield-carrying race. Phelps surpassed Leonidas, winning his 13th individual gold. With the victory, Phelps also joined the track and field Olympians Al Oerter and Carl Lewis as the only Americans to win an individual event four times.
#2. Larisa Latynina 18 medals
At 2nd No in the list of top 10 most medal winners in Olympics is Larisa Latynina. Larisa Semyonovna Latynina is a former Soviet gymnast. Between 1956 and 1964 she won 14 individual Olympic medals and four team medals. Her total of 18 Olympic medals was a record for 48 years until surpassed by American swimmer Michael Phelps on 31 July 2012. Although Phelps broke her total medal count record, her record for individual event medals (14) still stands.  Overall she won 18 medals 9 gold, 5-silver and 4 bronze in Olympics games. She is credited with helping to establish the Soviet Union as a dominant force in gymnastics.
#3. Paavo Nurmi 12 medals
Finnish distance runner Paavo Nurmi, was an Olympic legend. He was nicknamed the "Flying Finn" as he dominated distance running in the early 20th century. Nurmi set 22 official world records at distances between 1,500 meters and 20 kilometers. Between 1920 and 1928 he won a record nine Olympic gold medals (seven individual; two team) and three individual silver medals. At his peak, Nurmi was undefeated at distances from 800 m upwards for 121 races. Throughout his 14-year career, he remained unbeaten in cross country events and the 10,000 m.
#4. Ole Einar Bjørndalen 13 medals ( Winter Olympics)
The King of Biathlon, Ole Einar Bjørndalen is a Norwegian professional bi-athlete. He is the most meddled Olympian in the history of the Winter Games, with 13 medals including 8 gold 3 silver and one bronze medal. On 20 February 2014, Bjørndalen was elected to the International Olympic Committee's athlete commission, having become the most decorated Winter Olympic athlete in history.
#5. Birgit Fischer 12 medals
Birgit Schmidt-Fischer of Germany (formerly East Germany) is considered the greatest woman canoeist of all time. She has won eight gold medals over six different Olympic Games, a record she shares with Aladár Gerevich, spanning seven Olympiads: twice representing East Germany then four times representing the reunited nation. She has been both the youngest- and oldest-ever Olympic canoeing champion (ages 18 and 42). She also won 38 ICF Canoe Sprint World Championships medals between 1978 and 2005, including 28 gold medals.
#5. Bjørn Dæhlie 12 medals
Norway's Bjørn Dæhlie is the most successful male Nordic skier in Olympic history, with 12 Olympic medals and eight gold medals. Dæhlie won the Nordic World Cup 6 times. He won a total of 29 medals in the Olympics and World Championships in the period between 1991 and 1999, making Dæhlie the most successful cross-country skier in history. He retired after the 1999 World Cup season.
#6. Sawao Kato 12 medals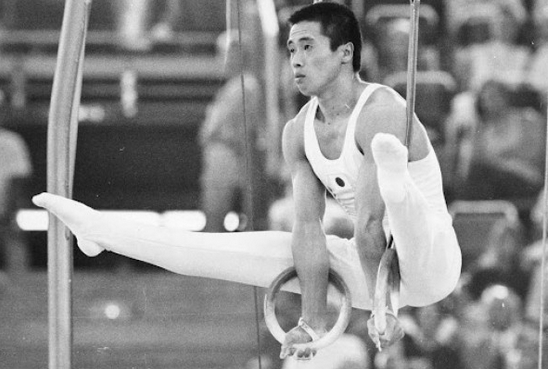 Former Japanese gymnast Sawao Kato is one of the most successful athletes of all time at the Olympic Games. In three Olympics, he gathered a total of twelve medals, including eight gold medals. He was a member of the winning all-around team in 1968, 1972 and 1976, and also won the individual title on the first two occasions, but he had to settle for a silver medal in 1976. He is one of only ten athletes to have won eight or more Olympic gold medals. Kato is one of the most successful male gymnasts ever at the Olympics.
#7. Jenny Thompson 12 medals
With 12 medals and eight gold medals, Jenny Thompson has won more swimming medals and gold medals than any woman in Olympic history. She won twelve medals, including eight gold medals, in the 1992, 1996, 2000, and 2004 Summer Olympics. She first appeared on the international scene as a 14-year-old in 1987, when she won the 50-meter freestyle and placed third in the 100-meter freestyle at the Pan American Games. She won her first world championship in 1991, as part of the USA's winning 4×100-meter freestyle relay team.
#8. Matt Biondi 11 medals
American former competition swimmer, Olympic champion Matthew Nicholas Biondi, is former world record-holder. Biondi competed in the Summer Olympic Games in 1984, 1988 and 1992, winning a total of eleven medals (eight gold, two silver and one bronze). During his career, he set seven individual world records (three in the 50-meter freestyle and four in the 100-meter freestyle).At the 1988 Olympic Games in Seoul, Biondi won five gold medals, setting world records in the 50-meter freestyle and three relay events.
#9. Mark Spitz 11 medals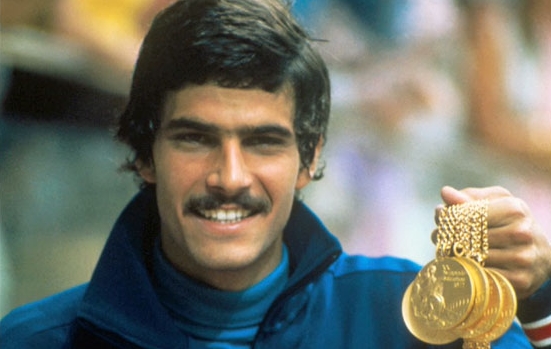 Mark Spitz, considered the swiftest swimmer of all time, made his big splash during the 1972 Olympics, becoming the first athlete to win seven gold medals in an Olympiad. His performances were even more remarkable considering world records were set in all seven events. His seven gold medals at the 1972 Summer Olympics, an achievement only surpassed by Michael Phelps who won eight gold medals  at the 2008 Olympics in Beijing.
Between 1968 and 1972, Spitz won nine Olympic golds plus a silver and a bronze, five Pan American golds, 31 US Amateur Athletic Union titles, and eight US National Collegiate Athletic Association titles. During those years, he set 35 world records, but 2 were in trials and unofficial. With his 7-gold medal performance at Munich in 1972, he was the most decorated athlete in the history of the Olympic Games until Michael Phelps's 8-gold medal performance at Beijing 36 years later in 2008.
#10. Carl Lewis 10 medals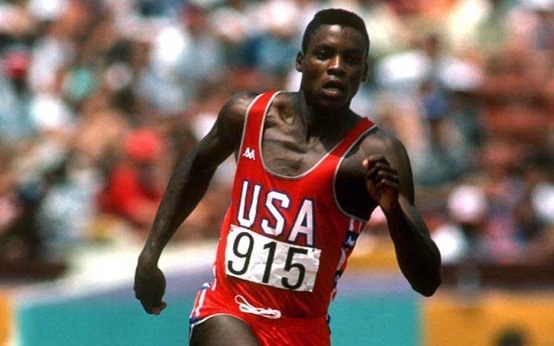 Carl Lewis is considered by many to be the greatest track & field athlete of all time and, with nine Olympic gold medals, 10 Olympic medals, and eight gold medals at the World Championships. His career spanned from 1979 when he first achieved a world ranking to 1996 when he last won an Olympic title.  He topped the world rankings in the 100 m, 200 m and long jump events frequently from 1981 to the early 1990s, was named Athlete of the Year by Track & Field News in 1982, 1983, and 1984.  He set world records in the 100 m, 4 × 100 m and 4 × 200 m relays. His world record in the indoor long jump has stood since 1984 and his 65 consecutive victories in the long jump achieved over a span of 10 years is one of the sport's longest undefeated streaks.
#10. Ray Ewry 10 medals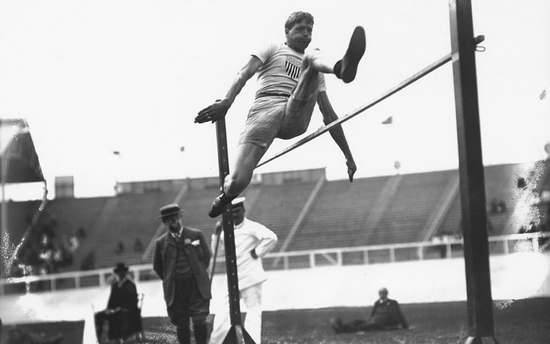 Raymond "Ray" Clarence Ewry was an American track and field athlete who won 8 gold medals at the Olympic Games and 2 gold medals at the Intercalated Games (1906 in Athens). This puts him among the most successful Olympians of all time. Ray Ewry was paralyzed by polio as a child, but by dint of diligent exercising he developed immense strength in his legs and became the greatest exponent of the standing jumps that the sport has ever seen. He won the first of his 15 AAU titles in 1898 at the age of 25 and the last in 1910. Ewry's 10 gold medals was an absolute Olympic record that stood until 2008.