One reason that the world of heavyweight boxing has become energised in recent years can be summed up in two words: Tyson Fury. Still undefeated and accepted by most experts as the true lineal champion, despite having an extended period away from the sport thanks to a drugs ban and mental health issues, the way he has bounced back shows just what the sport was missing. Fury is a man who always makes waves, and he shook the world of sport again recently when he announced that his next opponent wouldn't be a boxer at all, but WWE heavyweight Braun Strowman. Fury has swapped the boxing ring for the wrestling ring, but he isn't the first champ to make that move.
Tyson Fury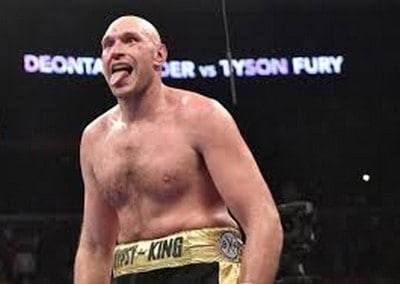 When Tyson beat Wladimir Klitschko to take the World Heavyweight Boxing Title in 2015, he had the world at his feet. Things didn't exactly go to plan after that, but he demonstrated in his recent fight against Deontay Wilder he is back to his best. After what many consider an unlucky draw, will Fury win the rematch expected in 2020 or will Wilder prove that he's the world's best? With the Fun88 Welcome Offer available from Freebet Up, along with other great offers and reviews, you can back Tyson or Deontay, or could it be another draw? It's money for nothing! There could be surprises in store, and Fury certainly surprised experts when he announced his WWE match up in Saudi Arabia on Halloween. He'll be hoping for thrills not frights, and he can take inspiration from two all-time boxing greats.
Mike Tyson
Tyson Fury was named after Mike Tyson, possibly the most fearsome heavyweight of them all. He followed his idol to the summit of world boxing and now he follows his path into the wrestling ring. Iron Mike first appeared on WWE Raw in 1998 when he took on Stone Cold Steve Austin. He got a taste for the razzmatazz of WWE as he followed this up by acting as a special enforcer at a brawl between Austin and Shawn Michaels. Tyson took this role a little too far possibly by knocking out Michaels, showing that whatever kind of ring it is, you don't want to be in there with Mike Tyson.
Floyd Mayweather Jr.
Floyd Mayweather earned the nickname 'Money' during a golden career in which he faced and defeated other legends such as Manny Pacquiao. Nobody was surprised when Mayweather dispatched MMA fighter Conor Macgregor under boxing rules, but he also performed brilliantly under WWE rules in 2008 when a single punch broke the nose of the Big Show. It was another no show from the Big Show when he was knocked out in a rematch, but there's no shame in losing to the man who some see as the greatest pound for pound fighter of all time.
Tyson Fury and Floyd Mayweather were triumphant in their wrestling adventures, and Tyson Fury is a hot favourite to follow their victories with one of his own against Braun Strowman. He may be tested a little more back in the boxing arena against Deontay Wilder, but as the fearless Fury has shown time and time again, it rarely makes sense to bet against him.