Voice of African Football: The Road to Russia 2018
Football in Africa have seen a tremendous improvement since Egypt made their first world cup appearance in the 1934 world cup. Africa now has 5 slots to represent at the FIFA world. According to history since the world cup started in 1930 there have only being 13 teams that have represented Africa up to date. These countries are Algeria, Angola, Cameroon, Congo DR, Egypt, Ghana, Ivory Coast, Morocco, Nigeria, Senegal, South Africa, Togo and Tunisia. Africa's best ever performances is the quarter finals stage and three nations have achieved such success that is Cameroon (1990), Senegal (2002) and Ghana (2010).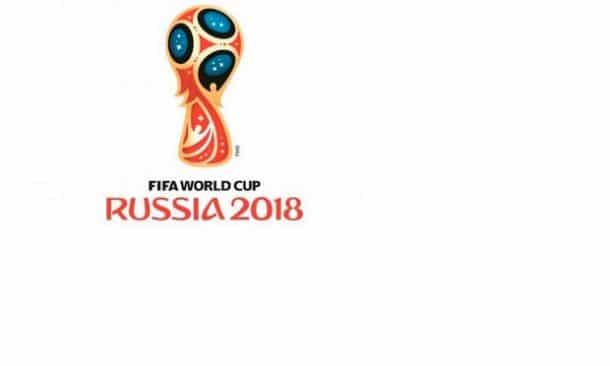 Once again another FIFA world cup is approaching, that is the Russia 2018 world cup and Africa have lined up 20 countries to battle for 5 slots to the ultimate soccer event in the world. Will there be debutantes from Africa to Russia 2018 or it will still be the old faces that will appear? The question remains unanswered.
The 2010 world cup qualifying format
The road map to the 2010 world cup qualifying road map did not yield the expect results. There were tensions and instability in some countries due to the road map. The road map was that, there will be 10 groups and the winner of each group then qualifiers to the playoff stage. In the playoff stage, the 10 qualified teams are drawn together to play a home and away game. The winner in both games then qualifiers to the world cup. This method was abolished because certain countries used undue advantage (climate etc.) to surpass their counterparts.
The new road map for Russia 2018 qualifiers
The CAF Executive Committee approved the format for the qualifiers of the 2018 FIFA World Cup on 14 January 2015, with three preliminary rounds before a final group stage featuring 20 teams. Here are the three rounds;
First round: A total of 26 teams (teams ranked 28–53) played home-and-away over two legs. The 13 winners will advance to the second round.
Second round: A total of 40 teams (teams ranked 1–27 and 13 first round winners) played home-and-away over two legs. The 20 winners advanced to the third round.
Third round: The 20 teams which advanced from the second round were divided into five groups of four teams to play home-and-away round-robin matches. The winners of each group will qualify for the 2018 FIFA World Cup.
Here are the groups from A-E,
Group A
Group B
1. Congo DR
2. Guinea
3. Libya
4. Tunisia
1. Algeria
2. Cameroon
3. Nigeria
4. Zambia
Group C
Group D
1. Morocco
2. Ivory Coast
3. Gabon
4. Mali
1. Burkina Faso
2. Cape Verde
3. Senegal
4. South Africa
Group E
1. Congo
2. Egypt
3. Ghana
4. Uganda
The match day 1 is supposed to kick start on 3–11 October 2016, matchday 2 is suppose to start on 7–15 November 2016, matchday 3 and 4 will be played from 28 August  to 5 September 2017, matchday 5 will be played on 2–10 October 2017 and the final matchday will on 6–14 November 2017.
SportsGoogly's African football correspondent Eric Opoku takes a look at how the final standings could be at the end of the qualifiers and what teams are likely to qualify based on facts and statistics.
Group A
The final standings according to the statistics will emerge that Tunisia will qualify for the Russia 2018 world cup. This will be how the table will look like;
1. Tunisia          11pts
2.   Congo DR    9pts
3.   Guinea        8pts
4    Libya           5pts
Explanations
Tunisia and Guinea meetings: Tunisia and Guinea have met 16 times and Tunisia have won 7 drawn 4 and lost 5. In world cup qualifiers both countries have met 8 times with Tunisia and Guinea both winning 4 times all at their home. Guinea have never won a game in Tunisia while Tunisia have also not won a game at Guinea. Tunisia are likely to draw at Guinea's backyard and Tunisia will beat Guinea at home. In all Tunisia will get 4 points from Guinea.
Tunisia and Libya meetings: North African countries have met 11 times with Tunisia  winning 7 and losing 4 though Tunisia have never at Libya before but with the tension and rivalry between these clubs, both of the teams are likely to win their homes. Despite the fact that Libya are playing home away from home. In summary, Tunisia will only take 3 points from Libya.
Tunisia and Congo DR meetings: Tunisia and Congo DR have met 7 times with Tunisia winning  5 and drawing 2. Congo DR have never won a game against Tunisia since the two countries first met in the 1998 African cup of nations. In the qualifications to the 2002 world cup, the two countries were in the same group where Tunisia beat Congo DR by 9 goals to 0 in two legs. In all Tunisia will take 4 points from Congo DR.
From the facts and statistics Tunisia are likely to qualify from group A to the world cup in Russia.
Group B.
Group B is the most difficult group with three power houses in African football. The final standings according to the statistics will emerge that Algeria will qualify for the Russia 2018 world cup. This is how the table will look like;
1. Algeria       12pts
2.  Cameroon 10pts
3.  Nigeria      9pts
4.  Zambia     4pts
Explanation
Algeria and Cameroon meetings: Algeria and Cameroon have met 8 times with Cameroon winning 4 drawing 3 and losing 1. Algeria have never won a competitive  game against Cameroon. Cameroon in history is a stronger side than Algeria but currently Algeria is the strongest African team as the FIFA ranking suggests. Algeria will split the points with Cameroon and both countries will win at their home ground. In all Algeria will get 3 points from Cameroon.
Algeria and Nigeria meetings: Algeria and Nigeria have met 14 times with Algeria winning 5 and Nigeria winning 6. The two countries have met 6 times in world cup qualifiers with Nigeria winning 3 and drawing 1. In the qualifiers of the 2006 world cup, both countries were in the same group and Nigeria won by 6 goals to 2 on aggregates. With Algeria's fine form and Africa's number one they will also split the points with Nigeria with both countries picking 3 points each.
Algeria and Zambia meetings:  Algeria and Zambia have met 12 times with Algeria winning 7 and losing 3.  Algeria have a 100% record in terms of world cup qualification games against Zambia. In all the 4 world cup qualifying games Algeria and Zambia have played, Algeria have won all. Just recently in the round up to the
2010 world cup, Algeria and Zambia were all in the group were Algeria won by 3 goals on aggregate against Zambia. From the facts and statistics, Algeria will pick all the 6 points over the two legs.
In Group B the group of death, the most likely country to qualify for Russia 2018 is Algeria.
Voice of African Football will to you again on next week to continue with the rest of the groups (i.e. Group C, Group D and Group E) and the countries that are likely to qualify from the remaining groups to Russia 2018. Keep reading the best of content www.sportsgooglycom. The Voice of African football will come your way next week on www.sportsgoogly.com with the continuation of who qualifies to the World Cup Russia 2018.