The Copa Del Rey is the oldest football competition in Spain. The Copa Del Rey was first commissioned in 1902 and have being played to date. The Copa Del Rey or referred to as the Kings Cup in Spain have been won 28 times by Barcelona and Barca are the defending champions of this year's champions league. The Copa Del Rey 2016-17 started with 83 clubs from all competitive divisions of the Spanish football.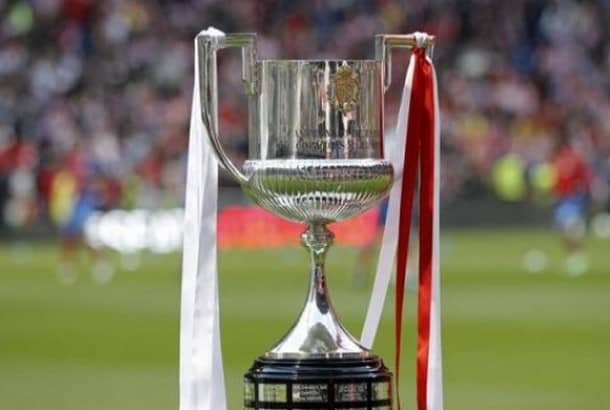 The 2016-17 Copa Del Rey competition is currently at the round of 16 stage. Here are some statistics after the round of 16;
Copa Del Rey Statistics
• Total Matches Played: 83 games
• Total Goals Scored: 259 goals
• Average Goals per Game: 3 goals
• Total Home Wins: 44 matches
• Total Drawn Games: 17 matches
• Total Away Wins: 22 matches
• Most Goals Scored (Clubs)
1. Sevilla: 14 goals
2. Real Madrid: 13 goals
3. CD Toledo: 11 goals
4. Atletico Madrid: 10 goals
4. Cultural Leonesa: 10 goals
• Least Goals Scored (Clubs)
1. Athletic Club: 5 goals
1. Eibar: 5 goals
1. Valencia: 5 goals
1. SD Amorebieta: 5 goals
1. Albacete: 5 goals
• Top Scorers (Players)
1. Ben Yadder (Sevilla): 5 goals
2. Mariano Diaz (Real Madrid): 4 goals
2. Ander Vitoria (Barakaldo): 4 goals
Copa Del Rey 2016-17 Fixtures
The Copa Del Rey unlike other domestic cup, it is played on a home and away basis. The Copa Del Rey 2016-17 have reached the round of 16 with games been played on the 3-4 January and the return leg scheduled on 11-12 January. Clubs do not often start regular players in the Copa Del Rey from the first round until in the semifinals. The Copa Del Rey have become the tournament for youth products and players who do not have enough playing time. Here are some fixtures of the round of 16 games in the Copa Del Rey;
Real Madrid vs Sevilla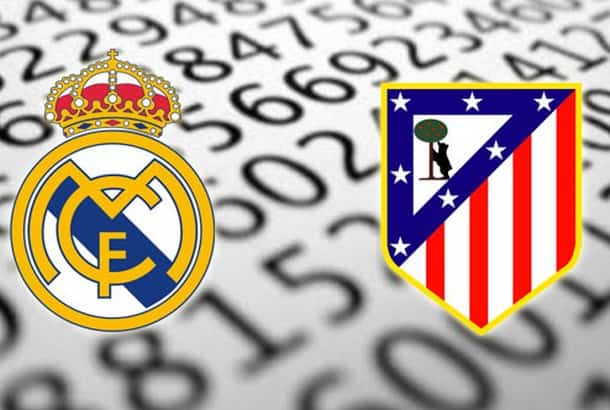 Real Madrid is seeking to continue its unbeaten ran with Sevilla on the test in the upcoming Copa Del Rey game. In the Copa Del Rey, Real Madrid and Sevilla have met on  28 occasions with Real Madrid winning 16, drawing 2 and losing 10. A Copa Del Rey game between Real Madrid and Sevilla is close to call. The last time Sevilla won a Copa Del Rey match at Santiago Bernabeu was in the 1954/55 season. Sevilla defeated Real Madrid by three goals to one at the Bernabeu. In the last 10 Copa Del Rey games, Real Madrid have won 8, drawn 1 and lost 1. Sevilla winning this fixture is rare, Real Madrid will win against Sevilla convincely.
Real Sociedad vs Villarreal
Real Sociedad and Villarreal do not have enough history in the Copa Del Rey. The first time Real Sociedad and Villarreal met in the Copa Del Rey was in 2014, the met again in 2015 and now in 2017. All their previous meetings have being in the round of 16 and this fixture is also the round of 16. In the last 4 Copa Del Rey meetings, both Sociedad and Villarreal have won once and the remaining games ending in a draw. Whenever the San Sebastian boys are playing at the famous Anoeta stadium, they are capable of dismantling any team. This game between Real Sociedad and Villarreal is likely to end in a draw but if there is any win, Real Sociedad will carry the day.
Alcorcon vs Cordoba.
This is the first time in history that Alcorcon is meeting with Cordoba in the Copa Del Rey. Both clubs are in the Segunda division(second tier league in Spain) and in their last 6 games, Cordoba have won 2, drawn 3 and lost 1. Both clubs defeated La liga teams in the round of 32. Cordoba defeated Malaga whilst Alcorcon defeated Espanyol. The two segunda clubs have endured through the Copa Del Rey this season. Cordoba always has an upper hand against Alcorcon and Cordoba are likely to win this fixture.
Athletic Club vs Barcelona.

One of the most interesting games in the round of 16 of the Copa Del Rey will be the fixture between Athletic Club and Barcelona. Athletic Club and Barcelona are the most successful clubs in the Copa Del Rey. Barcelona have 28 Copa Del Rey trophies proceeded Athletic Club with 23 Copa Del Rey trophies. This will be the 40th meeting between Athletic Club and and Barcelona, Barcelona winning 22, drawing 6 and losing 11. The once rivalry between Barcelona and Athletic club in Copa Del Rey have faded after Athletic club's recent dip in form. The last time Athletic Club won a Copa Del Rey game against Barcelona at San Mames was in 1984 when Athletic won by one goal to nothing. In the last 10 Copa Del Rey meetings between Athletic Club and Barcelona, Barca have won 8, drew 2 and losing none. The last 10 Copa Del Rey games signifies that Athletic Club have less prove in this fixture. Barcelona will trash Athletic Club out of the Copa Del Rey.