FIFA and France Football cut the 23-man shortlist for the 2014 FIFA Ballon d'Or award to the top three candidates. Top three nominees include Portuguese winger Cristiano Ronaldo, Argentinian striker Lionel Messi and German goalkeeper Manuel Neuer.The winner of the Ballon d'Or will be announced at an event on Monday the 12th of January.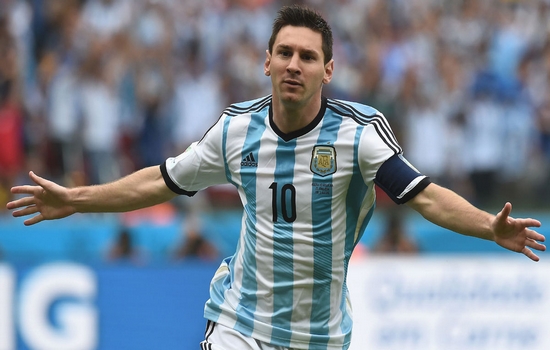 Leo Messi already holds the record for winning the award on more occasions than any other player in history. He won the award four times in 2009, 2010, 2011 and 2012. In 2013, he was the runner up as Cristiano Ronaldo won the award. The Barça number 10 has been in the news for other achievements in the last few weeks having recently become the all-time leading goal scorer in La Liga and in the Champions League. In 2014 Messi was runner up in the league and in the Cup with Barça and also reached the final of the World Cup with Argentina.
World Cup-winning Germany and Bayern Munich goalkeeper Manuel Neuer will be the second goalkeeper to win the award — the other being Dinamo Moscow's Lev Yashin in 1963. The World Cup Golden Glove winner is the 3rd goal keeper who was shortlisted for final three in the history.
And the most favorite is none other than Real Madrid's Cristiano Ronaldo. Ronaldo is the winner of the Ballon D'or 2013 award. After shining throughout the year and leading Real Madrid to success in the Champions League, Copa del Rey and European Super Cup; Ronaldo is confident to repeat the history. The 29-year-old winger has been in magnificent goal scoring form, netting 55 goals and 19 assists for club and country across the calendar year in just 55 appearances. Cristiano not only was he crowned UEFA Best Player of The Year for last season, he also captured La Liga's Best Player, Best Striker and Best Goal awards for his sparkling efforts last season. He is the top goal scorer in the Spanish league La Liga for the year 2014.
For the women's award, European Footballer of the Year Nadine Kessler (Germany), five-time winner Marta (Brazil) and Abby Wambach (USA) were nominated.
Meanwhile, the candidates for the FIFA World Coach of the Year for Men's Football and FIFA World Coach of the Year for Women's Football awards were also announced. They include Carlo Ancelotti (Italy/Real Madrid CF), Joachim Loew (Germany/German national team) and Diego Simeone (Argentina/Atletico de Madrid) for the FIFA World Coach of the Year for Men's Football award, and Ralf Kellermann (Germany/VfL Wolfsburg), Maren Meinert (Germany/Germany U-19 and U-20 national teams) and Norio Sasaki (Japan/Japan national team) for the FIFA World Coach of the Year for Women's Football award.