The stage for the biggest event of 2014 has been set. With less than 25 days left in FIFA World cup 2014, football fever is on its peak. Every passing moment brings latest updates regarding the team line ups and meanwhile predictions for winners and losers are there.32 teams will be in hunt for the title, each having good players but there are some key players whose presence can decide the fortune of the team. Amongst 32 teams top 10 ranked along with their "expected X factor" are discussed below:
 01. Spain (David Villa):
David Villa can be the deciding factor in the victory of Spain as he was in FIFA World cup 2010. After making his international debut in 2005. He has since participated in three major tournaments, becoming an important member of the Spain teams that won Euro 2008 and the 2010 World Cup. He scored three goals at the 2006 World Cup, was the top scorer at Euro 2008 and earned the Silver Boot at the 2010 World Cup.
 02. Germany (Mesut Ozil):
Mesut Ozil is fuel for Germany's goal machine. Playing at the position of attacking midfielder he can play an important role in providing opportunies for goal scoring. His style and ability for providing assists to his team-mates has been compared to that of Real Madrid legend Zinedine Zidane. He was also one of the top assist providers in the 2010 FIFA World Cup and UEFA Euro 2012 with three in each.
 03. Portugal (Cristiano Ronaldo):
With 08 goals in 10 matches during the qualifying round, the FIFA player of the year winner is surely biggest hope for Portugal's chances of winning their first World cup. Ronaldo, whose hat-trick in the play-off against Sweden saw his country to the finals, will continue to carry their hopes on his shoulders against Germany, Ghana and the United States in Group G.
 04. Brazil (Neymar Jr.):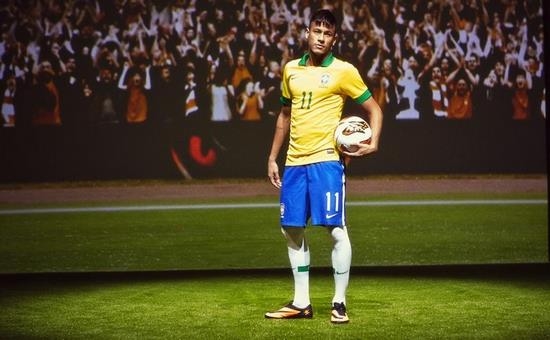 At just 22 years of age, Barcelona forward Neymar will carry the hopes of 200 million Brazilians on his shoulders when the country attempts to win a sixth World Cup. Neymar finished the 2010 season with 42 goals in 60 games as Santos secured the Copa do Brasil and domestic Sao Paulo state championship. Although this is his debut in FIFA World cup yet following the footsteps of legendary Pele, the foundations of a legend are already there.
 05. Colombia (Radamel Falcao):
The No. 5 ranked team may not have greatest names as others do but their standing in top 05 shows their ability to conquer any opposition. Players like Radamel Falcao will be Colombia's big hope on their return to the finals after a 16-year absence. Falcao's regular strike partner, Teofilo Gutierrez, looking to lift the Argentine league title with River Plate this weekend, is also among six forwards on the 30-strong list.
 06. Uruguay (Luis Suarez):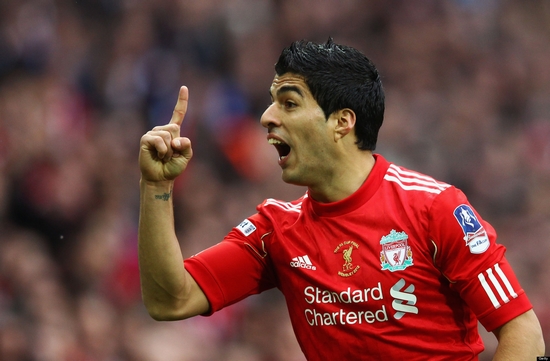 The two times world champion Uruguay will surely be hoping to complete their hat-trick of victories and the burden of these hopes will mostly be on the shoulders of players like Luis Suarez and Edinson Cavani. Both the players have become the standard bearers for Uruguayan football and the national team over the last couple of years. Luis Suarez just finished South American preliminaries as the leading goal scorer with 11 goals. He will also be sharing the Golden Shoe along with Cristiano Ronaldo as joint top scorer in European Football.
 07. Argentina (Lionel Messi):
02 times champions Argentina will be relaying on a man for whose performances words seems to be short. Commonly ranked as the best player in the world and rated by some commentators, coaches and players as the greatest footballer of all time ,Messi is the first football player in history to win four FIFA/Ballons d'Or, all of which he won consecutively, as well as the first to win three European Golden Shoe awards. With Barcelona, Messi has won six La Ligas, two Copas del Rey, five Supercopas de España, three UEFA Champions Leagues, two UEFA Super Cups and two Club World Cups.
 08. Switzerland (Stephan Lichtsteiner):
Stephan Lichtsteiner is one of the Swiss's players who will be lethal for other teams. Playing at the position of Right back/ Right Wingback he will provide a lot of opportunities for goal scoring. An attacking right back, known for his energetic runs down the right wing and athleticism, which earned him the nicknames "Forrest Gump" and "The Swiss Express".
09. Italy (Andrea Pirlo):
With the baulk of the Italian squad coming from Juventus and AC Milan, the players of Italy will have a cohesive understanding of how their team mates operate. Although their World Cup record is incredibly unpredictable but having won the tournament 4 times including World cup in 2006 and also with a squad containing a subtle blend of youth and experience taking shape heading into the 2014 tournament, they can do anything. The Juventus midfielder has learned to adapt his game, no longer being used as what you'd call a classic defensive midfielder, but as a deep-lying playmaker. He is still masterful in this position and has a massive influence on games with expert passing and unparalleled vision.
 10. Greece (Giorgos Karagounis):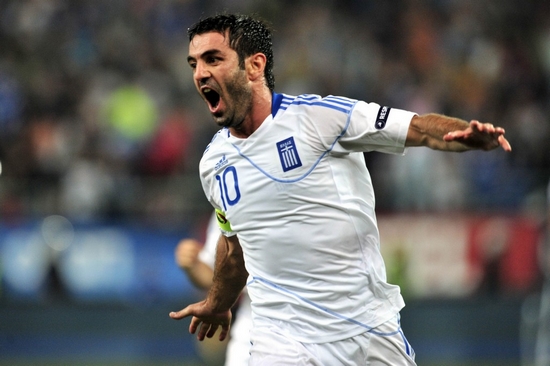 Karagounis is the quintessential professional footballer. At 36-years-old the former Panathinaikos star could have gone out quietly by finishing his career in the stale Greek Super League. Instead, he still had the hunger and determination to play at the highest level for his country.