Surly the FIFA world cup 2014 is the most awaited sports event of the year and also is the proving grounds for skills of many football heroes. Top ten All Time FIFA world cup goal scorers are list of those soccer legends that made most of it. It is a list of those, who proved themselves in the epic battle.
1) Miroslav Klose ( Germany) -16 goals
Having scored 16goals at the four World Cup tournaments, Germany's most prolific World Cup goalscorer, Miroslav Klose is eyeing the Rio 2014.Klose equalized Brazil legend Ronaldo's record in group stage and finally broke the record against Brazil in semifinal of FIFA world cup 2014. In that particular match Germany crushed the host Brazil by 7-1 and moved to final. He has still one more match to play in world cup 2o14.
2) Ronaldo (Brazil) – 15 goals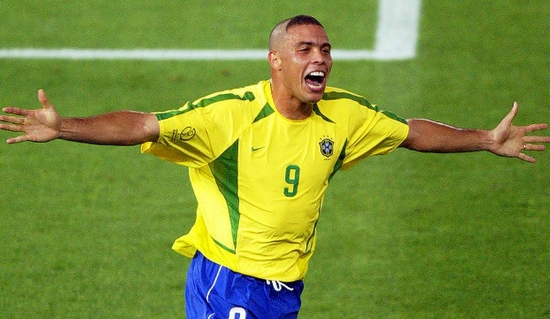 At number two spot in the list of top ten all time goal scorers in FIFA world cup is Brazilian hitman Ronaldo. He scored total of 15 goals in four world cups. Before world Cup 2014 he was no 1 goal scorer in world cup. He was part of Brazilian team in1994 but did not play; he scored all his goals in the world cups of 1998, 2002 and 2006. In 2002 he led his team to their record fifth championship and won the Golden Shoe as top scorer with eight goals.
3) Gerd Muller (West Germany) – 14 goals
At number 3 position we have  most notorious goal poacher of his generation Gerd Muller .He put the ball in the net 10 times in the world cup of 1970,and scored 4 goals including winning goal in the world cup of 1074.Stockily built Müller had an exceptional ability of scoring. Nearly all his goals came from inside the penalty area and most of them out of nothing.
4) Just Fontaine (France) – 13 goals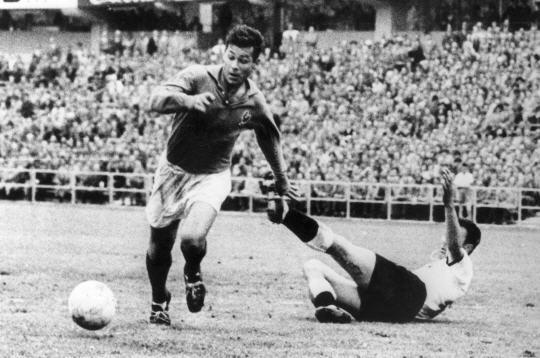 Just Fontaine, an inexperienced French striker set an unbeaten record for the most goals in a single World Cup. He scored 13 goals in the world cup of 1958. No one has scored so many goals in one world cup since, not even close.
5) Pele (Brazil) – 12 goals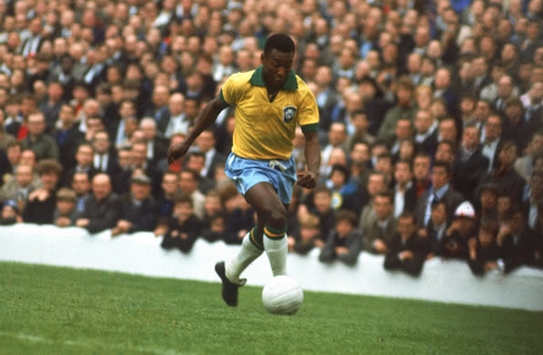 Pele is regarded as the best soccer player ever and is the only person to have won three World cups. In 14 world cup games he mange to score 12 goals. He not only scored that many goals but also helped his team to win the world cups of 1958, 1962 and 1970.
6) Sandor Kocsis (Hungary) – 11 goals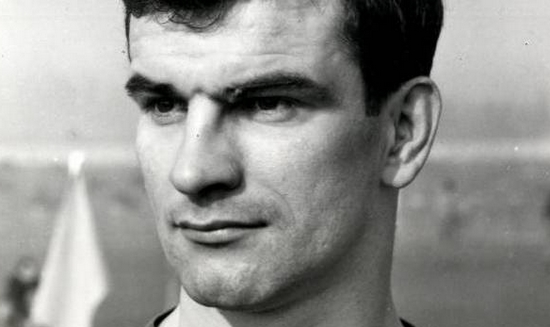 Sándor Kocsis was a superb header of the ball and known as "The Man with the Golden Head". Illustrious Hungarian striker scored 11 goals in just 5 matches in the 1954 World Cup, earning the Golden Shoe Award. His tally of goals includes two hat-tricks.
7) Jurgen Klinsmann (Germany) – 11 goals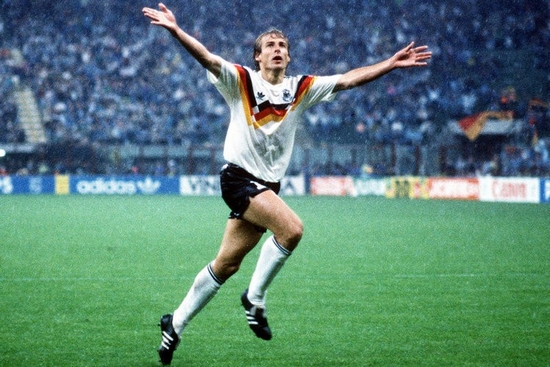 Next in the line is another German, Jurgen Klinsmann with 11 world cup goals in three world cups. He was an important part of the West German team in 1990 world cup. Klinsmann also participated in the 1994 and 1998 World Cups for the unified German team. He was the first player ever to score at least three goals in three consecutive World Cups, later joined by Ronaldo of Brazil and compatriot Miroslav Klose.
8) Helmut Rahn (West Germany) – 10 goals
Helmut Rahn" Der Boss" is number 8th in our list with 10 world cup goals in two global events. He became a legend for having scored the winning goal in the final game of the 1954 FIFA World Cup. The final was against Hungary, who hadn't lost a single match for four years running up to the World Cup final. It was Helmut Rahn goal that helped Germany seize the cup.
9) Gabriel Batistuta (Argentina) – 10 goals
Argentina`s Goal machine Gabriel Batistuta has smashed  10 goals in the world cups.Batigol, as he is known because of his goalscoring feats, is Batistuta is in an elite club of hat-trick heroes
10) Gary Lineker (England) – 10 goals
Gary Lineker holds England's record for goals scored in FIFA World Cup finals total of 10. He played five games in the 1986 World Cup, and was top scorer of the tournament with six goals, winning the Golden Boot, in 1990 World Cup, he scored four goals.