NFL boys have World's most beautiful and the hottest WAGs in the whole sports globe. Most of them are renowned personalities in modeling and media field. The fame and cash these players earn can definitely lure any girl in the planet. Some of the hottest NFL WAGs are described herein.
Gisele Bundchen:
Stealing a girl from Leonardo DiCaprio might be hard for most of the guys but not for the NFL hunk Tom Brady. The only true super-model married New England Patriot Quarter Back in 2009. The highest paid model since 2004 is also the Goodwill Ambassador for the United Nations Environment Program. As of 2014 the 89th most powerful woman in the World is unquestionably amid the hottest NFL WAGs.
Jessica Simpson:
Singing, acting, reality TV personality, song writing and fashion designing Jessica Simpson appears to spear not a single line of work. After getting separation from his first husband in 2006 she began dating Eric Johnson. The intimacy resulted in the marriage in 2014.
Lauren Tannehill:
Another entrance in the hottest NFL WAGs list is of Lauren Tannehill. A model with an All-American look, married to Dolphin's Ryan Tannehill.  The beautiful blonde met Ryan at school back in 2009.
Candice Crawford:
Miss Missouri for the year 2008 Candice Crawford is the younger sister of Chace Crawford, the actor in Gossip Girl. Started dating Dallas Cowboys' Tony Romo while she was on summers interning with the Dallas Cowboys. The 5'8" tall loves basketball, golf, cooking, boating, water sports, skiing, running, and going to sports events. Having a passion for Yoga has kept her youthful even after giving birth to two sons.
Jessie James Decker: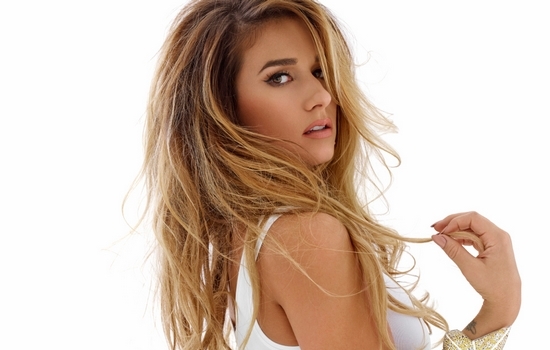 Another dazzling beauty in hottest NFL WAGs is American country pop singer Jessica James. She is married to Eric Decker of New York Jets. The couple has a daughter and is expecting another one. .
 Shenae Saifi: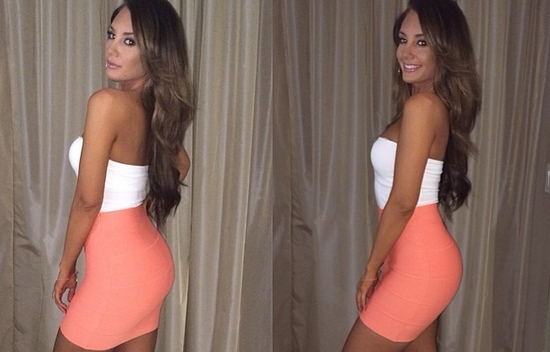 After spending his whole 8 year career with San Francisco 49ers, Patrick Willis has decided to spend the rest with his girlfriend Shenae Saifi. The couple got engaged in 2012. Though standing amongst the hottest NFL WAGs, Shenae is pretty reserved person having no considerable hunger for the limelight.
Samantha Ponder:
The American sportscaster for ESPN college football is Christian Pander's wife. The couple is now parents of a daughter named Bowden Sainte-Claire. With dimples on her cheeks and glitter in eyes Samantha rests with charming and hottest NFL WAGs in NFL narration.
Kelsi Reich: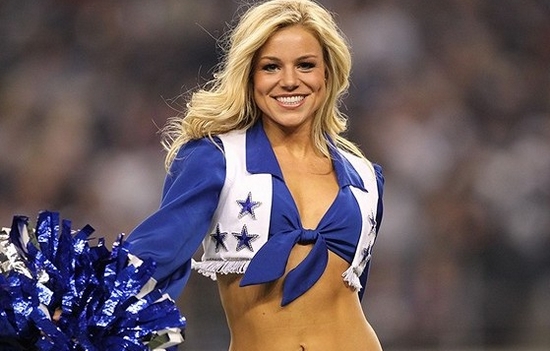 Yet another dude from NFL's Buffalo Bills with another hot lady. The hottest cheer leader for Dallas Cowboys is also among the hottest NFL WAGs as she is married to David Nelson.
Katherine Webb: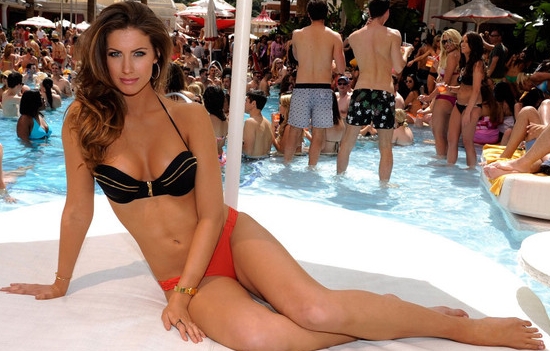 Miss Alabama 2012 Katherine Webb is AJ McCarron's wife. The stunning blue-eyed brunette has been amongst the top contenders for Miss USA title. The beauty queen caught media attention during BSC National Championship Game after being called 'lovely lady' by ESPN sportscasters. The hottest NFL WAGs is making her name in modeling at present.