Finally, the break-up mystery of Cristiano Ronaldo with Irina Shayk has been solved. The ex-girlfriend of Ronald, Irina Shayk revealed the reasons behind their breakup after about six months of their split. The 29 years Russian model Irina blamed Real Madrid's star for deceiving her. The reasons are nothing else but, "flirty messages" to "dozens of girls" around the world.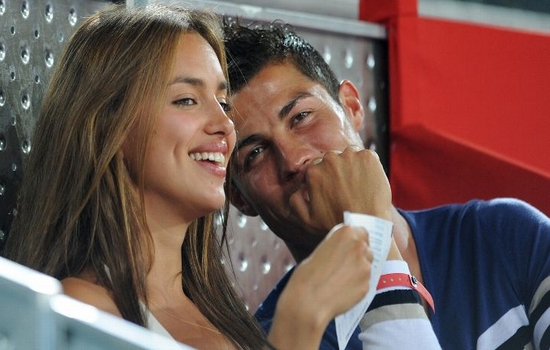 Story Behind Irina Shayk break-up with Cristiano Ronaldo
The British Newspaper, "The Sun" ran the story of breakup of Ronaldo – Irina – on its front page, in which it claims that "The Russian model, 29, ended their five-year relationship after finding out about messages from the Real Madrid star, 30, to dozens of women around the world. Ronaldo confessed to his girlfriend after a furious row on New Year's Eve."
The article claims that Irina apparently confessed this to a "source close to the pair".
"Now I know the truth and I feel completely betrayed. I trusted him and stuck up for him when there were rumors he had been with other women. I feel stupid that Cristiano has fooled me," Irina said, as reported by the newspaper.
The paper also claims that Irina, "fuelled by suspicions that he was cheating", did a bit of detective work to uncover evidence of the messages: "The relationship unraveled as the pair planned a party at their home in Madrid with friends when Irina spotted one of Cristiano's phone statements lying around.
"She saw many numbers she did not recognize and checked them on messaging apps. To her horror, she discovered the profiles attached to the numbers carried pictures of women from across the globe."
Ronaldo, the paper's source claims, "initially denied any knowledge" but "eventually admitted to messaging the girls".
The 30 years Real Madrid's Star Cristiano Ronaldo and 29 years Russian model Irina Shayk has ended their five-year relation early this year. Irina Shayk break-up with Cristiano Ronaldo was one of the saddest break-up in the history of football.  Till that time there was hundreds of stories about their split but no one knew the actual reason. Now, the cat is out of the bag.
The Sun also claimed that the 29-year-old has moved on and is currently dating Hollywood actor Bradley Cooper.