The game of cricket is very popular in many countries, and each test nation has produced a number of great cricketers over the years. Undoubtedly there are so many cricketing legends in history of each nation but the list the legend cricketers of test playing nations Includes only one player from each nation as pick of the lot.
The Legend Cricketers of Test Playing Nations
Australia
Sir Donald George Bradman, born 27 August 1908 , was an Australian cricketer, widely acknowledged as the greatest Test batsman  who ever lived and the greatest cricketer of the 20th century. Throughout the 1930s and 40s Bradman was the world's dominant cricketer, so far ahead of everyone else that comparisons became pointless. He is the inspiration for young cricketer in the whole cricket world.The story that the young Bradman practiced alone with a cricket stump and a golf ball is part of Australian folklore. Bradman's career Test batting average of 99.94 is the greatest accomplishment by any sportsman in any major sport. In his carrier he scored 6996 runs in 52 test matches .Though his batting was not characteristically beautiful, it was simply awesome.
Bangladesh
Shakib Al Hasan, born 24 March 1987,is a Bangladeshi talented left-hand batsman and left-arm spinner, Shakib Al Hasan is unarguably the best cricketer that Bangladesh have ever had, statistically the most successful player in the nation's history. He is currently the only all-rounder to be ranked in the top 10 of ICC Player Rankings across every format of international cricket. Bangladesh is comparatively newish to cricket world but shakib ul hasan is a sign of bright Bangladeshi future.
England
Sir Ian Terence Botham, born 24 November 1955 is a former England Test cricketer and Test team captain. Ian Botham was not only the top English cricketer of the 1980s but the leading sports personality. He was a genuine all-rounder with 14 centuries and 383 wickets in Test cricket. Botham held a number of Test cricket records, and still holds the record for the highest number of wickets taken by any English bowler. He is generally regarded as being England's greatest ever all-rounder, particularly in Test cricket.
India
Sachin Ramesh Tendulkar was born April 24, 1973 in Bombay, India is a former Indian cricketer regarded   as the greatest batsman of the modern generation, popularly holds the title  "god of Cricket" among his fan Tendulkar was just 16 when he made his test  debut against Pakistan   and became India's youngest Test cricketer . He is the only player to have scored hundred centuries in international cricket, the first ever batsman to score a double century in a one day international. In 200 test matches he scored 15921 runs most by any batsman with a brilliant average of 53.78 while in 463 ODIs 18426 runs to his name also most by any batsman. His ODI batting average is 44.83.  He also took 46 wickets in test cricket and 154 in ODIs.
New Zealand
Sir Richard John Hadlee, born 3 July 1951 is a former New Zealand cricketer, by the time he retired from international cricket in 1990, at the age of 39 and with a knighthood conferred upon him for his services to the game; Hadlee had cemented his place as one of the great fast bowlers and all-rounders in cricketing history. In December 2002, he was chosen by Wisden as the second greatest Test bowler of all time. He was the first player to achive 400 Test wickets mark and reached this milestone in just 79 matches. In addition to a fast bowler, he was also a hard-hitting batsman, and he is considered as one of the great allrounders of the 1980s.He scored 3124 test and 1751 ODI runs claimed 431 wickets in 86 test matches. While in 115 one day internationals he took 158 wickets.
Pakistan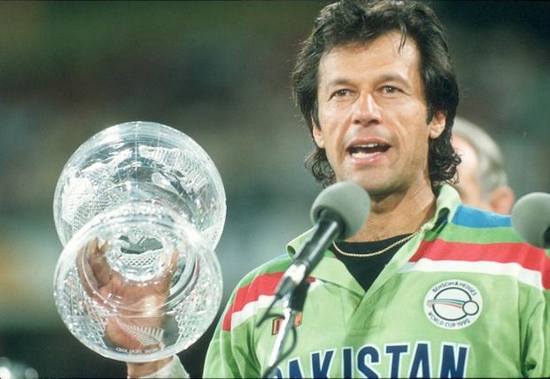 Imran Khan Niazi was born on 25 November 1952 in Lahore Pakistan. He played international cricket for two decades in the late twentieth century. He is indisputably the greatest cricketer to emerge from Pakistan. He took an Average side and transformed them in to champion. He is the most influential cricketer in Pakistan and is referred as "captain "in the country.   He played 175 ODIs and made 3,709 runs with a batting average of 33.41 and took 182 wickets. In his test carrier he played 88 matches and scored 3,807 runs with average of 37.69 and took 362 wickets.
South Africa
Jacques Henry Kallis, born in Cape Town on 16 October 1975 is a South African all-round cricketer. A right-handed batsman and right-arm fast-medium swing bowler and safest of the catchers in the slip , Kallis is regarded as one of the greatest of the game's all-rounders. Till  now he is  the only player in the history of the game to score  11,000 plus  runs and take 250 wickets in both  formats of game the one days and Test match cricket. Kallis is a fine, forceful batsman who has  both a rock-solid technique and a mind invulnerable to distraction. No doubt, Jacques Kallis is the most complete all-rounder of the modern age as he equally successful in the shortest version of the game.
Sri Lanka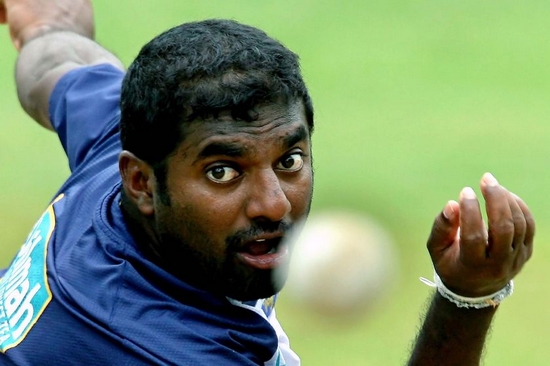 Muttiah Muralitharan, born 17 April 1972 in Kandy is a Sri Lankan cricketer who was rated the greatest Test match bowler ever. Muralitharan remained number one test bowler period of 1,711 days spanning 214 Test matches. His unique bowling action coupled with his ability has made him one of the most famous cricketers of modern times. Whether Sri Lanka played at home or overseas, Murali was the go-to man for every captains whenever a wicket is required. He seldom disappointed. Averaging over six wickets per Test, Muralitharan is one of the most successful bowlers in the game. He holds the record of highest number of wickets in test matches, 800 test wickets in 133 matches with an impressive average of 22.72. In 350 ODIs Murali took 534 wickets with an average of 23.08.
West Indies
Sir Isaac Vivian Alexander Richards, born 7 March 1952, is a former West Indian cricketer. he is regarded as one of the greatest batsmen of all time and as one of the very finest players in the history of the sport. Richards was a very powerful right-handed batsman with an extremely attacking style, besides being an excellent fielder and a more than competent off-spin bowler. He is often regarded as the most physically devastating and exciting batsman that ever played the game  and played his entire 17-year career without a helmet. Viv Richards was a towering figure within cricket. He finished his test career with 8540 runs at an average of 50.23 and scored 6721 runs in ODIs. He led the West Indies to victory in the inaugural World Cup in 1975.
Zimbabwe
Andrew "Andy" Flower, born 28 April 1968, is a former international cricketer for Zimbabwe. Andy Flower was for a long time Zimbabwe's only batsman of true Test quality in all circumstances. He was left handed wicket keeper batsman played 63 Test matches for Zimbabwe, scoring 4,794 runs at an average of 51.54 and taking 151 catches and 9 stumping, and 213 One Day Internationals, scoring 6,786 runs at an average of 35.34 and taking 141 catches and 32 stumpings. He is the only Zimbabwean in the ICC's Top 100 All-time Test Batting rankings. As captain he led the Zimbabwe to first ever test triumph against Pakistan in 1994-95.