In current scenario of Cricket, hard hitting batsmen are more valued. Cricket is no more gentleman's game. Everyone is familiar to Sachin Tendolkar, Brine Lara, Jacques Kallis, Ricky Ponting, Rahol Dravid etc, who gave the game new peaks with their classy batting. But none of them earned as much as fame as Afridi or Gayle did. Most explosive batsmen are those who can destroy opposition's bawling line at any time by sky high sixes. Here is an overview of top most explosive batsmen in the world. They are real entertainer and certainly gave the cricket new charm, color and attraction.
1.Shahid Khan Afridi
Boom Boom Afridi is well known for his aggressive batting style, he is most explosive batsmen in cricket. He previously held the record for the fastest ODI century i.e.in 37 deliveries which he made in his first international innings;, as well as scoring 32 runs in a single over, the third highest scoring over ever in an ODI.  He started his ODI career in the age of 16 and score his first ODI century in Nairobi against Sri Lanka on just 37 balls. Fastest century ever made by any player in debut match. He also holds the distinction of having hit the most number of sixes in the history of ODI cricket; 342 sixes in 388 matches. He also smashed most sixes in international cricket; 426 in test, ODI and T20 cricket. His career strike rates are nearly unmatched. He is a genuine all-rounder. As a right armed leg spinner he also picked 390 ODIs wickets and 73 T20 wickets. At time in the world of cricket he is true entertainer. Although, his average in not impressive, yet he is consider most dangerous batsman in cricket.
2.    Chris Gayle
Jamaican left-hander, Gayle is one of the most explosive batsmen in the world.  He has no respect for opposition bowlers. Tall and imposing at the crease, he loves to carve through the covers off either foot, and has the ability to devastate the figures of even the most economical opening bowlers. Gayle's biggest strength is his outstanding hand-eye coordination, which allows him to regularly hit even good-length deliveries for boundaries. No batsman has taken to the 20-over format like he has. He showed early signs of his liking for that format by smashing the first century in Twenty20 internationals – a 57-ball 117 against South Africa in the World Twenty20 in 2007. He is among those guys that are equally successful in all formats of international cricket.
3.    Glenn Maxwell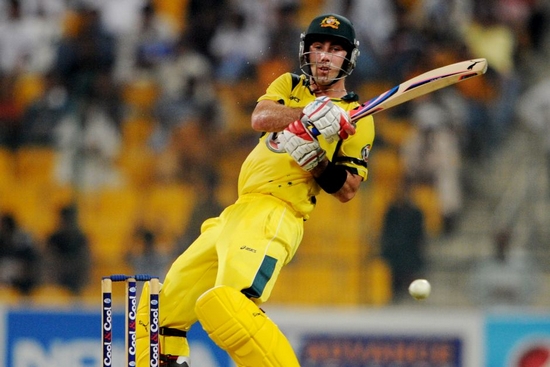 Australian all-rounder "Maxy" just like his name is well known for hitting the ball for maximum. He is one of the explosive hard hitting batsmen in the world of cricket. His average of 35 and fantastic strike rate of 124 in ODIs indicates his expertise to hit the ball out of boundary line. In 2011, he set the record for the fastest ever half-century in Australian interstate one day cricket, reaching 50 runs off 19 balls.  He is at no three in the list of most explosive batsmen in cricket. Maxwell proved to be the most expensive player sold at the 2013 IPL Auctions
4.    Kieron Pollard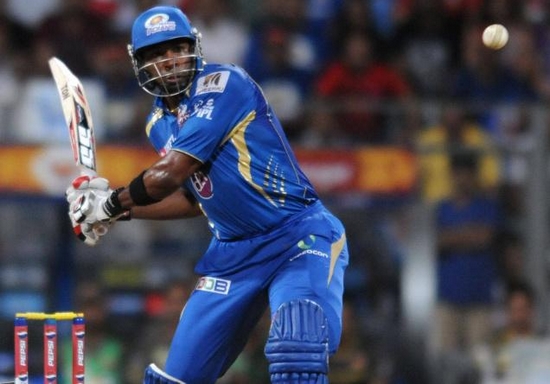 Trinidadian cricketer who plays for the West Indies Kieron Pollard is famous for his aggressive nature. Pollard is renowned for his sky high sixes; especially in T20 format. No Cricket ground is too big when this West Indies cricketer is in his explosive form. He bats at lower middle order and plays very well in the depth overs. Pollard is also handy right arm medium fast bowler.
5.    Cory Anderson
New Zealand cricketer Corey Anderson had always been known for his powerful striking, he earns utmost fame when he broke the world record for the fastest ODI hundred with a 36-ball against West Indies in Queen stown. He is among few players that have 50 plus average and 150 plus strike rate in ODIs. He is also a very impressive left-arm medium fast bowler.
6.    MS Dhoni
Indian captain for all three formats of cricket MS. Dhoni is an attacking right-handed middle-order batsman and wicket-keeper. He is widely regarded as one of the greatest finishers in limited-overs cricket. Dhoni is one of most dangerous batsmen in the world; especially death overs. He is among those few batsmen who can use bottom hands effectively to smash the ball out of boundary even out of stadium. His inventive shot is known as helicopter; in which after smashing ball out of boundary, swings his bat like the wing of helicopter. He is one of the most successful captains in the history of Indian Cricket. Under Dhoni's captaincy, India have won the top prize in all formats, no. 1 in test ranking, 2011 World Cup and the World Twenty20 in 2007.
7.    Brandan  McCollum (Most Explosive Batsmen )
Current captain of New Zealand cricket team Brendon McCullum is one of the brutal hard hitter in cricket. Batting up the order; he can disperse any bowling line with in no time by smashing ball over the boundary line. He is an aggressive batsman who is particularly strong over extra cover, often lofting the ball into the stands. He is the T20 specialist.  McCullum is the leading career run scorer in Twenty20 International cricket and is the first and so far only player to have scored two Twenty20 International centuries. He was the previous record holder for the highest individual score in a Twenty20 International, 123 against Bangladesh in 2012.
8. Yuvraj Singh
Yuvraj Singh, Left-handed Indian middle-order batsman is one of the most explosive batsmen in cricket. Yuvraj is suited for limited-overs cricket, where he can be effortless and brutal at the same time. Yuvi is the only batsman that has smashed maximum six sixes in an over in T20 cricket.
9. Virender Sehwag
Virender Sehwag the Indian opener is well-known for his explosive batting in all formats of cricket.  He has piled Test runs at a faster pace than anyone in the history of cricket. Bowlers must always fancy their chances against a batsman who plays so many strokes; it's just that Sehwag fancies his chances against them much more. He can punch any type of bowling either fast or spin. He has the record of highest individual score in ODI 219 against West Indies.
10.  Shane Watson
Australian all-rounder Shane Watson is also among most explosive batsmen. Often he opens the innings for Australia and within no time disperses the bowling line of opposition. He has no respect for any bowler.  He is a genuine all-rounder. He has the record of second most sixes in ODIs; 15 sixes in an innings.