Top 10 most goal scorers in a calendar year is a list of top 10 soccer players who has scored the most number of goal in a calendar year either playing for club or national team.
Before going to all-time top goal scorers in a calendar year lets see who scored the most goals in year 2017. Its Harry Kane, Who beats Lionel Messi and Cristiano Ronaldo to end as 2017's top goalscorer in Europe. The Tottenham striker scored 56 goals in year 2017 suppressing the Argentina's star Lionel Messi and Portugal's striker Cristiano Ronaldo. Here are the top goal scorers in 2017.
| | | | | |
| --- | --- | --- | --- | --- |
| Rank | Player | Goals | Games | Goal ratios |
| 1 | Harry Kane | 56 | 52 | 1.08 |
| 2 | Lionel Messi | 54 | 63 | 0.84 |
| 3 | Robert Lewandowski | 53 | 55 | 0.96 |
| 4 | Cristiano Ronaldo | 53 | 59 | 0.85 |
| 5 | Edinson Cavani | 53 | 62 | 0.8 |
Now lets checkout who is the all-time highest goal scorer in a calendar year?
Lionel Messi*  91 Goals (Year – 2012)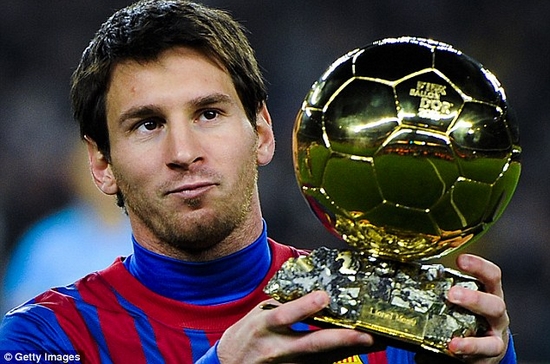 The first name in list of "Top five most goal scorers in a calendar year" is Lionel Messi. Born in Rosario on 24 June 1987 Lionel Andrés Messi is an Argentine footballer, who represents Spanish club FC Barcelona and the Argentina National team. Messi is widely hailed as the greatest football player to have ever graced the game. In the year 2012 he broke 40-year-old world record of the most goals scored in a calendar year by a player. After scoring 91 goals in all competitions in 2012, Messi won FIFA's world player of the year award for a record fourth year in a row. In March 2012, at the age of 24, he became the all-time top scorer at Barcelona – beating the 232 goals of Cesar Rodriguez.
2. Gerd Muller 85 Goals (Year 1972)
Gerhard "Gerd" Müller born 3 November 1945) is a retired German footballer and one of the most prolific goal scorers of all time. Gerd Muller was one of the most feared strikers in Europe during the 1970s. With national records of 68 goals in 62 international appearances The Bayern Munich and West Germany predator scored 365 goals in 427 Bundesliga games, he was one of the most successful goalscorers ever. He Scored 85 goals in 1972 which was a world record at that time and remained unbeaten until 2012.
3. Godfrey Chitalu 81 Goals (Year 1968)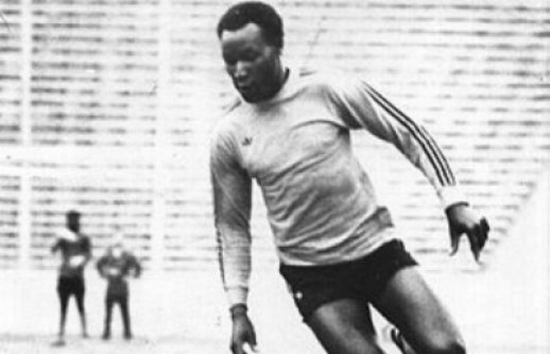 Godfrey Chitalu born October 22, 1947 in  Luanshya, Northern Rhodesia was a Zambian  footballer  who is widely regarded as the greatest Zambian player ever as he holds his national scoring record. Very few will have ever heard of Godfrey Chitalu but in terms of goalscoring in a single year he is up there with the very biggest names in the game. He scored 81 goals in 1968 for Kitwe United. However, Zambian researchers claim Chitalu scored more than 100 goals in all competitions in 1972. Although a FIFA spokesman declared that an official FIFA did not keep track of domestic competitions.
4. Pele 75 Goals (Year – 1958)
Edison Arantes do Nascimento better known as Pelé (born 21 October 1940) is a retired Brazilian footballer He is regarded as the best soccer player of all time and is the only person to have won three World Cups. Pelé is the most successful league goal scorer in the world, with 541 league goals. In 1958 he scored 75 goals for Santos and Brazil. In 1999, he was voted World Player of the Century by the International Federation of Football History & Statistics.
5. Ferenc Deak 66 Goals (Year 1946)
Ferenc Deák was a Hungarian footballer, was the key figure in the Hungarian attack of the 1940s. He scored 129 goals between 1944 and 1947 for his club side in just 72 appearances with 1946 making him one of the most prolific strikers in Europe and the world. In 1946 he scored 66 goals for Szentlorinci and Hungary.
Romario – 65 goals (Year – 2000)
The Brazilian legend Romario scored 65 goals in a calendar year and become second Brazilian after Pele, who scores highest goals in a year.  Romario scored 65 goals for Vasco Da Gama and Brazil back in 2000, He played for FC Barcelona as well in the early 1990's
Henk Groot – 64 goals (Year 1961)
At No seven we have Dutch legend Henk Groot. He score 64 goals in a calendar year for Ajax and Netherlands. Henk Groot had two spells with Ajax; one between 1959 and 1963 and the second between 1965 and 1969.
Dixie Dean – 63 goals (Year – 1927)
English striker Dixie Dean bagged 63 goals for club Everton and country England. Dixie Dean also scored 5 goals in a game again Manchester United.
Cristiano Ronaldo – 61 goals (Year 2012)
One of the best footballers of modern age Cristiano Ronaldo bagged 61 goals in 2012 and recorded his name in the record book of most goal scorers in a calendar year. Ronaldo scored 61 goals for Real Madrid and Portugal in 2012. His important goals were in Euro Championship for Portugal.
Josef Bican – 57 goals (Year – 1943)
Records show that Josef Bican is one of the highest scoring and most consistent goal scorers in the history of football. He scored over 50 goals in a year on two different occasions. In 1943 he scored 57 goals his club side Slavia Prague and national side Austria
Top 10 Most Goal Scorers in A Calendar Year
Lionel Messi*  91 Goals (Year – 2012)
Gerd Muller 85 Goals (Year 1972)
Godfrey Chitalu 81 Goals (Year 1968)
Pele 75 Goals (Year – 1958)
Ferenc Deak 66 Goals (Year 1946)
Romario – 65 goals (Year – 2000)
Henk Groot – 64 goals (Year 1961)
Dixie Dean – 63 goals (Year – 1927)
Cristiano Ronaldo* – 61 goals (Year 2012)
Josef Bican – 57 goals (Year – 1943)