Physique and height indeed are important factors in all sports especially in Basketball and Volleyball. Where player's average height is over 6ft. In cricket, height is an important factor too. Mostly short statured players are considered more suitable for batting. Similarly tall and muscular physique is suitable for fast bowling. The tallest cricketers that ever appeared in international cricket are described below:
1. Mohammed Irfan 7'1" (216cm)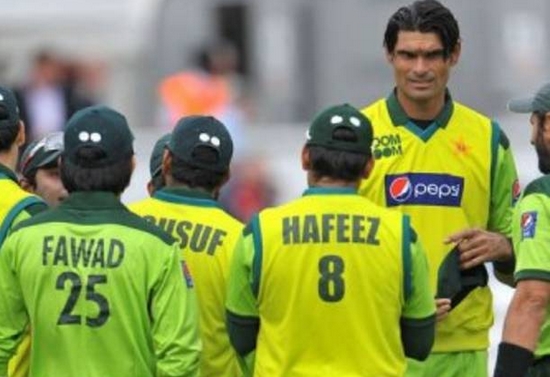 Mohammad Irfan is the tallest cricketer to play international cricket. He is of 7 ft 1 inch height. Irfan is a product of rural Pakistan, from the eastern Pakistan town of Gaggu Mandi, which produced another tall former Pakistan Fast bowler, Mohammad Zahid.  He made his debut in international cricket against England in 2010. After two ODIs he was dropped from the team owing to unimpressive bowling.  He strongly came back in Pakistan tour of India 2012/13 where he was regularly quicker than 140kph, and troubled the batsmen with extra bounce. After that he performs more consistently as a part of Pakistan fast bowling attack. He is out of current cricket scenario due to injury during the second T20 against South Africa in Dubai in November 2013. Mohammd Irfan is the at No. 1 position in our list of top 10 tallest cricketers to play international cricket.
2. Joel Garner 6′ 8″ (203cm)

Known as "Big Bird" former West Indies fast bowler Joel Garner is one of the tallest bowlers ever to play international cricket. Garner appeared in 58 Tests between 1977 and 1987 and took 259 wickets at an average of hardly above 20, making him statistically one of the most effective bowlers of all times. In limited overs cricket Garner put his height to use with devastating effect. In 98 matches he took 146 wickets. His ability to unleash a devastating Yorker, as well as the ability to generate more bounce made him one of the most effective fast bowler in limited overs cricket. His 5 for 39 in the 1979 Cricket World Cup final against England remains the best ever performance by a bowler in a final; it included a spell of 5 wickets for 4 runs, and he was on a hat-trick twice. Delivered from the clouds it seemed, on the toe of batsman, his devastating and crushing yorker was his true strength.
3. Bruce Reid 6'8" (203cm)
Former Australian left-arm fast bowler is one of the tallest cricketers. With 6'8" (203cm) height, he along with former West Indies Fast bowler Joel Garner, was the tallest player ever to have played International cricket, before the appearance of Mohammad Irfan 7'1" tall. He took 113 wickets in 23 test matches with the economy of 2.6. His action was described as being "all arms and legs … like a porn movie without the sex."
4. Peter George 6'8" (203 cm)
Peter George Australian right-arm fast bowler with 6'8" height is one of the tallest cricketers of Australia. He played only one test match for Australia. He played his single test match against India in Bangalore and took 2 wickets.
5. Boyd Rankin 6'8" (203 cm)
Measured at 6'8" height Boyd Rankin is another tallest bowler in the history of international cricket. Rankin has played international cricket for both Ireland and England. He debuted his ODI career in 2007 for Ireland against Bermuda. In August 2012 he ceased playing for Ireland and wished to play for England. In 25 June 2013, he debuted for England in T-20 international against New Zealand.
 6. Curtly Ambrose 6'7" (201cm)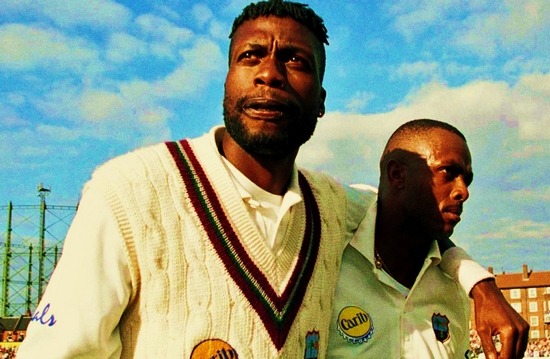 The hall of famer, former West Indies fast bowler, Curtly Ambrose, known as gentle giant. His great height 6 feet 7 inches tall; allowed him to make the ball bounce unusually high after he delivered it; allied to his pace and accuracy, it made him a difficult bowler for batsmen to face. He took 405 Test wickets at an average of 20.99 and topped the ICC Player Rankings for much of his career to be rated the best bowler in the world. Ambrose was knighted by the Antiguan government in 2014.
 7. Chris Tremlett 6'7" (201 cm)
He is a 6 feet 7 inches (2.01 m) tall fast-medium bowler able to extract bounce on most surfaces. His body gives him all the ingredients – pace, bounce and accuracy. Tremlett started his playing career with Hampshire in 2000 and was awarded his county cap in 2004. He made his One Day International debut in 2005, and two years later played his first Test. He played 12 test matches and took 53 wickets.
8. Steven Finn 6'7" (201cm)
The 6'7" tall England's pacer made his test debut against Bangladesh in 2010. After that he is part of English cricket team in all three formats of Cricket. Finn has height that helps him to generate pace at any surface. He has an easy, repeatable action. He has regularly exceeded 90mph [145km/h]. He has stamina and strength and, he seems to have developed the skills to trouble good batsmen on good surfaces
 9. Sulieman Benn 6'7" (201cm)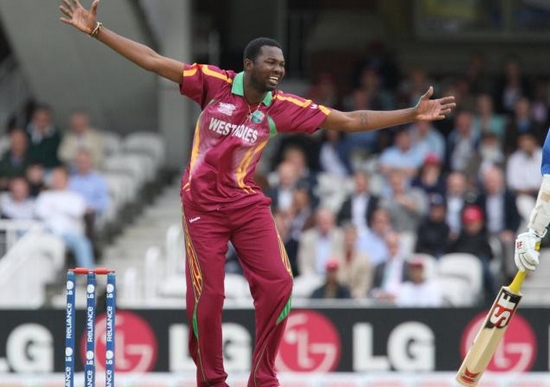 There are few bowlers in the world, batsmen look schoolboys in front of them, Sulieman Benn is one of them. 6 ft 7 inches tall West Indies left-arm orthodox spinner Benn Debut 1999-/00. Being an aggressive nature his career is full of controversies. He took 51test wickets in 17 matches with 6/81 in an innings.
10. Jason Holder 6'7" (201cm)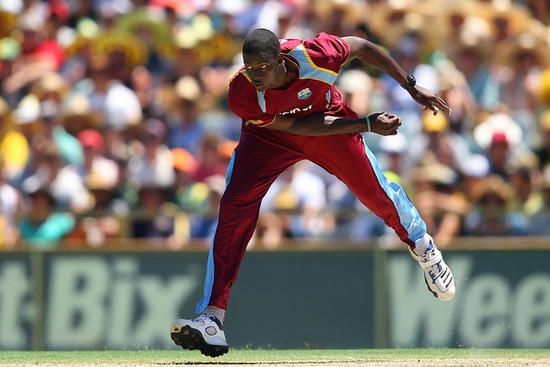 West Indies fast bowler Jason Holder is one of the tallest cricketers to play international cricket. His height is 6 ft 7 in (201 cm). Holder made his ODI debut for the West Indies against Australia in January 2013. Holder plays for Chennai Super Kings in IPL.
10. Binura Fernando 6'7" (201cm)
Sri Lankan fast bowler Binura Fernando is another tallest bowler in cricket. He debuted in international cricket in a T-20 match against Pakistan on 30th July 2015. With 6'7" (201 cm) height he has the ability to generate extra bounce and pace along with swing. He would be the future of Sri Lankan fast bowling department.