Tennis is one of the most popular sports in the world and is played at all levels of society. People of all the ages and from every discipline of like take a keen interest in the game. The four Grand Slam tournaments (the Australian Open ,the French Open,Wimbledon, the US Open ), also called Majors, are the most important yearly tennis events offering highest ranking points and prize money. The Open Era began in 1968; when professional players were allowed to compete with amateurs in the Grand Slam tournaments. "Most grand slam singles title winners of open era" is the list of players who have won the major titles seven or more times.
Most Grand Slam Singles Title Winners of Open Era
1. Roger Federer 20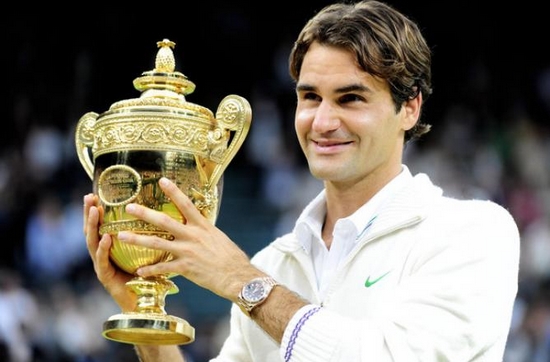 Roger Federer has the record for most grand slam singles titles wins. Swiss master-class has won 20 major titles throughout his illustrious career, the most by any tennis player. His tally of titles includes 8 Wimbledon titles, 6 Australian Open, 5 US Open and 1 French Open. Federer is one of seven men to win all four majors and also holds the record to play the most grand slam finals, 26 in total.
2. Pete Sampras 14
Pete Sampras is recognized as one of the paramount tennis players of all time. In his 14-year legendary professional careers he bagged 14 grand slam single titles including seven Wimbledon, five US Open and two Australian Open titles. American legend turned professional in 1988, at the age of 16 and in 2003 he retired from professional tennis with 14 titles.
3. Rafael Nadal 14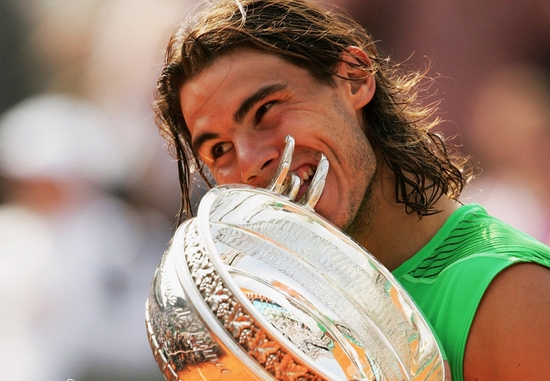 Equalizing Pete Sampras with a win in French open in 2014, clay-court king Rafael Nadal has won 14 grand slam singles titles. The Spaniard has the best winning percentage on clay and nine French Open titles show his Clay-Court Dominance. Nadal has won Wimbledon Open and US Open twice and one Australian open also. He is only player to win at least one Grand Slam tournament for ten consecutive years.
4. Novak Djokovic 14

One of the greatest tennis players of all time Novak Djokovic has won twelve Grand Slam titles. Current No.1 in ATP ranking Djokovic has won six Australian Open, four Wimbledon, three US open and one French Open title. The Serbian star held the No. 1 spot in the ATP rankings for a total of 130 weeks.
Djokovic won his 10th Grand Slam title by beating Roger Federer in US Open 2015 on 14 September 2015. He also won his second US Open title. He won his 11th Grand Slam by Beating Andy Murray at French Open 2016.
5. Björn Borg 11
Swedish Björn Rune Borg is considered by many to be one of the game's greats. Between 1974 and 1981 he won 11  grand slam singles titles including five consecutive Wimbledon singles titles and six French Open singles titles. A player of great strength and endurance, Borg, has a win percentage above 40 in the Grand Slam singles tournaments he entered which is a record. He is the only player in the open era to win both Wimbledon and the French Open in the same year for three consecutive years.
6. Jimmy Connors 8
World famous champ James Scott "Jimmy" Connors has been one of the most familiar American tennis players for four decades. The left-handed player was the most dominant player throughout the 70s and 80s. Connors won five U.S. Opens, two Wimbledon; one Australian Open. He did not participate in the French Open. 1974 was his peak year and he had won 15 tournaments that year, including all the  grand slam singles titles but the French Open.
7. Ivan Lendl 8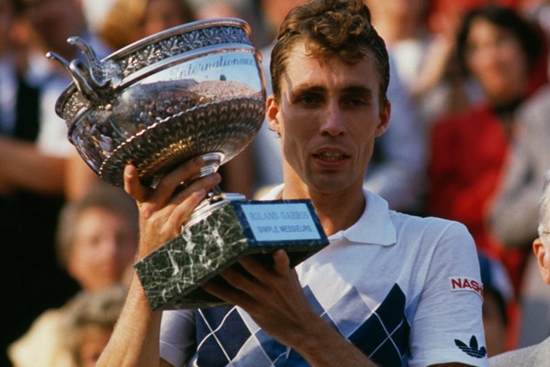 One of the most dominant players of the '80s, Czech-American Ivan Lendl took eight major titles and appeared in 19  grand slam singles titles finals. Won French Open and the U.S. Open three times and bagged the Australian Open twice. Lendl reached to the US Open final for a record eight consecutive years. He has been considered as one of the greatest tennis players of all time won overall 94 singles titles.
8. Andre Agassi 8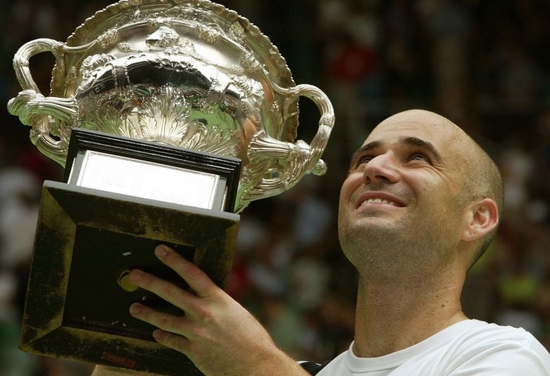 Andre Kirk Agassi, one of the greatest players in the game's history. He was the first male player to win all four Grand Slams on three different surfaces hard, clay and grass. His era of dominance ranges from the early 1990s to the mid-2000s. In his career Agassi won 8 major  grand slam singles titles and an Olympic Gold Medal. His record of eight major single titles consist of 4 Australian Open, one French Open, one Wimbledon Open and 2 US Open.
9. John McEnroe 7

John Patrick McEnroe, Jr. a tennis player from United States He won seven major grand slam singles titles, three at Wimbledon and four at the US Open. Throughout his career, McEnroe won 77 ATP singles titles and 71 in doubles.
10. Mats Wilander 7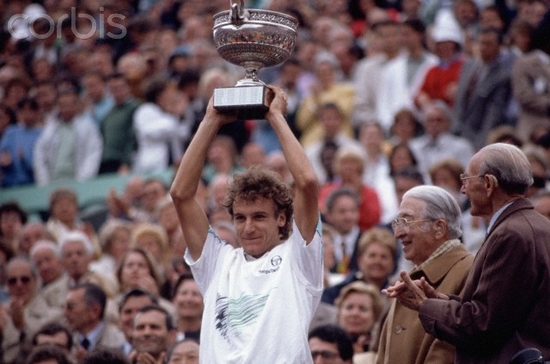 Mats Arne Olof Wilander, a rugged 6-footer player from Sweden has won 7 grand slam singles titles, including three "French Open", three "Australian Open", and one "US Open" title .He participated in 11 Grand Slam finals matches. He has one Grand Slam men's doubles title to his name, the Wimbledon doubles in 1986. He also possesses the unique record to compete the longest match by duration in the history of open era.