Top 15 Most T20 Wickets in a Match in Cricket
Most t20 wickets in a match simply signifies the dominance and supremacy of bowling unit. Twenty 20 cricket has become the heartbeat of cricket, always exciting and enthusiastic. T20 cricket is normally considered as the batsmen's game with relatively smaller grounds and heavy bats. But there were many occasions when bowlers completely dismantled the batsmen with their stunning efforts. Top 15 Most T20 Wickets in a Match in Cricket is also an assortment of those outstanding performances.
Sri Lankan mystery spinner Ajantha Mendis tops the list of most t20 wickets in a match. He managed to pick six wickets in a single match not just once but twice in his career against two different nations. First time Mendis took six wickets against Australia on 8 august 2011 at Pallekele International Cricket Stadium. Mendis was able to repeat the same feat a year later when he grabbed six wickets haul. This time it was Zimbabwe who became his victim. Mendis only gave away 8 runs in his four overs and got six wickets.  
Pakistan' pacer Umar Gul also appears in the list twice along Mendis for his superb efforts. Gul managed to capture 5 wickets twice in his career so far once against South Africa and once verse new Zealand. Pakistan and Sri Lanka dominates the top 15 most t20 wickets in a match list with three players each. While two time t20 world cup winners West Indies, Australia and India has not a single player in top fifteen list.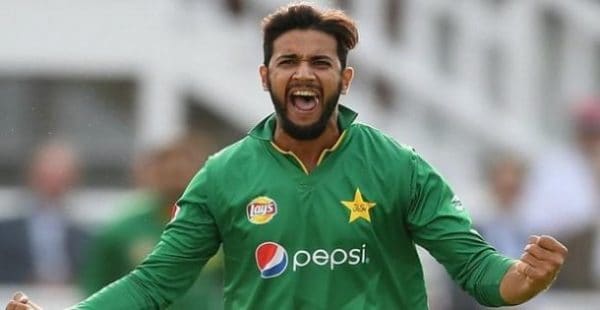 The ongoing t20 series between Pakistan and West Indies in UAE also provided the audience such occasion when Imad Wasim stun the visitors with his left arm bowling and took five wickets for 14 runs thus making into the list. Pakistan won the series 2-0 with one game to go on 27 sept.
Here is the list of top 15 Most T20 Wickets in a Match in Cricket.
| | | | | | | |
| --- | --- | --- | --- | --- | --- | --- |
| Sr. No | Player | Country | Overs | Runs | Wickets | Verses |
| 01 | Ajantha Mendis | Sri Lanka | 4 | 08 | 06 | Zimbabwe |
| 02 | Ajantha Mendis | Sri Lanka | 4 | 16 | 06 | Australia |
| 03 | Rangana Herath | Sri Lanka | 3.3 | 03 | 5 | New Zealand |
| 04 | Umar Gul | Pakistan | 2.2 | 06 | 5 | South Africa |
| 05 | Umar Gul | Pakistan | 3 | 06 | 5 | New Zealand |
| 06 | Samiullah Shenwari | Afghanistan | 4 | 13 | 5 | Kenya |
| 07 | Elias Sunny | Bangladesh | 4 | 13 | 5 | Ireland |
| 08 | Imad Wasim | Pakistan | 4 | 14 | 5 | West Indies |
| 09 | Tim Southee | New Zealand | 4 | 18 | 5 | Pakistan |
| 10 | R McLaren | South Africa | 3.5 | 19 | 5 | West Indies |
| 11 | Ahsan Malik | Netherlands | 4 | 19 | 5 | South Africa |
| 12 | N Odhiambo | Kenya | 4 | 20 | 5 | Scotland |
| 13 | Mustafizur Rahman | Bangladesh | 4 | 22 | 5 | New Zealand |
| 14 | David Wiese | South Africa | 4 | 23 | 5 | West Indies |
| 15 | A C Evans | Scotland | 4 | 27 | 5 | Netherlands |