National Football League being one of the most premium sports leagues in the world carries a distinguished repute in sports arenas. The highest professional level league of American football in the whole world has no equivalent when it comes to coinage. Formed originally as the American Professional Football Association, NFL has the highest average attendance of any sports league in the world. And with spectators comes the money. The reason NFL is one of the highest paying sports league in the world also lies in its immense popularity. The ultimate finale of the event each year, Super Bowl holds the record of being the biggest club sporting event in the world. This huge fame and popularity makes both NFL players and clubs one of the most treasured sports entities in the world. NFL football teams pick NFL best players to keep their dominance alive.
Top 10 most valuable NFL teams featuring great NFL players are as under.
Philadelphia Eagles
| | | |
| --- | --- | --- |
| Current Value | Revenue | Operating Income |
| $2.5 B | $407 M | $105 M |
The only NFL side from the NFC east division to have never won a Super Bowl. However that does not preclude them from being one of the most valuable NFL football teams at the moment. Though their rank is right at the bottom in the top 10 list. A three time NFL champions have played in Super Bowls though, both time losing it out. Despite not having a great reputation of triumphs in NFL team rankings, Eagles have a reputation of being the fiercest of opponents. Especially their rivalry with New York Giants is considered to be the oldest and most furious one.
Houston Texans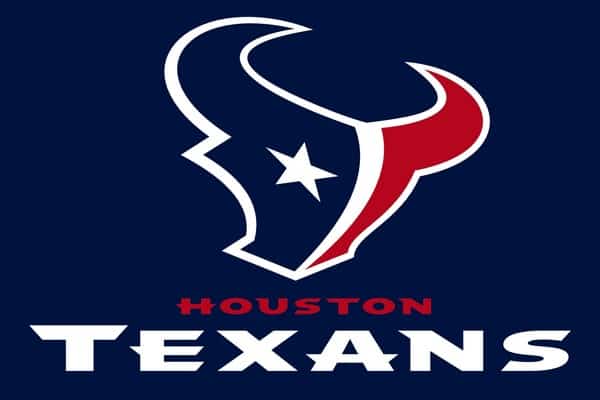 | | | |
| --- | --- | --- |
| Current Value | Revenue | Operating Income |
| $2.6 B | $416 M | $129 M |
Established 17 years ago, the Bill O'Brien led side is currently making good progress in AFC South division. Although in 2000 soon after its establishment, they were in a lot of trouble. But finishing the AFC South division in 2011, 2011 and then in 2015 has helped them a lot. The side currently stands with a value of $2.6 billion, the 9th highest among the most valued NFL football teams.
Chicago Bears
| | | |
| --- | --- | --- |
| Current Value | Revenue | Operating Income |
| $2.7 B | $385 M | $104 M |
Chicago Bears is one of the oldest NFL franchise, in fact the only second remaining franchise form the NFL's founding. Playing in North division Bears have won a total of 9 NFL championships so far. The club has also won a Super Bowl besides holding the record of most retired jersey numbers. NFL's third largest market is currently their 7th richest franchise as well holding assets worth $2.7 billion. Majority of it being the revenue generated through matches and sponsorships.
New York Jets 
| | | |
| --- | --- | --- |
| Current Value | Revenue | Operating Income |
| $2.75 B | $423 M | $102 M |
Established in 1959 the team adopted its current name in 1963. New York Jets are the first AFL team to defeat an NFL club in an AFL-NFL World Championship Game. Their first and only Super Bowl win came in 1968 where they defeated the Baltimore Colts. Since then they have appeared in 13 playoffs however never made into another Super Bowl. Still they are the 6th richest NFL football teams with over $2.7 billion club value.
 Los Angeles Rams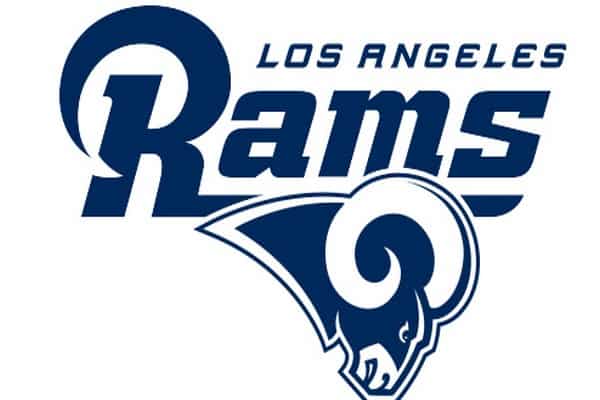 | | | |
| --- | --- | --- |
| Current Value | Revenue | Operating Income |
| $2.9 B | $317 M | $67 M |
Los Angeles Rams have a long history mostly in terms of playing at various NFL stadiums. Originally founded in 1936, the side remained in metro arena until 1994 then moving into the St. Louis and finally returning to the Southern California beginning with the 2016 season. With a total of 16 Hall of Famers from the club, Rams are also expected to play a game in China in time for the 2018 NFL season, as part of the NFL's International Series. Good for them as they are currently waiting for their home stadium to finish the constructions.
Washington Redskins  
| | | |
| --- | --- | --- |
| Current Value | Revenue | Operating Income |
| $2.95 B | $447 M | $115 M |
Winning their last game over Baltimore Ravens with a margin of 16-10 Redskins have moved to 3rd place in NFC East division. Historically the side is well reputed for their extra-sport activities. Inside the field as well Washington Redskins have a great record being the one out of only five NFL football teams to have recorded over 600 wins. Also they are one of the NFL sides having played over 1000 matches. Despite having a history of ups and downs Redskins managed to win five NFL championships that puts them to the 5th most valuable franchises in NFL at the moment.
San Francisco 49ers
| | | |
| --- | --- | --- |
| Current Value | Revenue | Operating Income |
| $3 B | $446 M | $154 M |
San Francisco 49ers one of the most renowned side in NFL currently hold a $3 billion worth. The 4th highest in all of NFL football teams. $444 million of the Trent Baalke managed side are pure revenue while $154 million serve as the operating income. Overall 49ers have won the five Super Bowls in NFL history ranging from 1981 to 1995.
New York Giants    
| | | |
| --- | --- | --- |
| Current Value | Revenue | Operating Income |
| $3.1 B | $444 M | $133 M |
One of the five teams that joined the NFL way back in 1925, New York Giants know how to make the big money. Ranked third in most valuable NFL football teams New York Giants are the only one existing among those 1925 teams' club. Not just in terms of money but also by the number of titles won, Giants stand third among all NFL franchises, with 8 NFL championships. New York Giants also hold the title of appearing in championship games for the most number of time. A total of 28 Hall of Famers also belong to one of the top NFL teams.
New England Patriots 
| | | |
| --- | --- | --- |
| Current Value | Revenue | Operating Income |
| $3.4 B | $523 M | $212 M |
The home team to the one of the best NFL stadiums, Gillette Stadium are the second richest NFL football teams with a total resources of over $3.4 billion. The bitter rivals to the New York Jets, New England Patriots are currently managed by Bill Belichick. One of the most successful NFL football teams have reached a total of eight Super Bowls. Having some of the hottest NFL players, the likes of Tom Brady, Patriots also hold the record of the longest winning streak in NFL history. (A 21-game streak from October 2003 to October 2004).
Dallas Cowboys 
| | | |
| --- | --- | --- |
| Current Value | Revenue | Operating Income |
| $4.2 B | $700 M | $300 M |
At top of the most valuable NFL football teams list we have Dallas Cowboys. The side that has the record of being the first sports team to have a value of over 4 billion dollars. As per Forbes they are the most valuable team in the world, generating a U.S record $620 million in revenue during the year 2014. Performance vise also they share five Super Bowl wins with the San Francisco 49ers. The record of most Super Bowl wins however is held by Pittsburgh Steelers, winning one more than these two. Cowboys are also the only team in NFL to record 20 straight winning seasons.