Being the best player is what everyone dreams about in every game. And surely it takes more than guts to reach the top. But for a game of combinations and co ordinations like soccer being simply the best player does not worth a lot unless you know how to mutate into a best team. Finding a player complete enough that he can both create and score is hard enough, and finding one who is good enough to fulfill the role to its full extent is rarer still. Playing with team's strengths and placing the players in positions where they can give their best is the only key to success. The art of attacking the goal post with a unique combination of 2 or 3 players or commonly known as football duos or football troikas, enriched with strength, stamina and speed is not new in football. However, it has improved considerably along with other fluctuating techniques. A list of most popular football troikas in present era is set hereunder, whose coordination is exemplary for the fans and priceless for their teams.
08. Mario Mandzukic, Koke and Cristian Rodriguez (Atletico Madrid):
The la liga defending champions' history of replacing star strikers is well documented. The space produced by the departure of Diego Costa cannot be effortlessly packed. This time it's Croatian Mario Mandzukic along with the troika of Koke and Cristian Rodriguez that will be tasked with the goal scoring burden. Koke on top of Atletico's top goal creator 18 assists this season, with his two teammates has to go outside the limits of his usual performance yet again to secure the title.
07. Sergio Aguero, Edin Dzeko and Yaya Toure (Manchester City):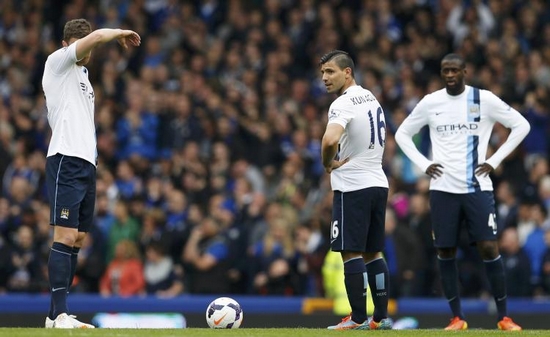 Edin Dzeko may never have received the credit he deserves in England. Under Roberto Mancini, the Manchester City striker was most commonly used as an impact substitute, but now by recording his best goal return to date this season the focus has been firmly set on Bosnian forward along with strike-partner Sergio Aguero in recent weeks. The combination gets completion with the addition of Yaya Toure. The Ivorian mid fielder has a habit of leaving the practice spot much later than others. His perfection in execution of free kicks explains the reasons. All three when united as a troika are capable of doing the unthinkable.
06. Muest Ozil, Lukas Podolski and Alexis Sanchez (Arsenal):
Arsenal team mates Muest Ozil and Lukas Podolski have been working fine together. The former has the natural instinct, quickness and timing to attack defensive gaps in a direct way and the latter has no problem in recognizing that way. Without Podolski, Ozil is surrounded by a host of players each seeking to occupy the areas he calls his own. That is why a healthy Podolski always means a more dangerous Ozil for Arsenal. Now with the signing of Alexis Sanchez from Barcelona their tri-angle seems to be completed. At Barcelona Sanchez had been functioning as one component of a more fluid front three, so this is another plus point for Arsenal's future trio.
05. Fernando Torres, Diego Costa and Andre Schurrle (Chelsea):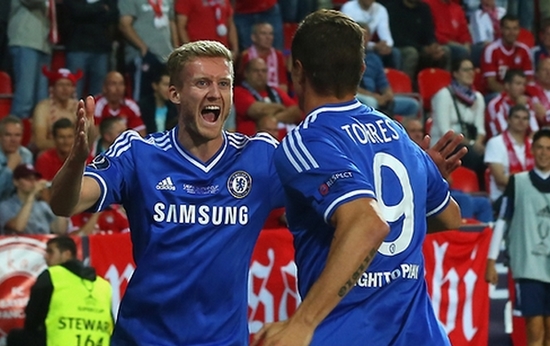 Despite of lack of productions at the striker position last season, Chelsea FC has a few notable players listed on their team roster like Andre Schurrle, Fernando Torres and newly announced signing Diego Costa. Both Diego and Schurrle being the young guns may join with the experience of Torres to form an effective troika. The collective efforts of troika by these three players might bring Chelsea back on winning track they have been searching for.
04. Wayne Rooney, Robin Van Persie and Juan Mata (Manchester United):
The shaky performance of Red-Devils was come to steadiness after signing Robin Van Persie back in 2012. With Manchester United's bad boy Wayne Rooney he has given rise to the 'nine and a half' role. Rooney's link-up play is better than Van Persie's and Van Persie's finishing is better than Rooney's and this goes to their strength. The arrival of Juan Mata adds yet another boost to this already successful combination. The United's signing of the world's finest players has given way to another football trio. Juan Mata is a very selfless individual that's never afraid to tee another teammate up to take the glory of a goal as well as when he's far up the pitch. He plays with his eyes open because it's already in his nature to feed a teammate when available and that's all what a perfect troika needs.
03. Franck Ribery, Thomas Muller and Arjen Robben (Bayern Munich):
Bayern Munich's Thomas Muller and Arjen Robben have been two of the best wingers in the World the past years. Playing for the same team for many seasons has helped them greatly to realize the instincts of one another. The third component in troika is Balloon D'or finalist Dutch winger Frank Ribery. The performance of the winner of UEFA Best Player in Europe 2013 can be regarded as his best performance of the season and terrorized countless full-backs in the Bundesliga. All three of them have been playing together for many seasons now, and are considered one of the most efficacious football troikas.
02. Lionel Messi, Neymar Jr. and Luis Suarez (Barcelona):
FC Barcelona has been enjoying the joint services of Lionel Messi and Neymar Jr. from last season. The individual performances of both players in recent World Cup held in Brazil lefts no need of wordily applauses for them. Their quick and constant movements, short, one-touch passing, intelligent positioning and making the correct runs at the right time has been marvelous as a duos. Now with the addition of European Golden Shoe Award winner Luis Suarez the duos is about to turn into a troika. One cannot simply ignore their transformation into a deadly and among one of most popular football troikas in future.
01. Cristiano Ronaldo, Gareth Bale and Karim Benzema (Real Madrid):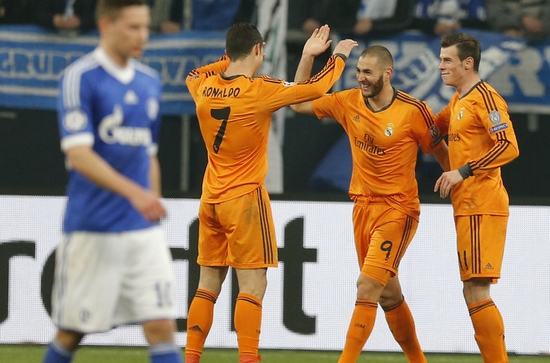 The three Madridistas unite together to make the best and undoubtedly most popular football troikas ever. Their work as a team within a team has provided Real Madrid great speed and strength on the wings. Bale and Ronaldo offer lightning pace that is difficult for any side to keep up with while Benzema makes it possible to keep up with breakaway attacks and finds himself in good positions in the penalty box. Their collective effort has made Real Madrid almost unconquerable in recent seasons.