The world of sports is full of many players, who earned ultimate fame and brought the games up to new heights. But some players are those which are considered as the legends and sports are known by them, not they by sports. The earned marvelous fame and honor in their field. They are ranked legends not only for their countries but throughout the world. They are truly considered as legends of millennium. Few of them are as:
Muhammad Ali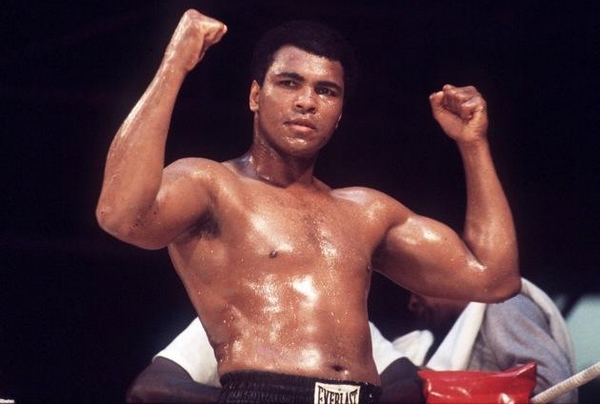 Muhammad Ali is considered one of the greatest athletes in boxing history, winning both the coveted Golden Gloves title and an Olympic gold medal, among several other honors.Muhammad Ali beat more champions and top contenders than any heavyweight champion in history. He defeated heavyweight kings Sonny Liston (twice), Floyd Patterson (twice), Ernie Terrell, Jimmy Ellis, Ken Norton (twice), Joe Frazier (twice), George Foreman and Leon Spinks. He defeated light-heavyweight champs Archie Moore and Bob Foster. Ali defeated European heavyweight champions Henry Cooper, Karl Mildenberger, Jürgen Blin, Joe Bugner, Richard Dunn, Jean-Pierre Coopman and Alfredo Evangelista. He defeated British and Commonwealth king Brian London. All of Ali's defeats were by heavyweight champions: Frazier, Norton, Spinks, Larry Holmes and Trevor Berbick. Ali also beat undefeated fighters Sonny Banks (12-0), Billy Daniels (16-0), 'Rudi Lubbers' (21-0) and George Foreman (40-0). Indeed Muhammad Ali was a great athlete of the era.
Usain Bolt

Usain Bolt Usain Bolt is a Jamacian sprinter widely regarded as world's fastest person ever. He is the first person to hold both the 100 meters and 200 meters world record. He also set the world record in the 4 x 100 meters relay. He is the first man to win six Olympic gold medals and sprinting and a five times world champion. He is the only man to achieve a "double double" by winning 100 meters and 200 meters at consecutive Olympics and toped this through the first "double triple" including 4x 100m relay.
His achievements in sprinting have earned him the media nickname "Lightning Bolt", and awards including the IAAF World Athlete of the Year, Track & Field Athlete of the Year, and Laureus Sportsman of the Year (three times). He is the highest paid athlete ever in track and field. He has been called the world's most marketable athlete and the greatest athlete ever.
Pele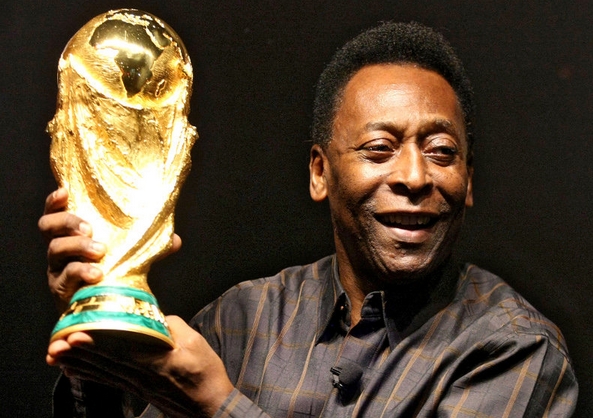 Pele the former Brazilian footballer is regarded by many experts, players and fans as the best player of all time. He was also voted Football Player of the Century in 1999, by International Federation of Football History and Statistics. The King of Football scored 1281 goals in 1363 games. He is the most successful league goal scorer in the world, with 541 league goals. Pele, The Black Pearl, was elected "Athlete of the Century" by the International Olympic Committee and Reuters News Agency in 1999.
Michael Jordan

Michael Jordon is the greatest basketball player of all time. Jordan was one of the most effectively marketed athletes of his generation and was considered instrumental in popularizing the NBA around the world in the 1980s and 1990s. His leaping ability, illustrated by performing slam dunks from the free throw line in slam dunk contests, earned him the nicknames "Air Jordan" and "His Airness". He also gained a reputation for being one of the best defensive players in basketball.
Don Bradman

Don Bradman Sir Donald George Bradman, f He started his test career in 30 November 1928 against England. He played 52 test matches and scored 6,996 runs with the marvelous average of 99.94. He is a legend of cricket.
Jahangir Khan

Jahangir Khan is the former No. 1 professional squash player from Pakistan, one of the greatest players in the history of the game. During his career he won the World Open six times and the British Open a record ten times. From 1981 to 1986, he was unbeaten in competitive play. During that time he won 555 games consecutively, the longest winning streak by any athlete in top-level professional sports as recorded by Guinness World Records.
Martina Navratilova Legends of Millennium


Martina Navratilova is the greatest single, doubles and mixed double player who's ever lived. She won 18 Grand Slam single titles, 31 major women's double titles and 10 mixed double titles. She won the women's single title at Wimbledon a record nine times. She and King each won 20 Wimbledon titles, an all-time record. Navratilova is one of just three women to have accomplished a career Grand Slam in singles, women's doubles, and mixed doubles (called the Grand Slam "boxed set") a record she shares with Margaret Court and Doris Hart.  In addition she won the season ending WTA Tour Championships a record 8 times and made the finals a record 14 times and won the doubles title a record 11 times. Navratilova is the only person of either sex to have won eight different tournaments at least seven times. She is considered legend of tennis.
Tiger Woods Legends of Millennium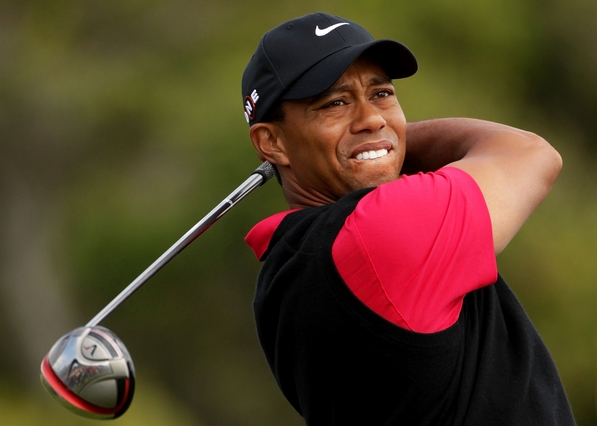 Tiger Woods is an American professional golfer whose achievements to date rank him among the most successful golfers of all time. Currently no 1 in golf.  He first reached the number one position in the world rankings in June 1997. Woods has broken numerous golf records. He has been world number one for the most consecutive weeks and for the greatest total number of weeks of any other golfer. He has been awarded PGA Player of the Year a record ten times, the Byron Nelson Award for lowest adjusted scoring average a record eight times, and has the record of leading the money list in nine different seasons. He has won 14 professional major golf championships, the second highest of any player (Jack Nicklaus leads with 18), and 77 PGA Tour events, 2nd all-time behind Sam Snead. He has more career major wins and career PGA Tour wins than any other active golfer. He is the youngest player to achieve the career Grand Slam, and the youngest and fastest to win 50 tournaments on tour. Additionally, Woods is only the second golfer, after Jack Nicklaus, to have achieved a career Grand Slam three times. Woods has won 17 World Golf Championships, and won at least one of those events in each of the first 11 years after they began in 1999. Owing to his fabulous record he is included in legends of millennium.
Steffi Graf
Steffi Graf, no doubt is one of the greatest tennis player ever. She won 22 Grand Slam singles titles second among male and female players.  In 1988, she became the first and only tennis player to achieve Calendar year Golden Slam by winning all four grand slam single titles and the Olympic Gold medal in the same Calendar year.  She was ranked World No.1 by the Women's Tennis Association for a record 377 weeks, the longest period for any player, male or female. There are 107 single titles on her credit. Steffi is the only player who won four Grand Slams in a calendar year. She played and won everywhere irrespective to the types of court and condition. She was true all-rounder, regardless of surface.