The most dominant athletes have something special that attracts the attention of whole world and make them unique in their field. They have different skill levels and talent that ranked them higher than other competitors. Here we assembled a list of top 10 most dominant athletes of present era. Please record your opinion about our effort in comment section.
Top 10 Most Dominant Athletes of Present Era
1. Ronda Rousey
Ronda Rousey is undisputed most dominant athlete in the world that are currently in action; rather she is more than most dominant athlete. Ronda Rousey is a UFC fighter and current UFC Women's Bantamweight Champion, as well as the last Strikeforce Women's Bantamweight Champion. Her two wins in the past year have lasted an average of 15 seconds. The 28 year-old fighter is undefeated in mixed martial arts, having won eleven of her twelve fights in the first round and nine by armbar. Her supremacy and dominance is cleared from the fact that she has won every UFC fight she has fought, beating some of her opponents in less than a minute. She's not just undefeated; she's effectively untouched. This is the reason Rousey ranked No 1 in our list of top 10 most dominant athletes of present era.
2. Michael Phelps
The most decorated Olympian of all time Michael Phelps ranked No 2 in our list of most dominant athletes of modern era. Phelps is a competition swimmer and has won 22 medals in Olympics. He also holds the record of all-time Olympic gold medals (18 golds), Olympic gold medals in individual events (11) and Olympic gold medals in individual events for a male (13). He also holds the record of the most first-place finishes at a single Olympic Games.
In any type of swimming competition; the dominancy of Michael Phelps is unchallengeable. He is world record holder in 100 meter butterfly, 200-meter butterfly and 400-meter individual medley. A total of 77 medals in major international long-course competition, 61 gold, 13 silver, and 3 bronze spanning the Olympics, the World, and the Pan Pacific Championships are clear indication of his dominancy in swimming.
3. LeBron James
LeBron James is the best man with a basketball. He is the most dominant player in the game right know. In his basketball career LeBron James has won two NBA championships, four NBA Most Valuable Player Awards, two Olympic gold medals, two NBA Finals MVP Awards, an NBA scoring title, and the NBA Rookie of the Year Award. His eleven time selection in NBA All-Star teams, 11 All-NBA teams, and six All-Defensive teams is a clear evidence of his dominance in the game.  He is also the Cavaliers' all-time leading scorer. His dominance and supremacy in NBA brings a lot of money for him too. Currently he is one of the most paid athletes in the world. His net worth is estimated over $350 million.
4. Floyd Mayweather Jr.
The Business Insider ranked Floyd Mayweather at 14 in their top 50 most dominant athletes alive. But it is a little more injustice with Mayweather. In our list of top 10 most dominant athletes Mayweather ranks at no 4. He is undefeated since 1996; winning 49 fights with a percentage of 100. In his 49 victories he won 26 by knockout. In 2015 he also won the fight of the century against Manny Pacquiao. In our opinion these stats are enough to rank him much higher than 14.
5. Serena Williams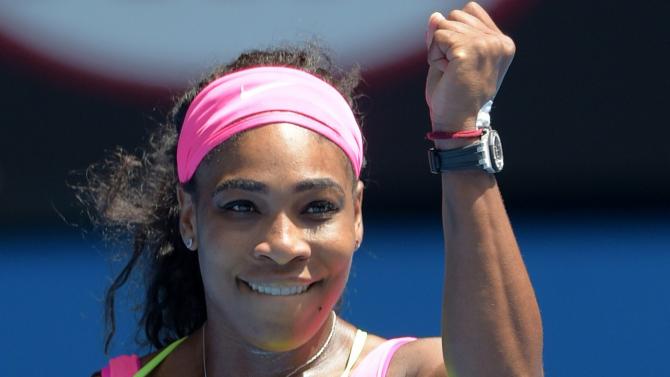 Serena Williams is undoubtedly the most dominant tennis athletes of present era. She is one of the best athletes in the world. She has won 21 Grand Slams women singles titles. She also competed in Olympics and won gold medals. She won her first Grand Slam singles title in 1999 and continuous to rake up trophies in 2010s. She continues to dominate a new generation of tennis that sees her as an icon.
Serena has an awesome winning record against her greatest rivals like Justine Henin and Martina Hingis, Kim Clijsters and Lindsay Davenport and even her elder sister Venus Williams. Serena is a dominate athlete both in singles and doubles including 21 in singles, 13 in women's doubles, and two in mixed doubles.
6. Cristiano Ronaldo
The comparison between Cristiano Ronaldo and Lionel Messi isn't new thing. Both are best soccer players in the world. But the recent past record compels us to rank Cristiano Ronaldo higher than that of Leo Messi. The year 2014 was a phenomenal year for Cristiano Ronaldo in which he won his 3rd Ballon d'Or award. He is the only player who scored 50 + international goals for consecutive five years. In 2014 he remained leading goal scorer in La Liga. His 28 hat-tricks in La Liga and 230+ goals in the Spanish League is a small evidence of his dominance in soccer.
7. J.J. Watt
J.J. Watt is one of the most dominant defensive players in the NFL. Watt has done freakish things since joining the league in 2011. He's put up 20.5 sacks in two separate campaigns, won NFL Defensive Player of the Year during both of those seasons. Watt became the first player in NFL history to record two 20+ sack seasons in a career.
8. Usain Bolt
Next in our list of most dominant athletes of present era is Jamaican sprinter and world's fastest man Usain Bolt. Either it is Olympics or any other athletics championship Usain Bolt is uncatchable and untouchable. He is the fastest man who has ever lived. In 2015 athletics championships; his dominance wins over his greatest rival Justin Gatlin is another evidence of his supremacy in dominance in athletics. Once again he proved that he is No. 1 in the world.
9. Lionel Messi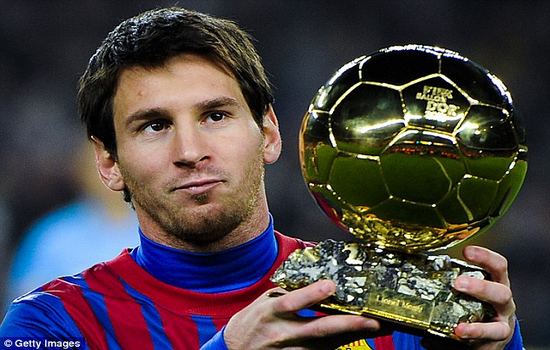 As soccer is the most popular sport in the world and Lionel Messi is the best player of the present era. He is also one of the greatest soccer players of all-time. We can easily compare him with soccer legend Maradona and Pele.
The five times Ballon d'Or winner Messi, continuing his epic run in the 2014 World Cup, led a refurbished Barcelona team to the crown. He also became all-time leading goal scorer in La Liga in 2014.
10. Novak Djokovic
Next in our list of most dominant athletes of present era is Serbian tennis star Novak Djokovic. The 28-year-old Serbian star emerged as one of the promising tennis players in the world. Right now, he's the No. 1 player in the world. Djokovic has always been a dominant figure in tennis. He has won ten Grand Slam titles in the age of 28.
With legends like Roger Federer and Rafael Nadal both taking a step back at times, Djokovic has conquered the tennis world.