Cricket has always been a game of unexpected and unforeseen. Probably this is one of the reasons behind its popularity as this feature makes it interesting as well as sensational. Hope for the happening of something almost unbelievable, keeps the game alive till the last moment. From the beginning, cricket has given many strangest cricket facts which are almost impossible to be believed in.
Think you are a cricket genius? Here is a deal, check the list of top 15 strangest cricket facts below and let us know where you stand. Good luck.
 A Six Measuring 556 mile:
Do you know that, once a ball was hit for six which was only recovered 556 miles away? Yes, you read it right 556 miles away. It was hit by Jimmy Sinclair at the old Wanderers' Ground in Johannesburg. A six from Jimmy Sinclair landed on a train bound for Port Elizabeth and was only recovered at Port Elizabeth which was 556 miles away from Johannesburg.
Most Ducks in an Inning: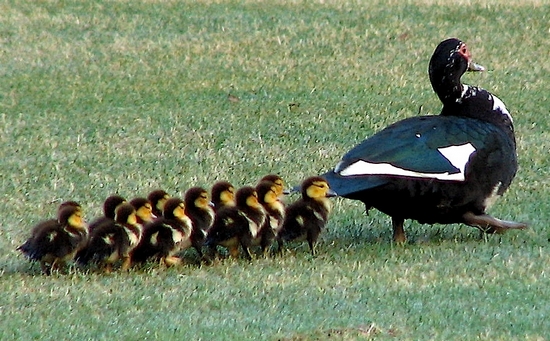 There were no less than six ducks- plus one not out batsman, in the Pakistani innings v West Indies, at Cape Town in 1993.
 Govaskar was also a Tuk Tuk:
Misbah Ul Haq has always been blamed for his boring, slow and defensive batting. But long before him, in a World Cup Match in 1975, India's Sunil Gavaskar batted throughout the 60 overs & scored only 36 runs. India lost to England by a huge margin of 203 runs.
Umpiring Blunder: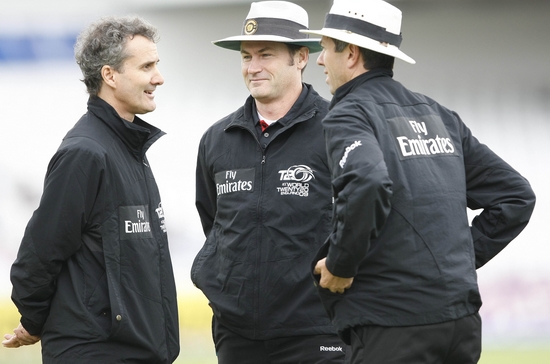 A match between Barbados and British Guyana in 1946 saw an over with 14 balls in which there were no wide or no balls! The 8 ball over was in force and the extra six deliveries were due to umpiring miscounting.
First Ever Run Out Referral: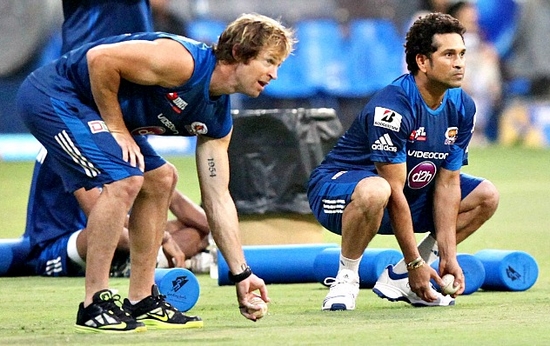 India's Sachin Tendulkar is the first ever batsman to be dismissed (run out) by using the television replays by the third umpire. The referral was made to the 3rd umpire after Jonty Rhodes got the stumps hit by his throw. Interestingly, in the very same test match, Jonty Rhodes was given run out by the umpire. This time the fielder was none other than Sachin Tendulkar.
Most Consecutive Test Matches:
Dropping out of a team does happen to every player, form being a much temporary thing. But did you know which player has a record of playing most consecutive number of test matches without missing a single one? It is none other than Allan Border of Australia. He played a total of 153 matches without being dropped out of a single one.
Sanath Jayasuriya vs. Shane Warne:
Sri Lankan all-rounder Sanath Jayasuriya has taken more wickets in ODIs than Australian super star Shane Warne. He has taken 323 wickets in 445 matches as compared to Warne's 293 in 194.
Youngest Test Cricketers:
Hasan Raza of Pakistan. He was only 14 years and 277 days old when made his debut against Zimbabwe at Faislabad. Mushtaq Mohammad was 15 years & 124 days old. Another sub-continent cricketer – Mohammad Sharif from Bangladesh played his first test match at an early age of 15 years and 189 days. Notably, all of these top three have been batsmen.
First Ball-First Wicket:
The first bowler to perform this feat in Test cricket was Australian Arthur Coningham, who dismissed Archie MacLaren with his first ball in 1895.The most recent is Sri Lankan bowler Shaminda Eranga who joined the record holders on 16 Sept 2011. Talking about the ODIs, seventeen bowlers have taken a wicket with their first ball in a One Day International match. The first to accomplish this was English bowler Geoff Arnold, who bowled out Graeme Watson in 1972.
Most Number of Consecutive Maiden Overs:
One of the strangest cricket facts is that former Indian cricketer Bapu Nadkarni holds the record of bowling most consecutive number of maiden overs. In the Madras Test against England in 1963-64, his figures at the end of third day of the match, bowling mostly against Brian Bolus and Ken Barrington, read 29 overs, 26 maidens, and no wickets for three runs. He finished with figures of 32-27-5-0 and bowled a record twenty one consecutive maiden overs (131 dot balls in a row) in a 114 minute bowling spell.
Most Extras in Single Inning:
Team India conceded a total of 76 extra runs including 35 byes, 26 lb and 15 no balls against Pakistan, in 3rd test played at Bangalore on 08 December 2007. The record for most extras in a match however belongs to West Indies who conceded 173 extras against the same opposition on 18 February 1977 at Oval.
4000 Plus Wickets by a Bowler:
England's Wilfred Rhodes has taken 4204 first class wickets while playing for Yorkshire. He has 39969 first class runs on his credit as well. Which is surely one of the strangest cricket facts.
 Longest Inning (in terms of duration):
Asian little master Hanif Mohammad, holds the world record for the longest innings in International Test history, a nerve numbing 970 Minutes innings (more than 16 hours) 337* against the dominating bowlers of West Indies in Bridgetown in 1957-58.
No Man of the Match Award for the Magician:
Top class spinner Saeed Ajmal has never won a man of the match award in an ODI till now. The magician has got 182 wickets on his name in 110 ODIs but still missing the MOM Award.
 Most Runs in a Single Over:
What did u just say? 36? Wait a minute let us clear something. Here we are not talking about overs bowled in international matches only. It may be an over bowled by Robert Howard Vance conceding a total of 77 runs in a first class match against Wellington. It is to be noted however that the bowling team did the trick in order to get the batting team close enough to the target and give them a chance to win so that they take risks and lose wickets.