World Cup is the biggest Footballing event in the world. The 2014 edition of FIFA world cup is ongoing in Brazil. Every team and each player tries to give his best to spark as bright as he can to acquire the popularity and fame in the mega event .But as we all know footballers do like to get fancy while playing. So they use their hairstyle for this purpose most of time. Instead of playing skills, a few players intended for grasping attention with their inexplicable and most outrageous bizarre hairstyles. We are not sure if some of these hairdos have a name yet, but if you happen to know, and then be sure to let us know by dropping a comment below. The wackiest haircuts in world cup Brazil is list of those players who have got the wackiest haircuts. Enjoy the list of wackiest haircuts.
Rodrigo Palacio: Argentina
The Argentina striker Rodrigo Palacio is playing at the 2014 FIFA World Cup, with a haircut that looks like, like a rat's tail. Argentinian striker is getting attention in Brazil for all wrong reason that is his hilarious hairstyle. With whole shaved head except for a rat's tail at the back, Palacio arguably has the wackiest haircuts at the World Cup.
Raul Meireles: Portugal
Ronaldo's team-mate Raul Meireles appearance has been one of the sights of the tournament. Raul Meireles had bad attempt on proper Mohawk. But along with his Mohawk he has a shaggy beard and tattoos that seem to cover almost all of his body and made him even scarier.
Bacary Sagna: France
France's right-back Bacary Sagna looks to be has no other haircut options on the horizon. He has the bleached, middle-parting braids .These braids are mini thin braids and he leaves them to sling from his head, which looks very wacky and hilarious .Trust me no list of bad haircut is complete without Bacary Sagna haircut.
Kyle Beckerman: USA
USA midfielder Kyle Beckerman might be summoning his inner Bob Marley with these long dreadlocks, but as you can see, it is definitely not working for him. Kyle Beckerman's dreadlocks are tied in a complex style that makes it look like a rat's nest actually. He also uses hairband to hold all the chaos he has created.
Paul Pogba: France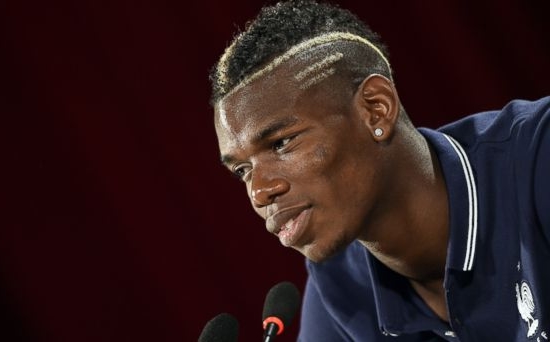 The hairstyles of Paul Pogba are quite similar to those of Mario Balotelli with lots of Mohawks, super clipped styles and head shaving. But i think Paul Pogba was not contented with just a bleached line through his Mohawk, so Pogba also added two bleached stripes on the shaved sides of his head as well.
Geoffory Serey Die: Côte d'Ivoire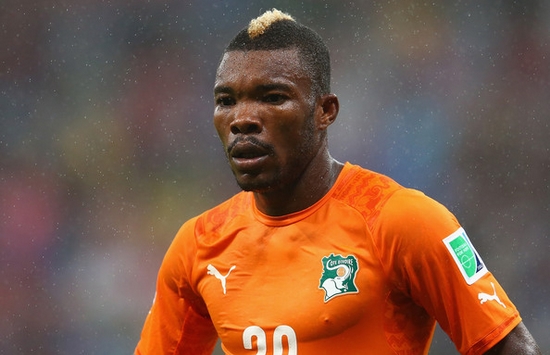 Another great addition in the wackiest haircuts of word cup 2014 is the Geoffory Serey Die. Ivory Coast midfielder Serey Die went a step further for his haircut with a bleached Mohawk. Die Serey's Mohawk is a short Mario Balotelli style Mohawk. It may not be reflected as proper Mohawk but a pseudo Mohawk or proto Mohawk because of the short length of Die Serey's hair.
Marouane Fellaini: Belgium
Marouane Fellaini has a huge afro hairstyle. The afro hairstyle of Marouane Fellaini is sometimes called a jewfro or white'fro as the curly hair has that shape because of simple fizziness. But regardless of entire creativity Marouane Fellaini's mop still looks very awful.
El Shaarawy: Italy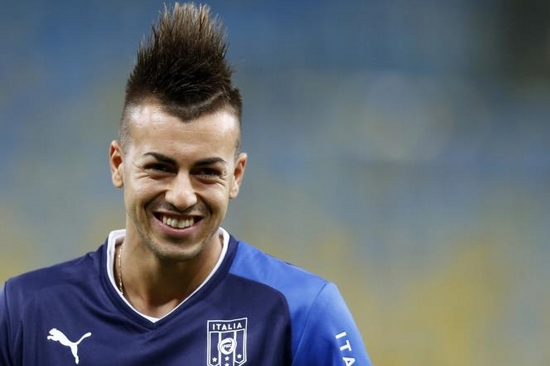 Stephan El Shaarawy plays for Italy. He is yet another, one of the famous football players all over the world for his exciting haircuts and shapes. In the world cup 2014 he came with a haircut known as the 'Sonic Hedgehog haircut'. It seems like his hairs are touching high up the ceiling. And makes me wonder who cut the hair of these players?
Mario Balotelli: Italy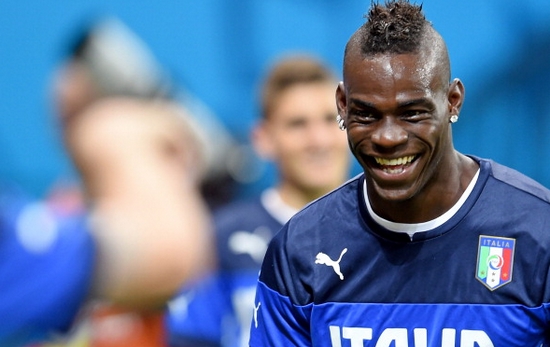 Mario Balotelli has been netted with the completely old school Mohawk haircut in the mega event of the most popular sport in the world. Balotelli made his haircut more extreme by shaving all the hair of his head instead of chippering, except the Mohawk crest that appears even more prominent.
Benoit Assou-Ekotto: Cameroon
And at the final spot of wackiest haircuts of FIFA world cup 2014 we have Benoit Assou-Ekotto from Cameroon. He came with a huge 'afro' on his head in the world cup. We're not sure if the hairband at the front of Ekotto's hair is to stop his afro getting in his eyes, or what? Surely if there has been a tourney for 'the best hair' he won't be able to win it with this haircut.
See Also:
Top Dashing Hairstyles in FIFA World Cup 2014 Brazil