FIFA world cup 2014 is about to reach the climax. A new champion is about to be crowned. Other than the thrilling matches, a few controversies, star players, some mind blowing goals some players were able to grab our attention for their weird, wacky, stylish, trendy and dashing hairstyles.Top Dashing Hairstyles in FIFA World Cup 2014 Brazil is the list of those players who caught spot light in the mega event not only for their game but also for their unique hairstyles as well.
Andrea Pirlo: Classy Long

The talented Italian midfielder reached the World Cup with his classy playmaking abilities and the Italian boasts an equally classy long hairstyle, styled in a cool side part hairstyle with waves which along with his beard make him look like a more handsome.
Neymar Jr: Frosted Tips/ Palm Tree

The Crown Prince of Brazilian football Neymar Jr is surely one of the top most followed stars this year not only on the field but in the salons as well .Neymar has one of the interesting haircuts. Neymar has a peppy and funky hairstyle with longish fringe on top, middle and end of his head while the sides are neatly shaved.
You May Like:  Top Trendy Neymar Hairstyles Photo Gallery
Valon Behrami: The Macchiato
Switzerland's Valon Behrami apparently came with the frosted tips Valon Behrami looks very handsome with the hairs Light and fluffy on the top, dark and stiff below.
Ermin Bicakcic: The High Altitude/ Pompadour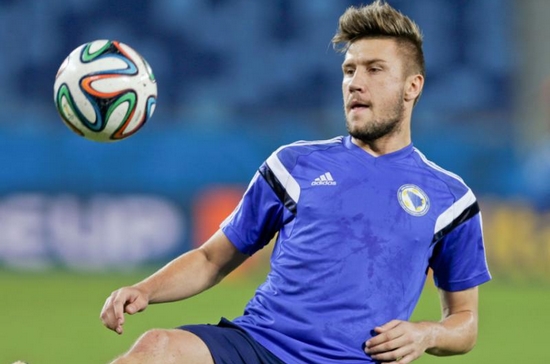 Bosnian center back, Ermin Bicakcic came into the world cup with slicked-up spikes and shaved sides. It's a Macklemore style disconnected pompadour, but going with conventional this style is buzzed short at the front hairline, he added a shaved in part, definitely, one of the unique styles.
Cristiano Ronaldo: The  Ziggy/Supportive Scar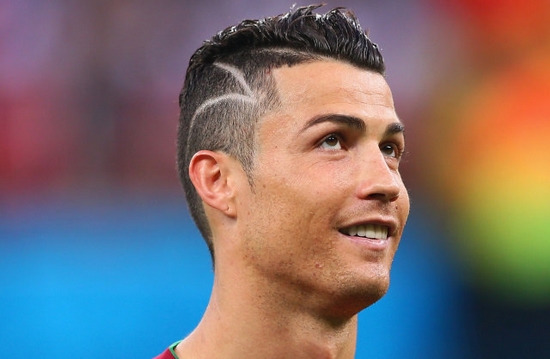 Portugal's pretty boy isn't just talented he is one of the most stylish soccer player and icon for the young generation. Recently, his hair-do has taken a distinct zig-zag look, smartly shaved by the side. The top & middle of the head is rich with thick mop but you will notice a fine parting on the shaved side.
Also See: Top Cristiano Ronaldo Haircuts in Pictures
Asamoah Gyan: Guess What Number I Am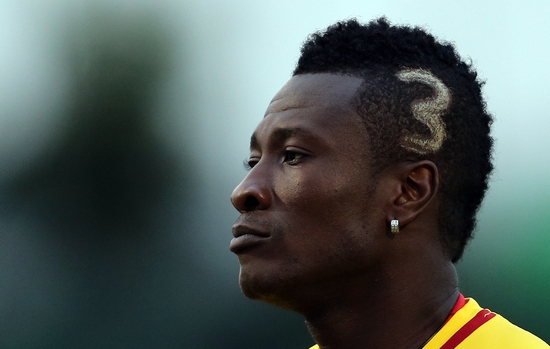 As we know footballers are also known for their different hair styles other than the game .Asamoah Gyan of Ghana did the innovative thing .He brought the big '3' out shaved into his head dyed in the colors of Ghanaian flag which is also his jersey no as well ,while the rest of it features a Mohawk.
Olivier Giroud: Beckham-Style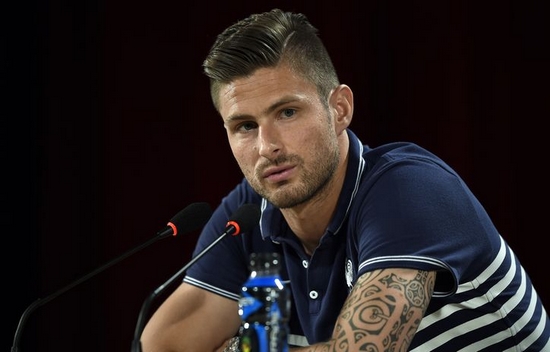 The French forward is one of the most handsome men in world football. He is renowned for his undercuts, side parts & cool haircuts .Giroud has been right in emulating the soccer style god (Beckham) and the dapper man looks even more handsome in this World Cup with his perfect Beckham-inspired mane.
Robin Van Persie: Almost Silver Fox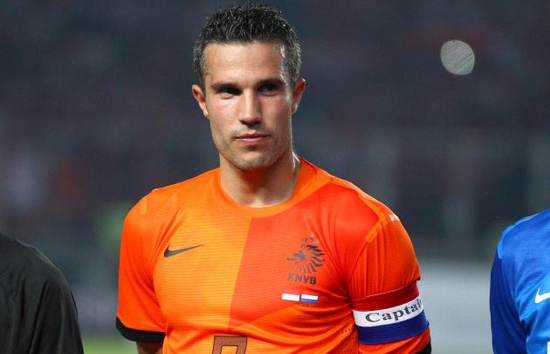 Persie's silver fox trotted his way into our hearts with his fancy footwork and dashing good looks. This tall drink of water has nailed that whole thing called aging, as we all witnessed his beautiful head of hair. With the unique combination of black and slightly white hairs Persie's style is also known as "salt and pepper hair".
Arturo Vidal: Mohawk
Arturo Vidal plays for Chile and is famous for his Mohawk haircut which is always very easy to spot on the TV screen. Although this style is considered one of the most extreme haircuts but Arturo prefers to get creative with the clippers, carving ferocious designs.
David Luiz: Valderrama Forever

David Luiz is a Brazilian footballer who plays as a defender. Despite the very short hair earlier, David came into the mega event with "Valderrama Forever" hairstyle, which suits his facial tone as well.