2015 was a wonderful year for FC Barcelona; they not only won five trophies in 2015, winning 51 times and scoring a record 180 goals in the process.
Out of these 180 goals, 137 goals came from their deadliest trio Lionel Messi, Luis Suarez and Neymar Jr.
The breakdown of these 137 goals by MSN for FC Barcelona in 2015 is as; Leo Messi (48), Luis Suarez (48) and Brazilian Sensation Neymar Scored 41 goals. As Barca's front line fired and led Barcelona to La Liga dominance, the Copa del Rey and Champions League, UEFA Super Cup and – most recently – the FIFA Club World Cup crown in Japan.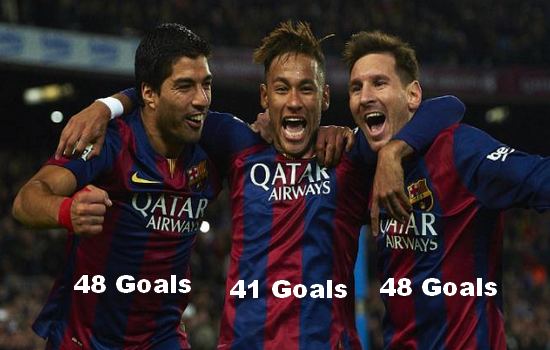 Do you want to watch all 137 goals by MSN for FC Barcelona in 2015 and want to refresh your memories? Thanks to a compilation put together by YouTuber Henrik Lehmann. It is a serious effort by Henrik Lehmann for Barca's fans. Enjoy the video.
All 137 Goals by MSN for FC Barcelona in 2015