Just like every season of French open, 2015 French Open is also brings many upsets. As defending champions in women's singles Maria Sharapova has upset by Lucie Safarova. Similarly World No 2 Roger Federer lost in straight sets, 6-4, 6-3, 7-6 (4), to No. 8 Stanislas Wawrinka.  10 biggest French Open Upsets of all-time is about the upsets which knocked out the top seed players out of the tournaments. These upsets are not only panic for the world's top ranked tennis players but also equally shocking for the tennis lovers and followers. Here are the 10 biggest French Open upsets of all-time.
10 Biggest French Open Upsets of All-Time
2010: Federer's Streak is snapped by Soderling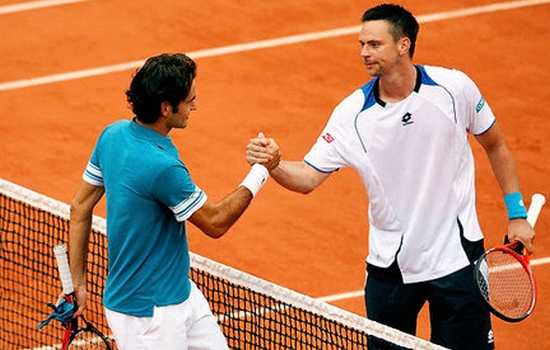 The upset specialist Robin Soderling broke the Federer's record streak of reaching the semifinals in 23 consecutive major events. Defending champion Roger Federer has lost to French Open upset specialist Robin Soderling in the quarterfinal by 3-6, 6-3, 7-5, and 6-4. It was the one of the Biggest French Open Upsets of All-time. At that particular match Soderling also recorded his first career victory over Federer after losing the first 12 times the two met.
2009: Soderling Victory over Nadal
In 2009 French Open, Sweden's Robin Soderling caused a sensation by knocking Nadal out in the fourth round over four sets. It was the one of the biggest upsets at French Open. Nadal, the four-time defending champion who had won 31 straight matches at Roland Garros, was shocked, 6-2, 6-7 (2), 6-4, 7-6 (2), in the fourth round by Robin Soderling of Sweden.
You May also Like
2004: Henin is ejected by Garbin
The next Biggest French Open Upsets of All-time is the loss of Defending French Open champion Justine Henin. Henin was knocked out in the second round of the 2004 tournament by Tathiana Garbin. Garbin was ranked 86th in the world at the time of her win.
2002: Henin is knocked out by Qualifier Kapros
World No 8 Justine Henin was shocked by 18-year old qualifier Aniko Kapros at 2002 French Open. It was the one of the biggest French Open upsets in the history of French Open. Kapros was ranked at 179 in the world at the time and she didn't even have a photo in the WTA tour's official player guide.
Also Visit:
2001: Mauresmo lost against Kandarr
The impressive upset victory of Kandarr over Mautesmo in 2001 is another biggest upset at the French Open. After losing first set by 5-1 Kandarr made an impressive comeback and won next two sets by a 7-5, 7-5 score and knock the No. 5 Amelie Mauresmo out the tournament.
1997: Kuerten captures Title
Ranked No. 66 Gustavo Kuerten won the French Open in 1997. He lost in the first round of 1996 but went on to win the next tournament. Kuerten became the third-lowest-seeded Grand Slam champion in the Open era. He defeated Sergi Bruguera with score of 6–3, 6–4 and 6–2.
1997: Majoli shocked Hingis in Final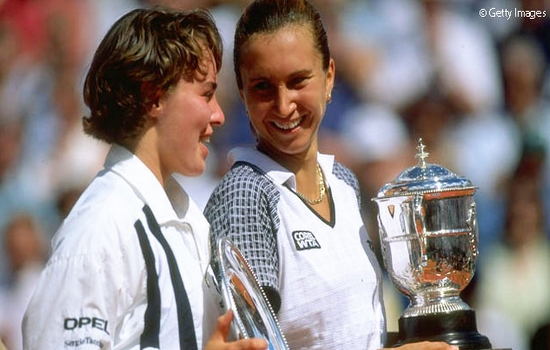 Martina Hingis entered 1997's French Open final unbeaten. She was also unbeaten throughout the year. The world No. 1 Hingis was shocked by Iva Majoli, the No. 9 seed. This is another biggest upset in the history of French Open. Majoli defeated Hingis by a 6-4, 6-2 score to become the lowest seeded Grand Slam women's champion of the Open era.
1996: Agassi upset by Woodruff
Next in the list of 10 Biggest French Open Upsets of All-time is the Woodruff upset victory against Andre Agassi in 1996 French Open second round. Woodruff won the match by the 4-6, 6-4, 6-7 (7-9), 6-3, 6-2 score. Agassi was so frustrated after the five-set loss that he skipped the mandatory post-match press conference, resulting in a $2,000 fine.
1995: Sampras ousted Early by Schaller
Peter Sampras, the No. 2 seed, was ousted by Austrian clay-court specialist Gilbert Schaller, in in the opening match of 1995 French Open. The score was 7-6 (7-3), 4-6, 6-7 (7-4), 6-2, 6-4. Sampras-the fourth time this spring he has failed to get past his opening match. Schaller ranked 24 at his sensational triumph.
1994: Edberg lost against Holm
In 1994 French Open the Swedish new comer Henrik Holm made a history by beating top seed Stefan Edberg.  Edberg, seeded third, was thought to have a chance to win the one Grand Slam tournament that has eluded him. But he had 18 double faults in losing to fellow Swede Henrik Holm, 7-5, 7-6 (7-1), 6-7 (7-2), 6-7 (10-8), 6-4, in a 4-hour 4-minute competition.