Football known in America as soccer is the worlds most watched and cherished sport. From the induction of professional football and the world cup started in 1930, football have being dominated by men. Played by men coached by men and football administrators are mostly men. In this article SportsGoogly will discuss the vast difference between Men's football and Women's football. We live in the first 21st century where we say what a man can do a woman can do and do it better. After the Beijing Declaration in 1995, the world promised to equal work equal pay but football is far away for achieving this goal and its high time people in power consider improving women's soccer.
Comparison of Women's World Cup and Men's World Cup

FIFA had the idea of organizing a Women's World Cup in 1988, 58 years after the Men's world cup was held in Uruguay 1930. FIFA invited 12 countries to participate in the Female invitational world cup test the idea of a female world cup. The tournament was held in China and was successful so FIFA slated the first ever Women's World in China 1991. There have only being 7 editions of the FIFA Women's World Cup while the Brazil 2014 Men's world cup was the 20 edition. FIFA gets all its revenue from the FIFA Men's world cup and even the host country gets multiple revenues but the FIFA Women's world cup is not the case. The next FIFA world cup will be held in Russia 2018 and the media is focused on the Russia 2018 world forgetting the Women's world cup which is also coming off in France 2018.
Attendance, Sponsorship and Coverage:

This is the attendance for all FIFA Women's World Cup;
1. China 1991, attendance 510,000
2. Sweden 1995, attendance 112,213
3. USA 1999, attendance 1, 214,209
4. USA 2003, attendance 679, 664
5. China 2007, attendance 1,190,971
6. Germany 2011, attendance 845,751
7. Canada 2015 attendance 1,353,506
The attendance is not that impressive as compared to the Men's World Cup due to poor marketing and media coverage by FIFA. This is the attendance for the last 10 FIFA World Cup;
1. Argentina 1978, attendance 1,545,791
2. Spain 1982, attendance 2,109,723
3. Mexico 1986, attendance 2,394,031
4. Italy 1990, attendance 2,516,215
5. USA 1994, attendance 3,587,538
6. France 1998, attendance 2,785,100
7. South Korea and Japan 2002, attendance 2,705,197
8. Germany 2006, attendance 3,359,439
9. South Africa 2010, attendance 3,178,856
10. Brazil 2014, attendance 3,429,873
The FIFA Men's world is the most watched event in the world with 26.29 billion people watching the 2006 world cup on TV. Only 715.1 million people watched the 2006 world cup finals only. FIFA spends time, resources money in advertising the Men's world which they do not do same for the Women's world Cup.
The Men's World Cup is sponsored by Coca Cola, McDonald's, Adidas and Master Card etc. The FIFA Women's world cup have no unique sponsor but FIFA include all other tournaments into the FIFA Men's World Cup. It is time FIFA should make the FIFA Women's world an independent competition which will have its own sponsorship and increase their price money.
Club Football for Women
Women club football is sad to talk about and various confederations have not shown any concern about developing women's football. The biggest club football event for men is the FIFA club which was started in 1887 as intercontinental cup and paraphrased to FIFA Club world cup in 2000. It is played by top football clubs from 6 confederations and the host teams. This is the prize money for the tournament;
Winner: $5,000,000
Runner up: $4,000,000
Third place: $2,500,000
Fourth place: $2,000,000
Fifth place: $1,500,000
Sixth place: $1,000,000
Seventh place: $500,000
The interesting part is that FIFA is yet to commission a FIFA Club world cup since the male edition started in 1887 and restructured in 2002. In 2012 the Japan football association organised an International Women's Cup which was played on 2012, 2013 and 2014. The prize money for the winner was $60,000 and the remaining clubs share $40,000. The world governing body for football, FIFA have no international competition for female clubs football. This is unacceptable and is clear gender inequality among male and female football.
Among FIFA's 7 confederations only UEFA and CONMEBOL have an international club competition for their continents. The CONMEBOL champions league is not properly regulated and information about the competition is not well known.
Comparison of UEFA Men's Champions League and the Women's Champions League: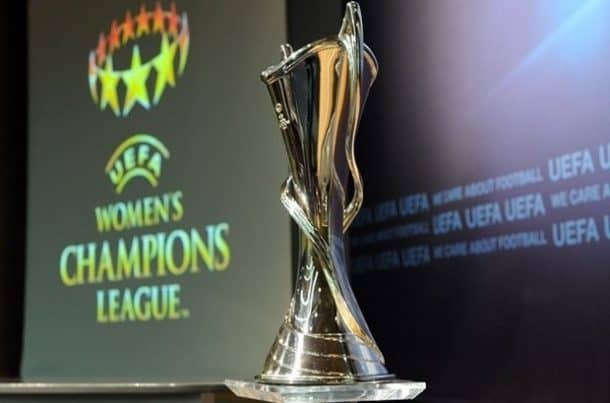 As practiced by FIFA, the women's Champions league is attached to the men's Champions league to get some of their sponsorship money. TheUEFA Men's Championsleague is started in 1955 and is currently played by 79 teams from all UEFA members. The Men's championsleague is sponsored by Gazprom, Heineken, Master Card, Nissan, Pepsi, Sony, Play Stations, UniCredit and Adidas etc. The UEFA Women's Champions League was started in 2001 and is played by 59 clubs from some UEFA member countries. The UEFAWomen's Champions League has no sponsor and it depends on the Male champions league. This is the prize money for the UEFA Men'schampions league;
Playoffs Qualifying Round: €200,000
Second Qualifying Round: €300,000
Third Qualifying Round: €400,000
Playoffs Eliminated: €3,000,000
Playoffs Winners: €2,000,000
Base fee for group stage: €12,000,000
Group match victory: €1,500,000
Group match draw: €500,000
Round of 16: €5,500,000
Quarter finals: €6,000,000
Semifinals: €7,000,000
Losing finalist: €10,500,000
Winning the Final: €15,000,000
And this the prize money for the Women's Champions League;
Starting stages: €20,000
Quarter finals losing team: €25,000
Semifinals losing team: €50,000
Losing Finalist: €200,000
Winning team: €250,000
The contrast between these prize monies is too much and I ask myself that, is the male edition of the champions league different from the female edition? Its time UEFA takes a look at the female champions league because what a man can do a woman can do it and do it even better.
Salary Inequality
Gender inequality is not the only associated with football but according to USAID, 60% of girls around the world do not have access to education and gender inequality in salary is among men and women is also evident in all sectors. Achances of January 2016, this were the highest earning female players annually,
1. Martha Vieira $400,000
2. Abby Wambach $190,000
3. Alex Morgan $70,000
4. Heather O'Reilly $65,000
5. Sydney Leroux $60,000
But this is a sharp contrast between the top male players. Annually this was the top earning male players as of January 2016,
1. Cristiano Ronaldo $82,000,000
2. Lionel Messi $72,000,000
3. Zlatan Ibrahimovic $37,000,000
4. Neymar Jr $36,000,000
5. Gareth Bale $34,000,000
The highest earning female football player cannot compare her salary a male player whose salary is 100th on salary ranking order. The average salary in the English Premier league is €60,000 weekly and inspirational female goalkeeper Hope Solo earns $22,000 a year. The wages of Female players around the world is inadequate and far below belt. In Africa, club football for females is amateur so the ladies are not remunerated. The football clubs paying these high wages for male players all have Women's Football clubs but pay their female players not even up to 30% of what they pay their male players. Is this not gender inequality? Does this not amount to gender discrimination? The male players are playing football and the female players are also playing football for the same club, why do we pay the male player 95% of what the female received. Are the female football players playing a different game? These questions demand answers from the big clubs in Europe that also have manage female football clubs.
I contacted FIFA and according to this is their commitment towards Women's football. I quote,
"Women's football has flourished in recent years, and interest in football played by women is currently at an all-time high. FIFA believes that women's football still has even more potential for growth, and we actively promote women's football worldwide through major competitions and events, campaigns and development programs.
However, as the game develops, there is so much that can be done by the global football community and the sports industry to harness the true potential of women's football.
In particular, as the guardians of the game, FIFA, the confederations and the member associations need to use this high level of potential and these opportunities to increase and develop:
The number of players who have access to the game.
The quality of women's football.
Player pathways from grassroots to elite.
Female opportunities in football, both on and off the pitch.
FIFA's mission for Women's Football
FIFA promotes the development of women's football and pledges to support women's football financially and to give players, coaches, referees and officials the opportunity to become actively involved in football. FIFA is helping to popularize the game by increasing public awareness and conducting information campaigns as well as overcoming social and cultural obstacles for women with the ultimate aim of improving women's standing in society.
Objectives
To ensure that every girl and woman who wants to play football has the opportunity to do so.
To help member associations to overcome the main challenges of developing women's football.
To promote female opportunities, both on and off the pitch.
To involve more former female players.
To have more quality top-level female coaches.
To help build sustainable (professional) national and regional women's
football competitions at various levels.
To constantly improve the quality, the organization and the expansion of FIFA women's football competitions.
To encourage the promotion and marketing of women's football at all levels to grow participation, build the audience and target potential partners.
FIFA women's football development programs offer Member Associations multifaceted support ranging from expertise, teaching and promotional material to football equipment and financial assistance. The programs on offer for the next four years strive to encourage and create competition opportunities at all levels for women and girls.
FIFA has set guidelines that provide all 209 member associations with the necessary information to apply for and benefit from FIFA's women's football development programs for 2015-2018.
They have been developed based on feedback from member associations and confederations as well as players, coaches, referees and officials who participated in the 2011-2014 programs.
In total, there are nine different types of programs for member associations to choose from, focusing on four main areas of football development – competitions, management, education and promotion. This includes the Live Your Goals campaign launched in 2011 to inspire more young girls and women to get involved in football.
The new guidelines also outline FIFA's ten key development principles for women's football, which were defined by the FIFA Task Force for Women's Football and approved by the 64th FIFA Congress on 11 June 2014.
Member associations can submit applications on a yearly basis by end of October latest.
FIFA expects and helps its member associations and the confederations to support and develop women's football. A lot of progress has been made but there is much more work that can be done by the global football community to harness its true potential for growth"
From the response of FIFA, the world football governing body have no clear direction and massage for its confederations to developing women's football financially. Currently only UEFA and CONMEBOL have international club football tournaments for their member associations. Africa (CAF), Central and North American & Caribbean (CONCACAF), Asian Football Confederation (AFC) and Oceania Football Confederation (OFC) all have no international club Women's football competition for their continents. The gender inequality in the football sector is too wide and cap in salaries should be closed as soon as possible. Human rights activists are fighting for same work same salary and there should not be any sexual preference. If Men will play 90 minutes and Female will also 90 minutes then the remuneration for both sexes if not at par should be close. Football is a game of peace, unity, fair play and togetherness so there must be gender equality. My game is fair play and I hope your game is also fair play.