Ronda Rousey is one of the most improved and impressive athletes in the MMA skills. She is currently most dominant female athlete and undefeated in her career. She is currently UFC Women's Bantamweight Championship. She successfully defended her title against the opponents in last 4 major UFC events (156,164,170, and 175).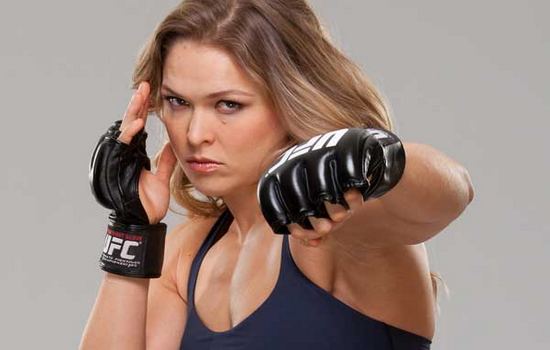 Ronda Rousey was born in Riverside County in California, in 1987. Her mother was also known as a judoka and as such she became the first citizen of the United States to win the World Judo Championship. Thus Ronda Rousey is an inherited fighter, she followed in her mother's footsteps and this choice has been quite successful, as it also added up to the total amount of Ronda Rousey net worth.
Ronda Rousey's Net Worth was reported approx. $5 million after defeating Cat Zingano in February 2015 in 14 seconds with her now famous arm-lock move. Ronda earned $65,000 to show up, $65,000 for the win plus an estimated $1 million Pay Per View bonus. Between June 2014 and June 2015, Ronda earned approximately $6.5 million in prizes and endorsements. She endorses Monster headphones, Carl's Jr, Reebok, Metro PCS, and more.
The last UFC fight No. 190 in Brazil on August 1, 2015, was entirely because that's where Ronda Rousey wanted to fight her loud mouth opponent. How much money Rousey made from being the No 1 Main Event on Pay-Per-View was irreverent as far as she was concerned, she probably would've done it for free. Ronda told the entire world what she was going to do to Behte Correia, an undefeated MMA Fighter with an impressive 9-0 record, and that's exactly what she did taking 34 seconds to accomplish her latest "long-term" goal.
Currently it is estimated that the net worth of Ronda Rousey is about $8 million. This worth includes prizes and endorsements. She endorses Monster headphones, Carl's Jr, Reebok, Metro PCS, and more.
In addition to her career as an athlete, Ronda Rousey is also known in a different field – acting. It has been stated that she will appear in two movies – "Fast and Furious 7" and "The Expendables 3".