Neymar Jr., one of the best football players in the world right has officially joined the Ligue 1 club Paris Saint-Germain. The rumor that gave nightmare to the Catalan fans for almost a week has now turned into a bitter reality. The internet has gone mad as it is certain that the Brazilian sensation has cost PSG a world record €222m. Though the transfer fee is yet to be confirmed officially, it is quite certain that the deal would be the most expensive football transfers of all-time. The 25 year old had a buyout clause of €222m or £199 million, making him the most expensive player contingent he moves away from Barcelona.
After getting polished at Santos, the Brazilian signed for the Spanish giants back in 2013 for €86.2m. It was at the Camp Nou that this young footballer got everyone talking about him. Accompanied by best football players in the world Lionel Messi and Luis Suarez, the trio literally ruled the football world. For the Camp Nou side he has netted an impressive 105 goals from 186 appearances in all competitions. Although being considered to be inseparable, the troika has finally come to an end. Earlier FC Barcelona officials as well as Lionel Messi confirmed the striker's wish to leave the Camp Nou and now the news s that the Brazilian has arrived at Paris. In his tributary post for Neymar, Messi wished him good luck in his new stage of life.
 Neymar Jr joining PSG is the most expensive football transfer in history. Paul Pogba the former beholder of most expensive football transfers record now moves to the second place. The midfielder arrived at Old Trafford last summer for a then world record €105m from Juventus. With history yet to be rewritten once more, let's have a look at the 50 most expensive football transfers ever recorded in history.
Top 50 Most Expensive Football Transfers of All-Time
 POS.

1

Player

Neymar Jr

Clubs

Barcelona – PSG

Year

2017

Fee

€222m

2
Paul Pogba
Juventus – Manchester United
2016
€105m
3
Gareth Bale
Tottenham – Real Madrid
2013
€100.8m
4
Cristiano Ronaldo
Manchester United – Real Madrid
2009
€94m
5
Gonzalo Higuain
Napoli – Juventus
2016
€90m
6
Neymar
Santos – Barcelona
2013
€86.2m
7
Romelu Lukaku
Everton – Manchester United
2017
€84.8m
8
Luis Suarez
Liverpool – Barcelona
2014
€82.3m
9
James Rodriguez
Monaco – Real Madrid
2014
€80m
10
Alvaro Morata
Real Madrid – Chelsea
2017
€78.9m
11
Zinedine Zidane
Juventus – Real Madrid
2001
€77.5m
12
Kevin De Bruyne
Wolfsburg – Manchester City
2015
€75m
13
Angel Di Maria
Real Madrid – Manchester United
2014
€74.6m
14
Zlatan Ibrahimovic
Inter – Barcelona
2009
€69.5m
15
Raheem Sterling
Liverpool – Manchester City
2015
€69.1m
16
Kaka
AC Milan – Real Madrid
2009
€65m
17
Edinson Cavani
Napoli- PSG
2013
€64.5m
18
David Luiz
Chelsea – PSG
2014
€62.5m
19
Angel Di Maria
Manchester United – PSG
2015
€61.6m
20
Oscar
Chelsea – Shanghai SIPG
2016
€60.3m
21
Luis Figo
Barcelona – Real Madrid
2000
€60m
22
Fernando Torres
Liverpool – Chelsea
2011
€59m
23
Hulk
Zenit – Shanghai SIPG
2016
€58.6m
24
Benjamin Mendy
Monaco – Manchester City
2017
€58.2m
25
John Stones
Everton – Manchester City
2016
€58m
26
Kyle Walker
Tottenham – Manchester City
2017
€56.7m
27
Hernan Crespo
Parma – Lazio
2000
€55m
28
Alexandre Lacazette
Lyon – Arsenal
2017
€52.4m
29
Gianluigi Buffon
Parma – Juventus
2001
€52m
30
Eliaquim Mangala
Valencia – Manchester City
2014
€51.7m
31
Alex Teixeira
Shakhtar Dontesk – Jiangsu Suning
2016
€50m
32
Bernardo Silva
Monaco – Manchester City
2017
€50m
33
Anthony Martial
Monaco – Manchester United
2015
€49.3m
34
Christian Vieri
Lazio – Inter
1999
€49m
35
Gaizka Mendieta
Valencia – Lazio
2001
€48m
36
Mesut Ozil
Real Madrid – Arsenal
2013
€47m
36
Juan Sebastian Veron
Lazio – Manchester United
2001
€46m
36
Rio Ferdinand
Leeds – Manchester United
2002
€46m
36
Ronaldo
Inter – Real Madrid
2002
€46m
36
Juan Mata
Chelsea – Manchester United
2014
€46m
36
Douglas Costa
Bayern Munich – Juventus
2017
€46m
42
Christian Benteke
Aston Villa – Liverpool
2015
€45.8m
42
James Rodriguez
Porto – Monaco
2013
€45m
42
Joao Mario
Sporting CP – Inter
2016
€45m
42
Granit Xhaka
Borussia Monchengladbach – Arsenal
2016
€45m
42
Tiemoue Bakayoko
Monaco – Chelsea
2017
€45m
47
Nemanja Matic
Chelsea – Manchester United
2017
€44.7m
48
Leroy Sane
Schalke – Manchester City
2016
€44m
49
Andriy Shevchenko
AC Milan – Chelsea
2006
€43.9m
50
Robinho
Real Madrid – Manchester City
2008
€43m
The Most Expensive British Footballer in History
Most Expensive Football Transfers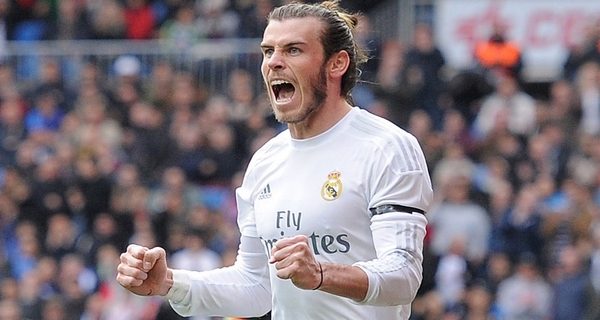 Gareth Bale remains the most expensive British player in football history. The Welsh national once enjoyed the top spot of most expensive football transfers in history list until he was dethroned by the current topper Paul Pogba. Thanks to his €100.8m move to Real Madrid in 2013 from Tottenham Hotspur he still is the most expensive British player in history.
The Most Expensive Teenager in Football History

Anthony Martial remains the most expensive young gun in transfer history as he joined Manchester United in 2015 for €49.3m.
The Most Expensive Defender in Football History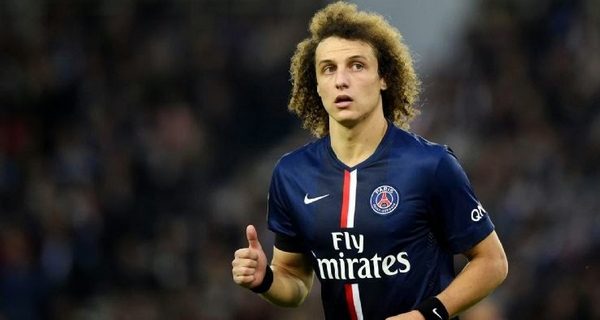 PSG holds the record for paying the most for signing a defender in football history when they paid a staggering €62.5m in 2014 to seize David Luiz. The current Chelsean center defender was transferred from Chelsea to Paris Saint-Germain at that time.
The Most Expensive Goalkeeper in Football History
The Italian icon Gianluigi Buffon remains the most expensive goalkeeper in football history. Even after 16 years since he joined Juventus from Parma for €52m. Although Real Madrid are eyeing for David de Gea from Old Trafford and when it is done the transfer stats will get relocated once again.