SportsPro, is the leading sports business media company in print, digital and events. SportsPro released the list of most marketable athletes in 2015. Surprisingly, no Cristiano Ronald, no Maria Sharapva is in the top 10 most marketable athletes. Its Canadian tennis star Eugenie Bouchard who tops the list. From Soccer field only Neymar Jr. is included in top 10 list. Indian cricketer Virat Kohli also succeeded to get a place in the list of 10 most marketable sportspersons in 2015. Athletes were ranked against criteria including age, home market, charisma, willingness to be marketed and crossover appeal, following several weeks of analysis by SportsPro and external industry experts. Here are top 10 most marketable athletes in 2015 by SportsPro.
1. Eugenie Bouchard: Tennis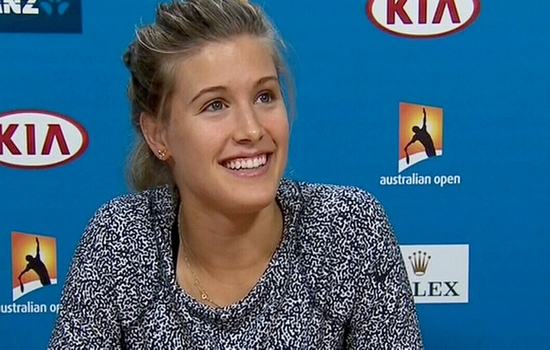 SporsPro has ranked Canadian tennis Eugenie Bouchard No.1 on its World's 50 Most Marketable Athletes 2015 list – male and female, all sports. The 21 year-old Bouchard is the first female athlete ever to top the list. Ranked No. 6 in the WTA, Bouchard jumped up 13 spots from her place last year. After winning her first WTA title and reaching at least the semifinals in three Grand Slams last season, Bouchard has struggled in 2015. However, Sports Media argues her recent string of losses has yet to have a bearing on her role as the future of women's tennis and the WTA's poster girl.
2. Neymar Jr: Soccer
FC Barcelona soccer star Neymar Jr. has ranked No. 2 in the list of most marketable athletes by SportsPro. The 23 year-old Brazilian sensation played significant role in the success of Barcelona to get the La Liga title 8th time. Neymar also scored 22 goals for his club this season. He is a fashion icon. He has adopted different trendy har-style. These make him one of the most stylish and marketable soccer players in the world. He was No 1 in 2012 and 2013's list.
3. Jordan Spieth: Golf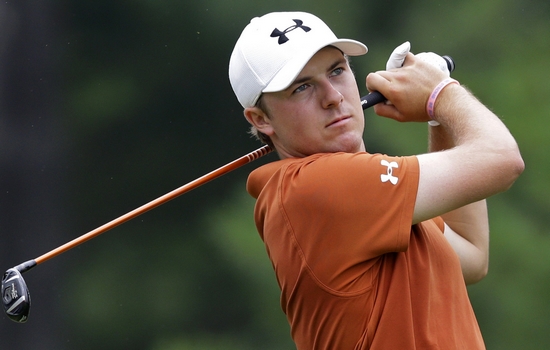 The 21-year old American professional golfer Jordan Spieth has been ranked No. 3 by SportsPro's most marketable athletes of 2015. Jordan currently ranked second in world rankings. He won his first major at the Masters in 2015. He also tied the 72-hole record set by Tiger Woods in 1997. Spieth became the 2nd youngest to win the Masters, behind Woods and third youngest player in PGA Tour history to win multiple events.
4. Missy Franklin: Swimming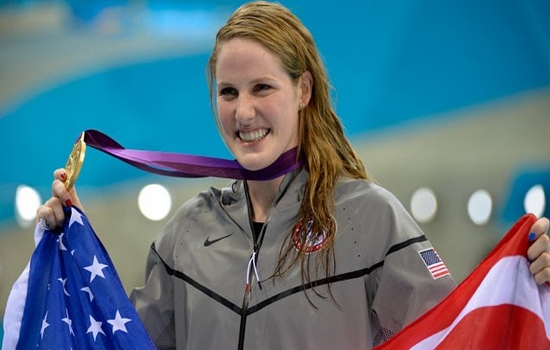 The four-time Olympic gold medalist Missy Franklin is the world's No. 4 most marketable athlete for the next three years according to SportsPro. 20-year old Franklin, who turned professional after her sophomore season at California in March, ranked No. 8 on the list last year and debuted on the list in 2013 at No. 20
5. Lewis Hamilton: Motorsports
The 30-year old, the champion of 2008 and 2014 Formula One Lewis Hamilton is at No. 5 in SportsPro's most marketable athletes 2015. Hamilton recently re-signed a three year contract with Mercedes. The new contract will run until the end of 2018. By signing this contract Lewis Hamilton has become the highest paid British sportsman in history. The contract worth is about £100million.
6. Virat Kohli: Cricket
Although Virat's performance in 2015 Cricket World Cup was not up to the marked, yet it didn't decrease his market value. He is the most marketable cricketer for next three years. Kohli, currently leading Royal Challengers Bangalore in the IPL – Indian Premier League, is on the list of 50 athletes, who have been identified as commercially the most viable sportspersons, by SportsPro magazine on Thursday. His scandal with Aushka Sharma somehow decreases his value among cricket fans but still he is in top 10 most marketable athletes in the world. He was on 2nd spot in 2014's list.
7. Stephen Curry: Basketball
The rising star of NBA Stephen Curry is another marketable athlete ranked by SportsPro. He ranked as No. 7 all over the world. Stephen currently plays for the Golden State Warriors of the NBA. 27-year old NBA star has great market value that's why he is included in top 10 most marketable athletes on planet by SportsPro.
8. Kei Nishikori: Tennis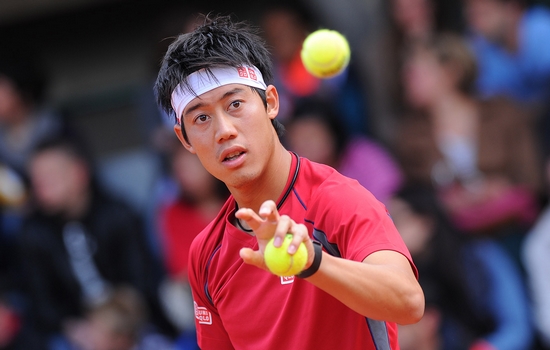 At No 8 once again 29-year old Japanese tennis star Kei Nishikori. Nishikori is currently No 6 in world rankings. He is the only male Asian player to reach a Grand Slam singles final. He is also first man from Asia to qualify for the ATP World Tour Finals.
9. Katarina Johnson-Thompson: Athletics
At 9th position in the list of most marketable athletes, there is Katarina Johnson-Thompson from athletics. 22-year old, and six feet high British athlete specialized in the heptathlon has high demand in fashion industry. She also holds the British high jump record, with a height of 1.97 m in 2015, and the British indoor long jump record, with a distance of 6.93m.
10. Usain Bolt: Athletics
Jamaican sprinter Usain Bolt ranked No 10 by SportsPro in the list of most marketable athletes for 2015. Usain was ranked at no 6 in the previous list. Now he is dropped to No 10 position. While Missy Franklin the Olympian swimmer moved to the 4th position.