One of the greatest Indian Test Captains MS Dhoni once again shocked the cricket fans by his retirement decision from International Test Cricket. "M S Dhoni has chosen to retire from Test Cricket with immediate effect in order to concentrate on ODI and T20 formats. BCCI while respecting the decision of M S Dhoni to retire from Test Cricket, wishes to thank him for his enormous contribution to Test Cricket and the laurels that he has brought to India," according to a press release from BCCI.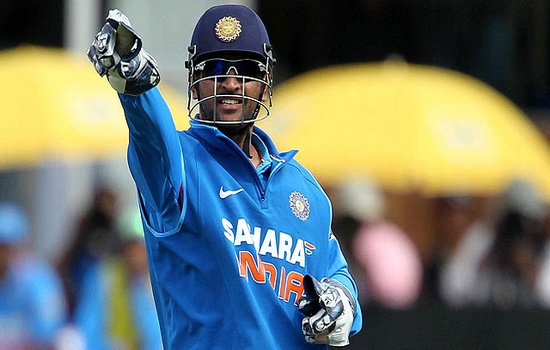 "Virat Kohli will be the captain of the Indian Team for the Fourth and Final Test against Australia to be played in Sydney from the 6th of January 2015," the BCCI stated.
The inventor of helicopter short in cricket, Dhoni led India to an unmatched two World Cup titles; 2007 Twenty20 World Championships and the 2011 ODI World Cup. He also led Indian cricket team to No. 1 position in ICC Test rankings.
Dhoni made his test debut in Chennai against Sri Lanka on December, 2, 2005 and played his final test against Australia in MCG on December 26-30, 2014. He played 90 test matches for India and scored 4879 runs with a healthy average of 38.09. Dhoni scored 6 centuries and 33 fifties in his test career. He is also a world class wicketkeeper. Dhoni preyed 294 players behind wickets, including 256 catches and 38 stamps.
Indian Skipper MS Dhoni Announces Retirement from International Test Cricket to concentrate on ODIs and T-20 cricket especially up coming mega event of ICC;  ICC world cup 2015.