New Rules in ICC Cricket World Cup 2015
The 11th edition of the ICC Cricket World Cup is schedule to be held in Australia and New Zealand from February 14 2015. The event will be played according to new set of ICC rules for ODI cricket. New Rules in ICC Cricket World Cup 2015 is an article that summons up that rules which are going to be practiced at ICC cricket world cup.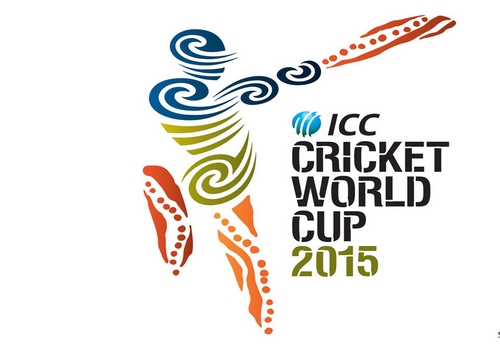 Decision Review System
The DRS will be used in all 49 matches. Each team is allowed to make no more than one unsuccessful review request per innings during a match.Hotspot technology is not available for the tournament only hawk eye technology alongside snickometer will be used for referred decisions.
See Also:
Two New Balls
Each fielding team shall have two new balls for its innings, to be used in alternate overs, i.e. one from each end. In a match reduced to 25 overs or less per side before the first innings commences, each team shall have only one new ball for its Innings. White 'Kookaburra Turf' cricket balls supplied by ICC will be used in all matches.
Reserve Day
ICC has allocated one reserve day for the knock out stage of the world cup 2015 i.e. the quarter-finals, semi-finals and final however there shall be no reserve day for all Group matches. If the match has started on the scheduled day, but no further play is possible following an interruption, the match will resume on the reserve day at the point where the last ball was played.
Joint Winners
On 28 January 2015 in ICC Board meeting at the ICC Headquarters in Dubai, the ICC Board reinstated the use of a Super Over in the event of a tie in the ICC Cricket World Cup 2015 final.
Obstructing the Field
For the avoidance of doubt, if an umpire feels that a batsman, in running between the wickets, has significantly changed his direction without probable cause and thereby obstructed a fielder's attempt to effect a run out, the batsman should, on appeal, be given out, obstructing the field. It shall not be relevant whether a run out would have occurred or not.
Field Restrictions
During the mandatory Powerplay Overs only two fieldsmen shall be permitted outside the 30 yard circle at the instant of delivery whereas only three fieldsmen can field outside the circle in batting Powerplay.
During the non Powerplay Overs, no more than four fieldsmen shall be permitted outside the fielding restriction area.
Runner
A runner for a batsman when batting is not permitted.