When it comes to style footballers are surely a class apart so do their sole mates. They may or may not be so successful in the ground but off the ground they are always loved and liked. The reason footballers always get the hottest girl probably lies in the fact that with money comes the glamour. Most of the hottest football WAGs are also top models and celebrities multi-folding the fame of their partner. Some of the hottest football WAGs can be ranked as under
Christine Bleakley (Frank Lampard)
The 36 years old Irish broadcaster has been in a relationship with Lampard since 2009. Working with BBC and ITV Christine has presented many shows including 'The One Show' and 'This Morning'. The couple's engagement was announced in June 2011.
You May Also Like:
Nagore Aramburu (Xabi Alonso)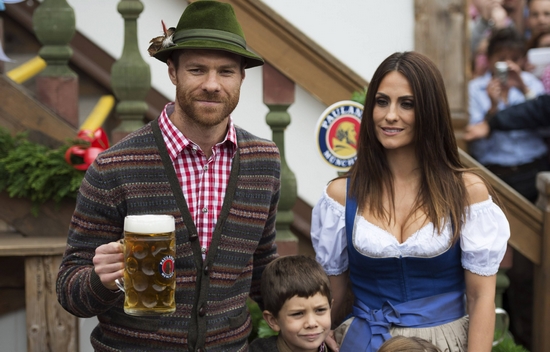 The Spanish Hunk often shows his ripped physique with his sexy spouse. The Spanish actress Nagore Aramburu is one the hottest football WAGs at present. The couple has three children Anne, Jon and Emma.
Shakira (Gerard Pique)
The most popular football couple started dating during 2010 FIFA World Cup. The 38 year old sizzling Columbian took her fame to the next level through World Cup theme Waka Waka. Frequent participation in charity programs and adaptation of orphans has made the Shakira an all time favorite in hottest football WAGs list.
Ludivine Kadri Sagna (Bacary Sagna)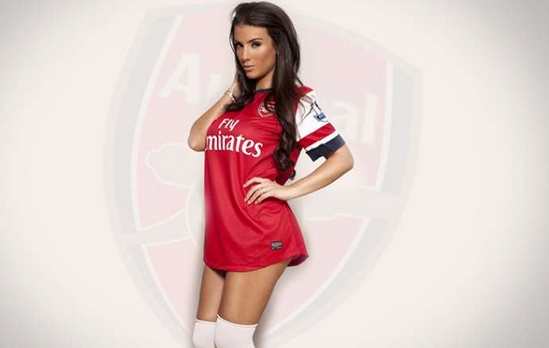 26-year-old Ludivine Kadri Sagna is a stunning model of French- Algerian descent. Ludivine and Bacary have known each other since they were children, , by the time they were 17, they decided to formalize their  relationship. They got married in Sens on July 17, 2010.
Ann Kathrin Brommel (Mario Gotze)
Apart from scoring the decider in FIFA World Cup 2014 final, Gotze has other things to feel proud of. Take for example 26 year old Kathrin Brommel. The five feet 10 inched smoking hot beauty is surely among the hottest football WAGs ever assembled.
Sara Carbonero (Iker Cassilias)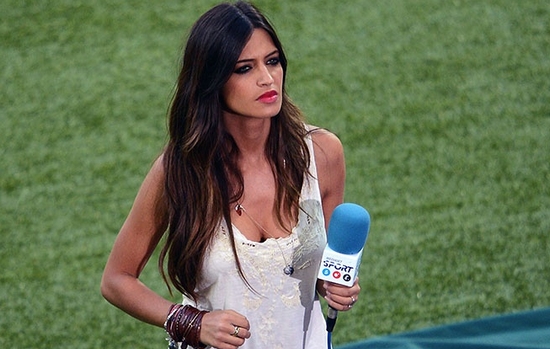 The Madrid's captain might have saved many goals for his team but could not put aside his heart from stunning sports journalist Sara. During World Cup 2014 a controversy led Sara Carbonero to be one of the most photographed people in World Cup.
Alex Curran (Steven Gerrard)
At 4th spot in hottest football WAGs list is ex English captain Steven Gerrard's wife Alex Gerrard. She has been the leading WAG in English football history along with Victoria Beckham. Her self-launched fragrance 'Alex' has been the top seller in year 2007.
Antonella Roccuzzo (Lionel Messi)
Lional Messi has always been a media icon so does his girlfriend Antonella. The 24 year old gorgeous brunette does deserve some esteem.The couple always looks cool, calm and confident together. 3rd in hottest football WAGs list couple has given birth to a son named Thiago Messi.
Michela Quattrociocche (Alberto Aquilani)
The Italian film star has been married to Fiorentinan mid-fielder Alberto Aquilani. The 26 year old has been working in some famous Italian movies. After having a glance of her hotness, putting her in 2nd spot of hottest football WAGs list is not as difficult as pronouncing her last name. Michela has two children from her husband Alberto.
Lorelei Taron (Radamel Falcao)
At the top of hottest football WAGs list, meet 26-year-old Lorelei Taron, the Argentinian wife of Manchester United's £280,000-a-week new signing Radamel Falcao. The glamorous Argentinean singer unites with her husband to make the couple world's wealthiest WAG.