Top 10 World Most Popular Sports 2016
Here is the list of top ten world most popular sports 2016. The list is based on the results collected from different sports sites and social media polls,(however the source for the estimated viewers is unknown) which reflect which sports the internet users in the particular country are most interested in and which country /region has most fan following regarding a particular sport.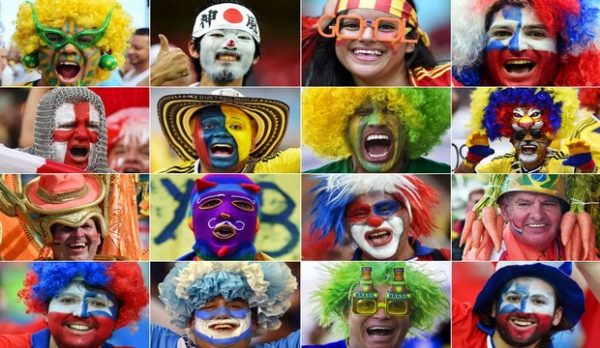 Soccer is king of all the sports, no doubt and has huge fan following across the globe. The FIFA World Cup held every four years has a huge TV audience and latest edition of the game was no different than the previous ones, except that finale of the world cup made a new record of 'most watched live event on the planet'. The popularity of the game has created an incredibly rabid fan base, as all towns have clubs to call their own and pledge allegiance to. Other than world cup or national events, there are some major soccer leagues in every part of the world. Leagues like Spanish la liga, premier league, Bundesliga etc. have tremendous fan following.
After football most popular sport in the present era is cricket. Originally started as 5 day match, cricket grew huge popularity when 50 overs game was introduced in 70's. After that cricket has never looked back and latest format i.e. T20 has given the sport new horizon. Like football cricket also have some very famous and great reveries likes of India-Pakistan and England-Australia. India-Pakistan world cup semifinal match holds the record of most watched cricket match in the history of the sport.
| | | | |
| --- | --- | --- | --- |
| Rank | Sport | Estimated Viewers | Popular Region |
| 1 | Football | 3.5 Billion | Europe, Africa, Asia, America. |
| 2 | Cricket | 2.5 Billion | Asia, Australia, UK. |
| 3 | Field Hockey | 2 Billion | Europe, Africa, Asia, Australia. |
| 4 | Tennis | 1 Billion | Europe, Asia, America. |
| 5 | Volleyball | 900 million | Europe, Australia, Asia, America. |
| 6 | Table Tennis | 850 Million | Europe, Africa, Asia, America. |
| 7 | Baseball | 500 Million | America, Japan. |
| 8 | Golf | 450 Million | Europe, Asia, America, Canada. |
| 9 | Basketball | 430 million | America. |
| 10 | American Football | 400 Million | Europe, Africa, Asia, America, Australia. |