With a legacy extended back to over 70 years, National Basketball Association has to offer numerous NBA records to the sports world. However, the canvas of one of the most premium sports in the world is not merely restricted to records, NBA players are also among the most iconic athletes in the world in every aspect. Michael Jordan, LeBron James and Kobe Bryant would easily get a reputable ranking whenever there will be a GOAT sportspersons in the world debate.  On the other hand when it comes to grading the best NBA players in history, the task gets really tough. With so much diversity in terms of talent and skill among the NBA best players, assembling them into an ascending order seems unjust to the ones getting unto the bottom side. Still someone has to win after all, so keeping in view the career stats together with the worldwide repute of being the influential athletes, 10 all-time best NBA players stand as under.
All-Time Best NBA Players in World
10. Hakeem Olajuwon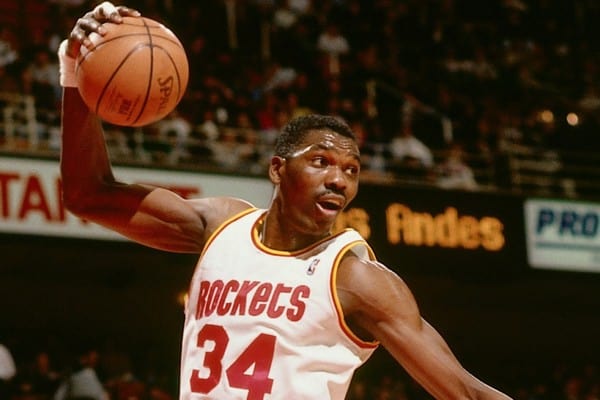 NBA history is full of tallest basketball players however not all of them are necessarily as good to be named as the top NBA players. Hakeem Olajuwon is rather an exception to the perception that taller NBA players lack fleetness. Nicknamed 'The Dream' for his natural dunk ability, Hakeem went on to win Finals MVPs and one regular season MVP apart from two back to back championships for Houston Rockets. Enriched with expert level blocking techniques averaging 3.3 blocks per game and 3830 at the conclusion of his splendid career, Hakeem was the only NBA player to win regular season MVP, Finals MVP and the Defensive Player of the Year Award in the same season.
9. Shaquille O'Neal
Height was not the only favor nature showered generously upon Shaquille O'Neal. Standing 7 ft. 1 inch tall one of the best NBA players was also one of the heaviest ever participant of the league. Weighing 325 pounds (147 kg), Shaquille was a real deal for defenders. One of the most dominant performers in NBA rankings won 4 championships in his career, three of them being the consecutive titles for Los Angeles Lakers. As for his personal feats this brute hunk win on to grab 3 Finals MVPs and 1 regular season MVP for the year 2000. Apart from awards Shaquille O'Neal is also the 7th highest points scorer in NBA records list. The multi-talented player is currently busy with his music and TV elevations expanding his already heaving fans list.
8. Tim Duncan
With some rumors of his retirement already in the air, Tim Duncan will soon by saying good bye to the rich in culture sports arena of USA. However the legendary NBA player will not leave empty handed, certainly millions of fans around the globe will see him off with their misty gazes. With an NBA career extended over 19 seasons that too with a single franchise, Tim Duncan is an epitome of stability. The San Antonio Spurs man for life has led his side to a total of five NBA championships throughout his career. Starting as NBA Rookie of the Year 1998, the all-time greatest power forward won two NBA MVPs and three Finals MVP award, his 15-time NBA All-Star nomination to one side.
7. Bill Russell
One of the few athletes to have won most number of championships in a North American sports league, Bill Russell can easily be regarded as one of the best defender in game's history. Like Tim Duncan, Bill was also contented with sticking to a single NBA team for his whole career leading Boston Celtics 11 NBA Championships – a record in NBA finals history. Throughout his career Bill Russel won a total of five regular season MVP awards and although lacks any Finals MVP award, the trophy presented to all Most Valuable Players in the NBA finals has been named after him. An Olympic gold medalist got his name inducted into 50 Greatest Players in NBA History in 1996 apart from being a part of our best NBA players list.
6. Larry Bird
Although Larry Bird was not the most athletic of the NBA players, making a hat trick of league's Most Valuable Player award was never too far from him. The 12 times NBA All-Stars pick went on to claim a total of three NBA championships for Boston Celtics. As for his personal rewards he was named as the NBA Finals MVP two times apart from the three regular season MVP awards. Although he retired as a player from NBA in 1992, his basketball voyage never got settled. After effecting his NAB career as one of the best NBA players, Larry Bird continued to serve the game as a coach and then as an executive of the club thus going on to be the only person in NBA history to win Most Valuable Player, Coach of the Year and Executive of the Year award.
5. Magic Johnson
The name itself says the whole story, the career of Magic Johnson has been truly magical in terms of stats however he has equally been haunted by the controversies. The Los Angeles Lakers point guard played for the single side throughout his career and got retired thrice. His first retirement announcement came in 1991 after winning four championships for Lakers. It was revealed by the player that he has contracted HIV   though his retirement did not last long as he came back to play in the following year. Another retirement for Magic came subsequently before getting retired for the final time in 1996. His career achievements include 5 NBA titles, 3 Finals MVPs and 3 regular season MVPs.
4. LeBron James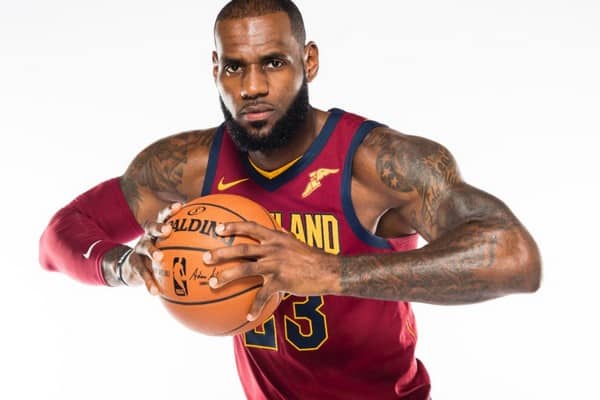 One of the most iconic modern day NBA player LeBron James plays for Cleveland Cavaliers – the 2016 NBA finalists. Although they might not be able to grab NAB title this time, as Stephen Curry featured Golden State Warriors have already won four games, LeBron James still remains one of the best NBA players. A living legend not just inside the basketball arena but also in the outer world, LeBron holds 2 NBA titles, 2 Finals MVPs and 4 regular season MVPs on his name.
3. Wilt Chamberlain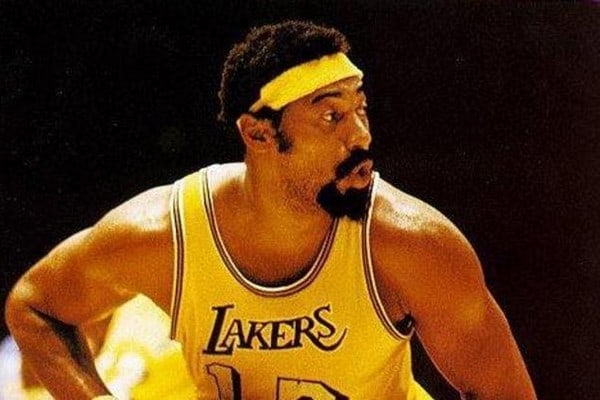 No other person in NBA history has created as many records as this man. Wilt Chamberlain holds a long list of NBA records however the most prominent of them being the highest points scored in a single game. A real personification of dominance one of the greatest NBA player has gone through his whole NBA career as a triumphant. At some season of his career Wilt Chamberlain averaged 50.4 points and 25.7 rebounds. "The Big Dipper" won two NBA championships, 4 regular season Most Valuable Player awards, the Rookie of the Year award and one NBA Finals MVP award throughout his career.
2. Kareem Abdul-Jabbar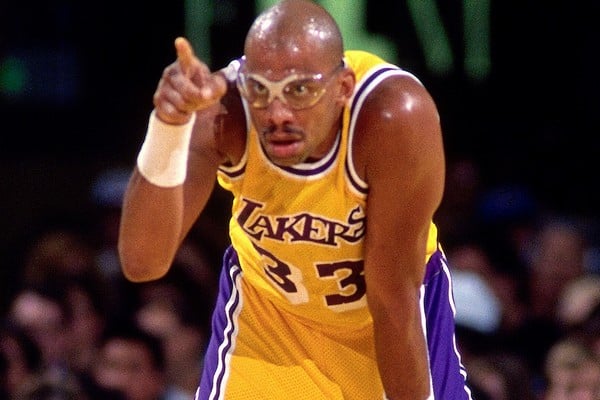 Points scoring, blocks or rebounds, Kareem Abdul-Jabbar gets his name called in top of all three aspects. The all-time leading point scorer in all of NBA, Kareem remains one of the complete basketball player. A record eight times NBA most valuable player, six in regular season while two in NBA finals the towering center has also been a part of the NBA All-Star club for 19 times – no need to tell that for yet another record time. Voted greatest center of all-time by ESPN Kareem Abdul-Jabbar played for the Milwaukee Bucks and Los Angeles Lakers winning the championship for a total of six times.
1. Michael Jordan
The greatest of all, unanimously the best NBA player ever remains the one and only Michael Jordan. With everything in game already achieved Michael Jordan went on to be hungry for more. A total of six NBA titles were not enough to lesson his appetite as he went on to win the six NBA Finals MVPs altogether. At present the name is a phenomenon not just confined to the basketball arena but all over the sports world. The most iconic basketball player in history to popularize the sport all over the world Michael Jordan represented Chicago Bulls and Washington Wizards at NBA taking them to the heights of fame.